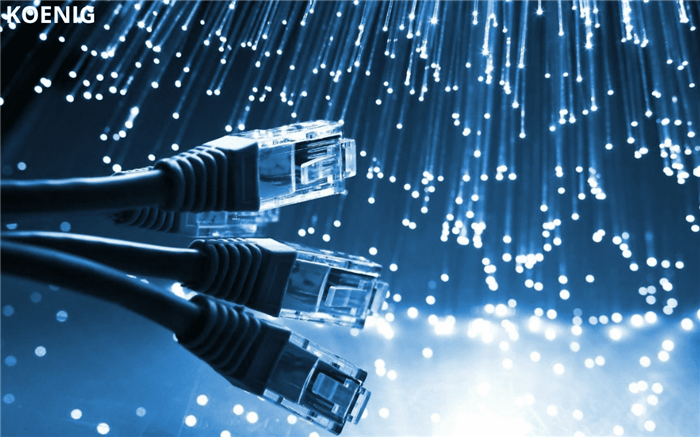 In the IT industry, certifications are a highly regarded validation of skills and expertise of a domain or subject. If you are looking to start a rewarding career or upgrade your skills and pay grade, getting a certification is the best way forward.
But it's not that simple. The best networking certifications are tedious to prepare for and take a while to earn. Although it isn't as long as a university degree or a diploma, they are still difficult to prepare for. Thus, it is important to choose a certification that suits your career goals and skill set before you start preparing.
Here are some courses to help you get started.
The Best Foundational IT Certifications:
Foundational certifications for IT professionals are targeted to candidates who are just starting their journey in the IT industry or currently hold an entry-level job and wish to move higher. These certifications give you a strong foundational understanding of important topics and concepts. The core certifications offered by CompTIA equip you with knowledge about various domains and guide you through your career in computer networking and lays the groundwork for all future certifications.
CompTIA IT Fundamentals (ITF+)
This is a fundamental certification that targets users who have scarce knowledge and experience of information technology. This certification introduces you to the IT world in an easy way. It gives you an overview of all the different avenues that are available to you so that you can decide if you want to pursue this career or not, based on your aptitude and interest. This is a very necessary first step.
CompTIA A+
Without experience in the industry, it is difficult to build a strong career. Get a foundational certification and industry experience first and then you can move towards a networking specialisation.
Best Computer Networking Certifications
The CompTIA Infrastructure Career Pathway offers several certifications that are the best in the industry. These certifications are vendor-neutral and validate your skills as an IT professional working on equipment belonging to any vendor. These certifications are
CompTIA Network+
CompTIA Security+
CompTIA Linux+
CompTIA Server+
CompTIA Cloud+
CompTIA Network+
CompTIA Security+
CompTIA Linux+
This certification covers various concepts that include the command line interface, system configuration, network services and settings, scripting basics and system security. A professional with a Linux+ certification has a working knowledge of configuring, booting and troubleshooting system network services and settings, writing scripts and carrying out SQL data manipulation.
With CompTIA Linux+, you are prepared for roles like systems administrator, technical support specialist, Linux administrator and network administrator.
CompTIA Server+
This certification prepares professionals for job roles in cloud environments and data centres. Your skills as a physical and virtual server administrator are validated with this certification. It covers various server admin skills such as server hardware installation, server hardware management, server administration (which includes virtualisation and high availability), disaster recovery and security and troubleshooting. This certification is well-suited for professionals looking for roles like data center technician, systems administrator, server administrator and network administrator.
CompTIA Cloud+
This certification enables IT professionals to automate and deploy cloud environments securely to support the high availability of business data and systems. IT professionals with the Cloud+ certification also have the capabilities to troubleshoot capacity, connectivity, security and automation issues. It prepares you for IT roles like senior systems administrator, systems engineer, senior network engineer, cloud engineer and senior network engineer.
The foundational CompTIA networking certifications have been designed to work together in a way where each certification builds on and relates to the other one in the category. These certifications also provide skill-based and vendor-specific certifications and skills that can be useful while operating any system or device.
Certified Entry-Level Python Programmer Certification
AWS Certified Advanced Networking Specialty
Juniper Networks Certification Program
Interestingly, CompTIA computer networking certifications also give you a solid foundation for Cisco certifications. They are not a mandatory requirement but are recommended highly.
Cisco Computer Networking Certifications:
Cisco certifications are classified by experience - Associate level, Professional level and Expert level.
CCNA certification:
CCNP certification:
CCIE certification - Enterprise Infrastructure:
Benefits of Getting a CompTIA Certification
From the various applications, job roles and certification options mentioned, it must be clear now why CompTIA networking certifications are the right choice for your career. Here's how CompTIA can help you further to achieve a career milestone and get certified.
Choose a CompTIA certification. The Career Roadmap and IT Career Center that CompTIA offers can help you explore the available jobs in the IT domain. These are resources that you will find useful for determining the certifications you should choose for your desired job role.
Prepare for your certification exam. It is important to study for your certification exam in the right way. Koenig offers you multiple training programs in partnership with CompTIA and Cisco, to give you all the resources you will need to master the exam and earn your credential. With 1-on-1 classes with expert instructors, flexible study hours and more than adequate study material, Koenig gives you everything you will need to ace the exam. You can also take advantage of practice tests and other free resources available on the internet.
Give the exam the right way. CompTIA allows applicants to choose between online testing and in-person testing. The latter is carried out at designated test centres, while the former can be taken from the comfort of your workplace or home.
Claim your credential and get a job. Once you clear your exam and earn your credential, you have a digital badge that you can claim, which will aid you while you are looking for job opportunities that are related to your skillset and certification.
Take the First Step Today:
Networking certifications are a valuable credential for IT professionals today. Make sure you explore all the different options available before you, before settling down on a certification that will help you achieve your professional and financial goals.
Almost every business today, irrespective of size or industry, uses computers and requires network incorporation at some level or other. Koenig helps you understand the choices in certifications, gives you proper guidance through experts from the industry and lets you study at a pace that is suited to your schedule. Give your career the boost it needs and enroll in a training course today.