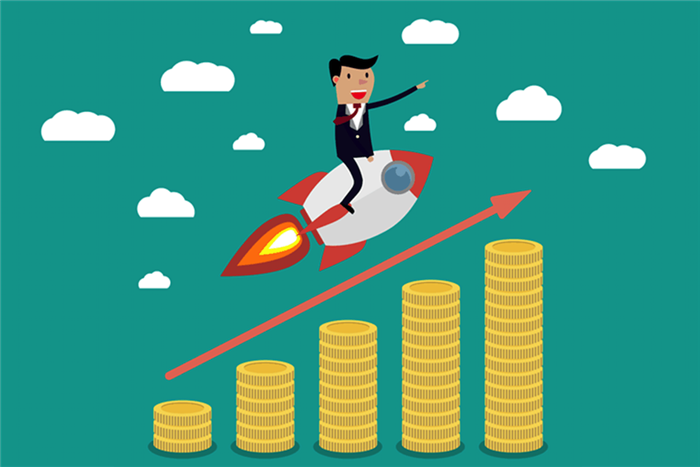 If you're looking to become a Cisco Certified Network Associate, you're starting your journey the right way. The obvious first step is to understand the CCNA certification road map and evaluate how it benefits your goals and desired career path.
CCNA stands for Cisco Certified Network Associate and is one of the premier Cisco certifications for computer networks professionals. A CCNA training program teaches candidates about technology areas like security, automation and networking.
Cisco was established in 1984 as an international IT giant. It is a leading network solution provider for enterprises around the world today. Cisco knows that 99% of businesses today base hiring decisions on professional IT certifications, making it vital for employees to hold relevant, valid credentials for a successful IT career.
Over the years, the CCNA credential has advanced and evolved to adapt to changing technologies and market needs. In 2013, the domains covered under the certification were increased to address the rising demand for certified Cisco professionals. This growth has been a result of the rise in e-commerce and dependence on data centres. Presently, under the CCNA certification road map, multiple certifications are focusing on various areas, including:
- Routing and Switching
- Data centres
- Security
- Service Providers
- Voice
- Video
- Wireless
- Collaboration
The CCNA credential provides a deep insight into all the offerings that Cisco certifications present. Once a candidate earns the CCNA credential, they can make a more informed decision about the domain they wish to choose as they advance in their career, based on changing industry needs. Typically, the CCNA certification for Routing and Switching is the most fundamental credential that applicants can choose before moving on to the next certification.
Learning Objectives of the CCNA Credential:
As an applicant for a CCNA certification, you are preparing for the following operations and responsibilities:
- Understanding network fundamentals through network components, virtualisation, switching concepts and topology, among others
- Installing, operating and configuring networks from IPv4 to IPv6
- Installing switches that perform initial configurations
- Understanding the routing of Cisco routers and their implementation
- Carrying out host-to-host communication using switches and routers
- Resolving network problems and common issues using IPv4 addressing
- Understanding VLANs, inter-VLAN routing and trunks
- Understanding STP (Spanning Tree Protocol) and RSTP (Rapid Spanning Tree Protocol)
- Understanding the concepts of VPN and WAN
- Introducing virtualisation through device and network architectures
Which Body Governs the CCNA Certification?
Any certification increases or decreases in value, looking at the organisation that accredits the certification. CCNA is backed by one of the largest and best enterprises in the IT industry today. Cisco is a global leader in computer networking and aims to transform how individuals and machines collaborate and communicate. It manufactures a significant portion of equipment used for IT communication today. Therefore, the CCNA credential is reputed, credible and recognised globally.
CCNA Certification Eligibility:
As of today, there are zero mandatory requirements that individuals must meet for CCNA exam eligibility. Therefore, a CCNA certification is a lucrative credential for fresh graduates and new IT professionals to pursue. Enterprises today are hiring network engineers regardless of their experience level as long as they have a CCNA certification.
While there are no formal prerequisites for you to apply for a CCNA certification exam, there are certain recommended prerequisites. They will increase your chances of clearing the CCNA certification exam in your first attempt. These recommendations are:
- Basic computer usage knowledge
- Basic understanding and working knowledge of operating systems
- Internet usage skills are fundamental
- Knowledge of IP addresses
Who Can Benefit from a CCNA Certification?
Every IT professional can take their career to new heights with a CCNA credential to their name. However, it is beneficial for:
- Network administrators
- Entry-level network engineers
- Help Desk technicians
- Network support technicians
- Network specialists
- Network analysts
- Network support engineers
- System engineers
- Network managers
- Network analysts
- Network designers
- Candidates aspiring for a CCNA certification
ALSO READ: Top 7 Job Profiles You Can Go With after CCNA Certification
How to Get a CCNA Certification?
Before you can claim a CCNA certification, you need to pass particular exams that relate to CCNA. You need to score passing marks on either of the following exams:
- Combined CCNA exam (200-120)
- ICDN1 (100-101)
- ICDN2 (200-101)
To register for either of these exams, you can apply directly through Cisco or use certified Cisco partners in training like Koenig. The authorised partner for testing and conducting CCNA exams is Pearson Vue. According to their recommendation, you must register for the CCNA certification exam at least two days before the decided public test date. The candidate seats are limited, and slots are allotted on an FCFS (first-come-first-serve) basis. You must pay any exam fees at the time of registration. Pearson Vue also recommends reaching the testing location 45 minutes before time.
Must Read: What Is the CCNA? An Entry-Level Networking Certification
CCNA Certification Exam Overview:
You can earn the CCNA (Cisco Certified Network Associate) certification by clearing the 200-301 exam for CCNA. As mentioned before, these certifications and the domains they cover keep changing. The latest CCNA certification exam covers automation, programmability and security.
Take a look at everything you need to know about the CCNA qualifying exam:
- The total questions in the certification exam are 120 that you need to complete in 120 minutes.
- For the 200-301 CCNA certification exam, you need to pay an exam fee of USD 300 before taxes.
- To clear the exam, you need to score a qualifying percentage of 82.5% or 825 marks out of a total of 1000.
- You can choose to take the exam in either English or Japanese.
- You can schedule your CCNA examination either physically at specific locations or online.
- A CCNA certification is valid for three years. The certification you acquire will likely see a change in eligibility criteria and laws after a while. Any certification acquired under the old set of rules is valid for three years regardless of any rule changes.
New CCNA Course Curriculum:
The newest modules given in the latest CCNA curriculum are as follows:
- Network fundamentals - switches and routers, UDP/TCP, cabling and IPv4 and IPv6
- IP services - DHCP, NTP, SNMP, QoS
- IP Connectivity - OSPFv2, IP routing
- Network Access - Trunking, VLANs, EtherChannel
- Security Fundamentals - Port security, wireless security, VPNs
- Automation and Programmability - Puppet, REST APIs, Chef, SDN, JSON
Benefits of a CCNA Certification:
You gain the skills and expertise needed to move ahead in your professional trajectory as a certified CCNA professional.

You earn a certification that has set the standard in the global market for Cisco solution administration for businesses around the world.

You master IT essentials at the enterprise level, across domains like networking, programmability, security and automation.

Give your confidence a boost by understanding the real-world applications and workings of CCNA that you will learn through your training course.

Earn global recognition through your CCNA credential from your seniors, colleagues and other enterprise stakeholders.

Give yourself a rewarding and future-proof career path with a globally accepted Cisco credential.

Join a global community of certified CCNA professionals made up of over 900,000 members.

Enter the global market with technical capabilities that are among the most widely acclaimed in the industry.

Earn a higher salary than any junior-level IT role. CCNA professionals earn in the range of $61,000-$125,000 per annum.

Join the global network of over 900K+ CCNA certified professionals globally

Become a global professional with the industry's most recognised and respected certification in CCNA
Salary Opportunities as Certified CCNA Professionals:
CCNA is a popular and leading professional certification, like most other Cisco certifications. Want to know how much CCNA professionals earn in a year across the world? Take a look below:
- United States - $61,000 - $125,000 per annum
- United Kingdom - 27,000 - 52,000 pounds per annum
- India - Rs. 4,00,000 - 6,50,000 per annum
- Australia - AUD 81,000 - 101,000 per annum
- UAE - AED 303,000 - 548,000 per annum
- Singapore - SGD 100,000 - 181,000 per annum
What if You Don't Clear the CCNA Certification Exam?
One key thing to remember is that not every CCNA aspirant clears the CCNA certification exam on their first try. It's the same with any certification. Candidates are free to attempt this certification exam as many times as they wish. However, the CCNA exam is costly. The cost per try is $300, and applying multiple times could result in significantly high costs.
Earning a certification, especially a globally acclaimed one like CCNA, is not easy. But it is worth it. Don't hold back on your career; give it the boost it deserves and enrol in a CCNA training course today.