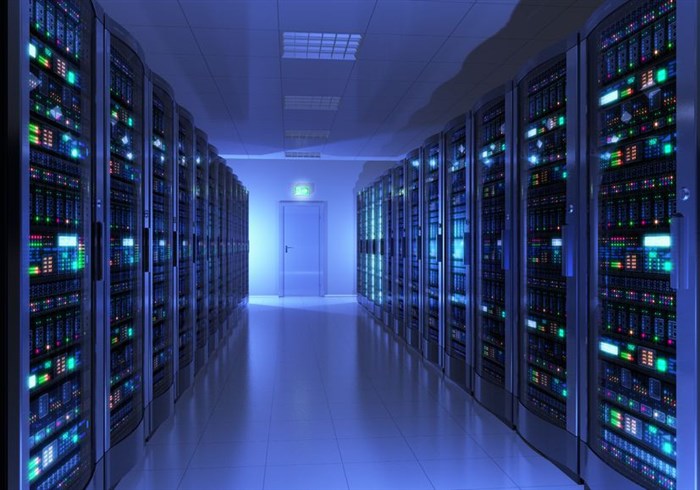 CCNA (Cisco Certified Network Associate) is one of the most popular IT certifications in the industry. It is an associate-level certification that validates your expertise in networking fundamentals. It helps networking professionals stay relevant in the constantly evolving networking industry.
Its popularity and relevance have made CCNA one of the most sought-after certifications during hiring decisions. In this blog, we have discussed everything you should know about CCNA.
The Cisco Certified Network Associate is one of the most popular IT credentials today, shortened to CCNA. This entry-level networking certification is issued by Cisco, a leading global networking hardware giant. The CCNA credential validates a candidate's knowledge and expertise on the fundamental concepts of networking that networking roles require in IT companies.
Let's take a look at some important information you should know if you wish to pursue this credential. But first, here are the facts you should know before proceeding.
You need to clear the 200-301 CCNA exam if you wish to earn a CCNA certification.
Last checked in June 2021, a CCNA exam will cost about $300.
There are no mandatory prerequisites for taking the CCNA exam. However, Cisco and industry professionals recommend prior training and 6 months of work experience in computer networking.
In 2021, CCNA registered over 6000 job positions available on Glassdoor and 12000 on Indeed, for job positions in the US that require a CCNA certification.
What is CCNA?
Cisco Systems offer CCNA certification. The certification implies that the holder is well-versed in networking fundamentals and has the expertise to manage even the most advanced networks.
Cisco regularly updates its exams to meet the needs of the changing IT landscape and trends, making CCNA an invaluable certification for networking professionals. Many employers specifically ask for a certification as one of the hiring requirements.
What is the Eligibility Criteria for CCNA?
Cisco provides two certifications at the entry-level for IT professionals These credentials are known as:
CCENT - Cisco Certified Entry Level Technician
CCT - Cisco Certified Technician
The CCT certification has several sub-categories. Of these, the most widely used credential is the Routing and Switching certification. This credential focuses on the skills that professionals need for the on-site maintenance and support of Cisco branded equipment and systems.
Both these certifications provide a strong starting point for network professionals in their IT careers. They are also highly recommended as basic training you should complete before applying for a CCNA certification.
Also Read: Study Tips to Pass the CCNA Certification Exam
Options Available Under CCNA
Cisco provides many certification options for associate-level networking professionals. Some of the topics and specialisations offered are video, voice, industrial, cloud, wireless, service provider, data centre and routing and switching. Most companies have switched, or are in the process of switching, to cloud technologies or platforms for agility and flexibility. The Cloud certification by CCNA was made for network admins and engineers to expand their skill set and advance their knowledge of cloud-based technologies.
Every network security professional requires the CCNA Security certification as a basic credential to be recognised by their employer. A Security credential tells employers that the candidate has the skills and expertise to identify security threats, minimise vulnerabilities and manage highly complex infrastructures.
As mentioned before, the CCNA (Routing and Switching) certification is the most widely recognised certification at its level. As the complexity of networks increases, enterprises are looking for more qualified professionals to implement network infrastructure while managing network issues. Networking solutions include voice communications, video services and collaborative environments. The CCNA Routing and Switching training program follows a curriculum that is practical and highly relevant as its training modules align closely with a networking professional's real-world roles and responsibilities.
Benefits of a CCNA Certification
Every CCNA certification provides candidates with a deep understanding of fundamental networking concepts. These certifications allow networking professionals to update their knowledge and skills to match the new developments within the domain. CCNA certifications are highly regarded on your resume and provide potential candidates with interviews and employment opportunities in leading organisations. Even within organisations, CCNA-certified professionals are paid higher salaries and receive better new opportunities than non-certified colleagues.
The key benefits of clearing a CCNA exam are:
Demonstrating knowledge: When you clear the CCNA exam, you are telling potential employers that you have a foundational understanding of how networks run.
Skills: Training for a CCNA certification gives you enough practice for several responsibilities you will have as a networking professional.
Credibility: A CCNA credential validates your skills before your employer or hiring manager. It states that your skills, knowledge and expertise in Cisco networking infrastructure is certified by Cisco itself.
Updated skills: Applying for and clearing the CCNA certification is a highly-valued feat, even for a veteran IT professional. It ensures the candidate is updated on all networking advancements and industrial developments.
Increased salary: According to data by Global Knowledge, getting a new certification leads to an average salary increase of $13,000.
Versatility: According to the US BLS, the demand for networking professionals is rising at a rapid pace. CCNA adapts easily to multiple roles and provides a strong foundation for several domains. It's a valuable credential to have in your name.
Additional Benefits of getting CCNA
Why should I get this certification? Is it really worth it?
You may have these questions in mind. So before we can discuss the details of the course, let us discuss how it can benefit you.
Proof of your expertise
Hiring managers love certifications. We don't say this. Research does. According to Statista, 63 percent of US companies consider IT certifications to be an invaluable part of the hiring process. According to another source, 78 percent of tech executives consider certifications critical to success. 99 percent of organizations also use certifications while making a hiring decision. Therefore, it is certain that having a certification is taken as concrete proof of your skills and expertise in your field.
Cisco Learning Network
Cisco doesn't merely offer you knowledge and skills; it also offers you something better - a learning network. Cisco Learning Network is a community of like-minded individuals with different levels of experience and knowledge. They come together to share resources, and the community hosts useful blogs and collaborations. It also provides roadmaps, training, certifications, internships, job listing, and other beneficial resources.
Knowledge
Of course, Cisco offers knowledge and skills with its certifications. Whether you are new to or have been a part of the industry for many years, Cisco certification will help you learn something new. This is because Cisco updates the exams as per the latest advancements in the industry.
Better career paths
Cisco certifications open many new paths for you. Many employers look for certifications while hiring. The certifications are also globally recognized and thus add significant value to your resume. It can also increase your chances of promotion.
There are many other benefits of getting CCNA. For one, it can help you get the necessary knowledge required for higher-level Cisco certifications, such as CCNP. It also lets potential employers know you can survive and thrive in a competitive environment.
Which Networking Certification Should You Choose - CCNA vs. CompTIA Network+
The CompTIA Network+ credential is similar to a CCNA certification. It also tests your networking skills, knowledge and expertise. Most networking professionals acquire this certification in an attempt to grow their networking knowledge and job prospects. However, there are a few differences between the two.
CCNA is offered by Cisco, while CompTIA Network+ is a vendor-neutral credential. This means with a Network+ certification, you can work with devices or systems regardless of the manufacturer. CCNA only equips you to deal with Cisco tools and products.
Some professionals consider Network+ to be more foundational for networking. Meanwhile, CCNA provides a strong foundation for all future Cisco certifications.
Despite the vendor-specific nature of CCNA, most networking professionals prefer it to CompTIA Network+. Cisco's products and infrastructure make up a large part of the networking marketplace, holding 47% of the Ethernet switch market. It also makes up 33% of the combined enterprise router and SP market.
Additional Read: Top 24 Most Popular CCNA Interview Questions And Answers
CCNA Certification Exam Details
To earn a CCNA certification, candidates need to clear the 200-301 exam. This is a 2-hour long exam that candidates can attempt in Japanese or English. There are several different networking modules covered within this exam. Here's a breakdown of the exam and what you will be preparing for.
Networking Fundamentals - 20%:
This covers network elements like switches, routers and access points, cabling types, physical interfaces, network topology architecture
​VLAN verification and configuration, Layer 2 discovery protocols, interswitch connectivity, Rapid Spanning Tree Protocol operations
Routing tables, IPv4 configuration and verification, IPv6 routing, single area OSPFv2
NAT and NTP configuration and verification, DHCP, DNS, SNMP and syslog feature descriptions, SSH usage
Security Fundamentals - 15%:
Security threat analysis, threat mitigation, password policy, physical access control and control lists
Programmability and Automation - 10%:
Comparing traditional and controller-based networks, JSON data interpretation, automation concepts.
Give your career the boost it deserves and start training for a CCNA certification today.
A quick rundown of all CCNA facts
Let us discuss things you should know about CCNA before choosing the certification.
Getting CCNA certification
Since there are no prerequisites for CCNA, anyone can apply for the exam. According to Cisco, the candidates typically have the following.
● A year's experience with Cisco products and solutions
● Some knowledge of IP addressing
● Basic understanding of network fundamentals
To prepare for CCNA certification, candidates typically take courses. Cisco's Implementing and Administering Solutions is an online course for CCNA candidates. Apart from this, multiple online courses can help you prepare for the exam and clear it in one go.
Exam
To get this certification, candidates must pass the 200-301 exam. The exam is of 120 minutes and is available in English and Japanese languages.
Price
The cost of the exam is 300 dollars plus taxes. You can also pay for the exam using Cisco Learning Credits (CLCs). CLCs are prepaid vouchers that can be used for instruction-led training, Cisco certification prep, Cisco Modelling Labs, and Cisco training Bootcamp, among other things. 1 CLC is equal to 100 USD.
CCNA course
The CCNA exam tests the candidate's knowledge in six key areas. They are as follows.
● Network Fundamentals - 20%
○ Roles and functions of network components; network topology architectures; physical interface; cabling types; interface and cable issues; IPv4 addressing and subnetting; IPv6, IP parameters; virtualization fundamentals; switching concepts
● Network Access - 20%
○ Configuring and verifying VLANs and interswitching connectivity; Layer 2 discovery protocol and EtherChannel configuration and verification; Rapid PVST+Spanning Tree Protocol operations; Cisco Wireless Architectures and AP modes; WLAN components; AP and WLC management access connections; wireless LAN access configuration
● IP Connectivity - 25%
○ Routing tables components; default forwarding decision by the router; configuring and verifying IPv4 and IPv6 static routing, and single area OSPFv2; first hop redundancy protocol
● IP Services - 10%
○ Configuring and verification of inside source NAT, NTP, and DHCP client; the role of DNS and DHCP; SNMP in network operations; Syslog features; forwarding per-hop behavior; configuring network devices using SSH; function of TFTP/FTP
● Security Fundamentals - 15%
○ Fundamental security concepts; security programs; configuring device control, WLAN, and Layer 2 security features; security passwords; remote access and site-to-site VPN; configuring and verifying access control lists; wireless security protocols; authentication, authorization, and accounting differences
● Automation and Programmation - 10%
○ Automation and network management; traditional and controller-based networks; controller-based and software-defined architectures; REST-based APIs; interpret JSON encoded data
Prerequisites
Cisco has defined no formal prerequisites for CCNA. It is an associate-level certification, Cisco recommends having some experience (a year or more) in implementing and administering Cisco solutions.
Recertification
Cisco certifications are valid for three years. You must get recertified after three years by passing a qualifying exam or earning 30 continuing education credits.
CCNA certification career paths
Getting a CCNA certification benefits many IT professionals. Some job roles this certification can assist include entry-level network engineer, help desk technician, network support technician, and network administrator.
If you want further specialization, you can choose between CCNA Security, CCNA Voice, and CCNA Wireless. CCNA Security can help you get a job as a network support engineer and network security specialist.
With CCNA Voice specialization, you can apply for a voice manager or a voice engineer role. CCNA Wireless specialization can enable you to apply for a WLAN project manager or wireless support specialist role.
Now, let us look at some roles that ask for CCNA certification, along with their average annual salaries. The salaries are taken from Glassdoor as of November 2022.
● IT Support Specialist - 5.6 lakh
● Network Engineer - 5 lakh
● Network Specialist - 10.2 lakhs
● Network Administrator - 4.9 lakhs
● Senior Network Engineer - 9.75 lakhs
Major differences between CCNA Vs. CompTIA Network+
CompTIA Network+ is another popular networking certification. Like CCNA, it also tests the fundamental networking knowledge and provides the candidates with the skills and knowledge required to become a networking professional. However, there are a few differences between the two. Let us discuss them.
● Unlike CCNA, CompTIA Network+ is vendor-neutral. Whatever you learn in Network+ can be applied to any networking technology and tools, regardless of the vendor. CCNA is vendor-specific, as it teaches networking using Cisco solutions and products.
● Network+ is more about the foundational knowledge of networking, while CCNA covers more in-depth topics.
It is recommended to get Network+ certification before going for CCNA, especially for beginners. This is because Network+ can help you build foundational networking knowledge before diving into networking through Cisco products and solutions. CCNA is a better option for professionals who want to work with Cisco.
Preparation tips for CCNA candidates
It is natural to be stressed and worried when preparing for the CCNA exam. However, it is easy to crack with the right preparation and confidence. Here are some tips you can follow while preparing for the exam.
● Create a custom study plan: Before beginning the preparation, create your study plan. Make the plan considering the following.
○ Your exam date
○ The time you can spend studying for the exam
○ Your learning method (do you do better by self-learning or with an instructor?)
○ Your knowledge
● Get some practical experience. To clear CCNA, you must have both theoretical and practical knowledge.
● Prepare using good study materials. You can use Cisco's study material and additional material.
● Before giving the final exam, schedule practice tests. This will help you set a deadline and get an idea of your preparation. It will also help manage your nervousness.
● You can also get into an exam prep course.
● Do at least one revision before the exam. This will help you revise important parts and refresh your knowledge.
● Join an online community to stay updated with the latest news and updates. Having an online community will also help you be more confident.
● Prepare all the necessary things before the exam day. Prepare the things you can take to the center, reach on time, and most importantly, be well-rested.
Exams can be stressful, but having a clear and well-rested mind is crucial for doing well in exams.
CCNA is an incredible certification that can open many new doors for you. It can help you enter and thrive in the competitive IT environment. It can also help you negotiate a better salary or a promotion and do your job successfully.