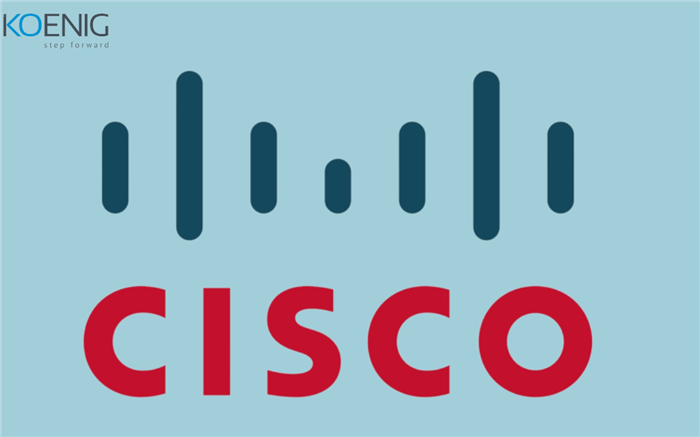 Cisco is among the most well-known names in the global IT industry today. It is one of the leading equipment manufacturers for network-related services, besides having a helpful product line for data and cloud management centres. To train IT professionals and experts in designing, deploying, operating, protect and manage their products, Cisco introduced a certification program to train professionals in the use of these products.
A
Cisco certification
guide can help you understand these certifications in-depth - the skills you can learn, the exams you will need to clear, the different certification levels you can choose from and much more.
Cisco Certification Program
To operate Cisco products, you need a specified level of knowledge made up of technical know-how and real-world experience. The primary objective behind creating Cisco certifications is so that anyone who wishes to work in a role that requires using Cisco's products and the product-related services can easily do so.
Pearson VUE is a global electronic testing company that conducts exams for multiple vendors within the IT industry. It is also responsible for the handling of most Cisco certifications along the various certification paths.
Cisco certifications start from a fundamental level, then go to a speciality and expert level based on your experience and career requirements. Some certifications are above the expert certification level and extend the architect level. Some certifications can be attained by clearing a single exam, while other credentials require you to clear multiple levels before earning it.
There are also several prerequisites for different certifications that you must meet before appearing for the exam. The basic level certifications have few or none, but the requirements increase as you progress further.
Choose Your Certification:
There are several certifications that Cisco offers. Check out the complete list you can choose from:
CCENT - Cisco Certified Entry Networking Technician
CCT - Cisco Certified Technician
CCNA - Cisco Certified Network Associate
CCDA - Cisco Certified Design Associate
CCNP - Cisco Certified Network Professional
CCDP - Cisco Certified Design Professional
CCIE - Cisco Certified Internetwork Expert
CCDE - Cisco Certified Design Expert
CCAr - Cisco Certified Architect
Then there's Technical Specialist, a category with specialisations across six domains.
Collaboration
Data Center (FlexPod)
Network Programmability
Operating System Software
Service Provider
Internet of things (IoT)
There are also Digital Transformation Specialists, a credential designed for Customer Success and Business Architecture.
Entry-level, associate-level, and professional-level certifications expire after a fixed period of three years. The
CCIE
and other specialist-level certifications have a validity period of two years, while the CCAr certification stays valid for up to five years. As a certified professional, you need to get recertified before your credentials expire. This ensures you are updated on the advancements in technology and have the required technical skills and experience.
Let's look at these certifications in detail.
Entry-Level Certifications
There are two certifications at this level.
CCENT - Cisco Certified Entry Networking Technician
CCT - Cisco Certified Technician
As for prerequisites for these credentials, there are none. You can achieve either of these credentials by passing a single exam for each.
A professional with a CCENT certification is responsible for installing, maintaining, troubleshooting small networks or a branch of an enterprise's network. They also must implement network security at a fundamental level. The CCENT certification is one of the prerequisites for some associate-level certification paths for CCNA and CCDA solutions. A professional with a CCT certification is charged with working at customer locations to diagnose issues and repair or replace equipment associated with networks. A CCT professional can level up to one of the various speciality certification paths, including Data Center and Routing and Switching.
Associate-Level Certifications
This certification level includes two of the best-known Cisco certifications:
CCDA - Cisco Certified Design Associate
Depending on which certification track you choose, you will have to pass either one or two certification exams to earn the CCNA or CCDA credential.
A CCNA certification validates your skills and expertise to install, support and troubleshoot wired and wireless networks. You can choose from several career tracks such as:
Collaboration
Industrial
Cloud
Cyber Ops
Data Center
Routing and Switching
Service Provider
Security
Wireless
A CCNA certification is one of the prerequisites if you wish to get a CCNP certification, which is a professional level. Depending on the solution track you choose, the prerequisites for CCNA vary. Every solution track has either one exam or two, which you are required to clear.
The CCDA certification was created by Cisco, targeting experts capable of designing wired and wireless networks while incorporating voice and security solutions. The CCDA credential is required if you want to achieve a CCDP certification. To become CCDA certified, you should have a valid CCENT credential, a
CCNA Routing and Switching certification
or any CCIE credential. If you meet the prerequisites, you need only pass one exam to get certified.
Professional-Level Certifications
The professional certification level has two credentials:
CCDP - Cisco Certified Design Professional
To get certified as a CCDP professional, you need to clear three exams. But before you can apply, you should have the CCDA and the CCNA Routing and Switching certifications. Alternatively, you can present a valid CCIE certification or a CCDE certification.
Every CCNP solution path (excluding Routing and Switching) demands that you should clear four exams. For the Routing and Switching certification, you need to pass three exams. For all CCNP tracks, the prerequisites comprise a CCNA credential from one of the previous levels or a CCIE certification. The Service Provider CCNP certification also counted a CCIP certification credential as a valid eligibility criterion removed in 2012.
The CCNP certification has been designed for IT professionals responsible for planning, deploying and troubleshooting LANs and WANs. The CCNP certification and solution tracks are identical to CCNA (excluding Cyber Ops and Industrial, which the CCNP certification track does not offer. CCNP is a highly recommended prerequisite for a CCIE certification, the following certification on the solution track.
The CCDP certification validates expertise concerning the design and deployment of scalable networks along with multilayer-switched networks. Once you achieve this credential, you can attempt the CCDE certification exam.
Expert-Level Certifications
It is one of the more advanced levels of Cisco certifications. It is made up of two outstanding credentials:
CCDE - Cisco Certified Design Expert
Even though these are among the most advanced certifications, neither CCIE nor CCDE has any prerequisites or eligibility criteria. However, the qualifying exams - one written and one practical - are challenging, and you must clear them both to earn the credential.
In 2016, Cisco added a new update to the exams within this certification level and added a domain related to evolving technologies. The evolving technologies domain deals with the cloud, IoT and network programmability and carries weightage worth 10% in your total exam score. Cisco can sometimes change some topics within this domain to focus on changing and growing technologies. When they achieve significant marketable interest and potential, it warrants studying them further. Cisco clarifies that this is their way of future-proofing Cisco certifications and assuring organisations that Cisco certification-holders are updated on any new technology that surfaces in the IT industry.
Most professionals in the IT domain recognise CCIE as the highest professional certification through their careers. The CCIE credential provides you with strong technical skills and a thorough understanding of Cisco's products. The current CCIE solution tracks comprise
Collaboration
Routing and Switching
Data Center
Wireless
Service Provider
The CCDE certification is targeted to professionals who excel in designing infrastructure solutions for larger enterprise environments, including various project domains like technology, operations, budgets, and business.
Architect-Level Certifications
This certification level is the highest one that Cisco offers. There is only one certification credential offered under the architecture level.
CCAr - Cisco Certified Architect
This certification is perfect for IT professionals who want to progress their careers as network architects or data centre architects. If you train for this credential, you will learn how to plan and design IT infrastructures to suit your organisation's needs.
Train for a Cisco Certification with Koenig
Koenig is an authorised Cisco Learning Partner, which means you can rest assured your preparation will be entirely aligned with your certification exam goals. Koenig offers a solid and comprehensive portfolio of training courses that can prepare you for your Cisco certification. You get to learn in 1-to-1 sessions with instructors who are Cisco experts with experience in implementing solutions in real-world situations, including design architecture and IT networking. You also get access to study material put together by experts of the subject who provide case study discussions based on real experiences. Furthermore, you also get the flexibility to choose your study hours and can choose an 8-hour or a 4-hour session.
Give your career the boost it needs and start training today.