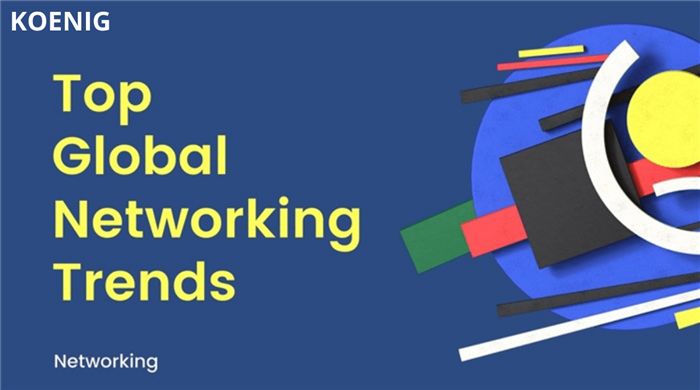 Business processes are transforming rapidly every day. These fundamental changes determine how people and machines connect with each other, how networking works, all the elements and processes involved, and the people who execute and manage them.
Cisco is a global networking equipment manufacturer, with annual revenue of over $50 billion. It holds 44.3% of the WLAN market share and is one of the leading network and telecom vendors in the world. Cisco plays a key role in determining new technology and current trends in networking.
To train professionals and experts in these emerging technologies, Cisco offers certifications in each of their products and applications, that validates your expertise in the said software. To advance your career in the IT industry and open up new avenues for growth and expertise, you can choose one of the certifications available for the Cisco product suite.
But which certification should you choose? How will you know which technology or product has the most scope in terms of growth and usage? Experts predict the following technologies and trends for the decade that started with 2023:
WI-FI 6 and 5G
The latest smartphones from Apple, Samsung and other leading manufacturers are Wi-Fi 6 enabled. Access points for Wi-Fi 6 are currently being shipped around the world to customers and manufacturers.
5G is not widely used right now but is set to change very quickly. It is designed to increase the speed and flexibility of wireless networks. Cisco's 5G offerings will enable businesses to mobilise workforces, take automation to the next level, and support new applications - all this through increased network capacity and data rates.
Artificial Intelligence (AI) and Machine Learning (ML)
From smart cities to transportation to security to networking, artificial intelligence and machine learning have many potential real-time applications. With the advancements in technology that are currently being seen, the capabilities and potential benefits of AI and ML are growing exponentially. This also means an increase in security threats and potential malware attacks.
Cisco makes sure your business is powered by intelligence, helping you solve many business and networking problems in real time.
ALSO READ: Top 7 Job Profiles You Can Go With after CCNA Certification
Cloud Computing
Digital experiences are rapidly becoming the main differentiator between you and the rest of the competition.
Cisco aims to transform the application experience, with a 50% increase in the number of apps it supports in the next 2 years.
With its cloud operations platform, Cisco Intersight, the IT giant delivers intelligent visualisation, optimisation, and orchestration for all the apps and infrastructure across your hybrid cloud environment. This helps your business master hybrid cloud IT in real time.
DEVOPS
DevOps ceritification has a deep-rooted connection with software and information technology. But now thanks to digital transformation, networking has gone from being largely hardware-driven to software-driven. This makes DevOps a powerful tool to help manage your networks too. There are 2 main benefits to this.
It improves the working relationship between engineers who make the operational changes to the services and the network service designers.

It makes engineers responsible for automating network operations. This is a sensible move considering that engineers have the most knowledge and experience related to the network.
Internet of Things (IoT)
The Internet of Things is about connecting things to each other that have never been connected before. With networking's reduced dependency on hardware and the easy access to networking applications, the paradigm of connectivity is shifting rapidly.
Cisco allows you to connect assets, applications and data in real-time for transformative business changes that can be applied both inside and outside the office. It also gives you the cyber security needed to protect your deployments and business.
ALSO READ: Cisco's Simple, Secure and Scalable Asset Monitoring Solution
SD-WAN
A quickly growing number of companies are demanding and paying for secure access to applications. The growth of multi-cloud networking will push new and legacy businesses to relook at their networks in favour of SD-WAN technology.
SD-WAN is a software-defined approach to WAN management. It aims to lower operational costs and improve resource usage for deployment across multiple sites. It allows network administrators to use bandwidth more efficiently and helps ensure enhanced performance without compromising on security or privacy.
Software-Defined Networking (SDN)
Whenever you deploy new applications and business services, SDN helps deliver speed and agility. Cisco is making it easier to bring together previously siloed domains across the cloud and the enterprise, to the wide area network (WAN).
Application Centric Infrastructure (ACI) is Cisco's data-centre package and now enables 'multi-domain integration', allowing customers to set policies to apply uniform access controls to users, devices and applications.
Conclusion
As networking goes the software-dependent way, IT professionals will require a new set of skills, and a high level of adaptability. Those who possess these skills will play a larger role in their business than ever before. Enroll for a Cisco certification on Koenig today and open up new avenues in your career.