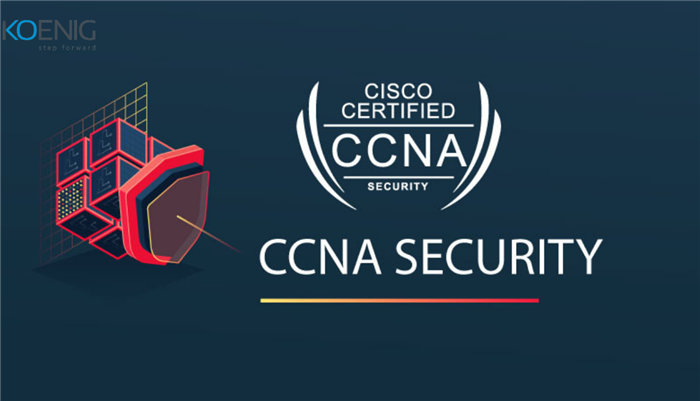 What is CCNA Certification?
Cisco Certified Network Associate (CCNA) is a group of technical network accreditation for network professionals and is offered by Cisco. In Cisco's five level programs, CCNA certificate is at the Second level. Cisco's consists of five career certification levels & programs of accreditation: the first level is Entry, the second level is Associate, third is Professional, the fourth level is Expert & the last one is Architect. Data Centre, Cyber Security Operations, Service Provider, Design, Collaboration, Industrial/loT, Cloud, Security, Routing and Switching and Wireless are the areas covered under CCNA certification.
The CCNA accreditation certifies that the professional has the ability to set up, troubleshoot, install and function on medium range routing and switching for computer networks. Another feature is verifying and implementing connections to a WAN (Wide Area Network). In 2013 the CCNA program was redesigned by Cisco to work seamlessly with different elements of networking program. For instance, for cloud networking the CCNA emphasis on the strength essential for cloud networking, whereas for wireless certification CCNA certifies the person's proficiency in WLANs (Wireless Local Area Network).
The CCNA Security course builds on CCNA routing and switching as it prepares applicants to plan, employ and hold the security for networked devices. It also prepares applicants for Cisco Security certification. The course also covers the elements of organization's networking, such as IP addressing, subnetting, routing, LAN switching and more. The certification of routing and switching was updated by Cisco in 2016 to give more emphasis on network-based analytics, SDN (Software Defined Networking) and NVF (Network Functions Virtualization).
Also Read: Everything You Need to Know About Cisco CCNA Certification
Importance of CCNA
Cisco provides a good platform for networking professionals and CCNA certificate professionals who can apply for jobs like a Network administration or Network Engineer. Enterprises want accredited network engineers because the CCNA program is an indication of skill, knowledge, and achievement with not only handling the day-to-day operations but to tackle any network issues promptly and efficiently.
Benefits and Effects of CCNA
Every employer will confirm that in this ambitious arena of information technology the certified professionals are held in high regard even by IT firm.
Professionals who get the CCNA accreditation have more prospects of a steady job in reputed, renowned IT firms.
It certifies to the professional's technical skills.
It validates the professional's capability of working independently in medium and small sized organizations and businesses who work on less comprehensive networks.
Professionals interested in getting an expert or professional level in Cisco Career Certification program need to be CCNA certified first.
Excellent salary package for the CCNA course professionals.
It makes a professional a well-rounded engineer in networking.
A certification shows the employer that the person has the capability of handling and managing the networking work.
Also Read: Career Opportunities After Doing CCNA Certification
How Can a Person be CCNA Certified?
There are two corresponding exams in CCNA training which help a person in taking the certificate in this certification:
CCNA combo exam that is 200-125 CCNA, Accelerated (CCNA) Interconnecting Cisco Networking Devices
Two different exams that are 100-105, (ICND1 v3, CCENT) Interconnecting Cisco Networking Devices Part 1 and200-105, (ICND2 v3)
Also Read: Few Tips to Clear the CCNA Certification Exam
Interconnecting Cisco Networking Devices Part 2
Higher level in Cisco Certification means higher salary plus various job opportunities. The cost of Cisco certification program is affordable when compared to other certifications and the related future prospects. The Cisco certification gives immense value for any person who wants to achieve the highest level of success in the networking and IT industry.