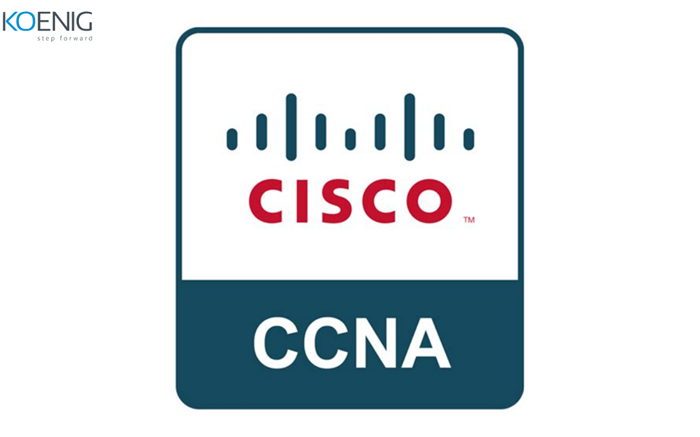 A Cisco Certified Network Associate (CCNA) certification is the second level of Cisco's five-level career certification process. The certification demonstrates your skills in installing, configuring, operating and troubleshooting routed and switched networks.
CCNA certification is the most sought-after credential and one of the most popular Cisco certifications. It helps candidates get a steep growth in their career with better job opportunities and salary hikes.
CCNA exam is not easy to clear as the preparation requires a lot of seriousness and hard work. The preparation for this exam must also be done in the correct manner so as to clear it in the first attempt.
Let us have a look at some of the tips to be followed for the examination success.
1. Understanding the Exam
It is highly essential to understand the kind of challenge you are going to face. This information can be fetched from the Cisco Certification guide (available at the Cisco website) that gives all the details about the exam, prerequisites, kind of questions, allotted time and the passing score.
2. Plan your Study
Adequate planning is highly recommended, without which you may fail to clear the exam. Plan and schedule the exam well before time and give yourself a good amount of time to prepare. This planning will depend on a lot of other factors too, such as the time that you can spare for study per day, choosing the study or training method, and how much you already know.
You May Also Like: Top 7 Job Profiles You Can Go With after CCNA Certification
3. Get yourself enrolled for a training course
It is highly recommended to enroll for a certification training course as the exam requires an in-depth understanding and knowledge of a lot of topics and subjects. The experts or the trainers help candidates understand the nitty-gritties of an exam and enable them to clear it in an easier manner. Also, it becomes easier to clarify complex concepts and share problems or experiences with trainers as well as the fellow students while preparing for the exam.
4. Try to gain practical experience
A practical knowledge is a must along with theoretical knowledge in order to pass the CCNA exam. It is important to use the theoretical information in real-world scenarios such as troubleshooting and networking issues.
5. Exam formats
It is imperative to understand the exam format beforehand. The exam format tells you about the number of questions, kinds of questions asked and weightage for each topic. Understanding the exam format will help you figure out the time that must be allotted to each topic during preparation.
ALSO READ: Rising Cisco Networking Trends For 2022
6. Take Practice Tests
Whenever you feel that a lot has been studied and you are now ready to sit for the exam, move to the practice tests that will evaluate your level of study and tell you where you stand. These exams also make you familiar with the type of questions and the structure of the exam.
7. Join online forums
Joining online forums and communities can be beneficial as this allows you to share experiences and learn new strategies, evolved from other's success or failure stories.
ALSO Read: What is the Scope of CCNA and CCNP in India?
Apart from all this, stay calm and composed on the day of your examination. Keep your exam kit ready and reach the exam centre well on time to avoid any hassle. During the time of examination, understand the questions thoroughly before answering and keep a constant check on time.