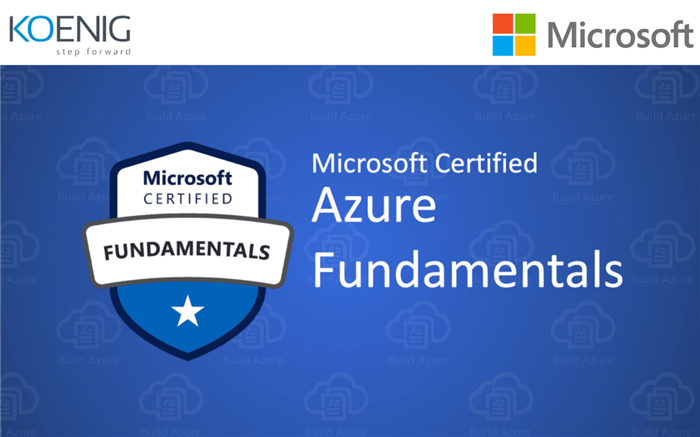 Enterprises globally are relying more on cloud services to realize their full business potential. It is said that 90% of Fortune 500 companies use Microsoft Azure, one of the popular cloud services platform that is growing in popularity among professionals globally.
Many tech giants believe that Microsoft Azure as one of the greatest technological turnaround in cloud business solutions along with AWS, Google Cloud, Alibaba Cloud, and IBM Cloud, to name a few. Slowly but surely, Microsoft Azure is gaining traction in the market with its feature-rich cloud solutions on offer.
With the growing popularity of Microsoft Azure cloud services globally, the demand for professionals with Microsoft Azure knowledge has grown drastically. According to Oracle's report, 80% of all workloads will move to the cloud by 2025. A career in cloud computing was never more rewarding than it is today. With Microsoft Azure leading the way in offering cloud solutions across the spectrum, it completely makes sense to choose a career pathway in Microsoft's role-based certifications for Microsoft Azure.
Popular role-based Microsoft Azure Certifications
There are many role-based Microsoft certification pathways that professionals can take to stay relevant in a turbulent market that is completely volatile due to a global pandemic situation. Careers get an edge when the resume stands out with widely-acknowledged certifications such as Microsoft Azure Certifications.
Below are some of the popular Microsoft Azure Certifications:
Microsoft Azure Fundamentals AZ-900
Any professional looking to gain a fundamental understanding of Microsoft Azure then one has to start their journey with Microsoft Azure Fundamentals Certification Training from an accredited training provider.
What is Microsoft Azure Fundamentals Certification?
Microsoft Azure Fundamentals is an entry-level certification offered by Microsoft on the Azure cloud services platform. This is the first certification offered in the role-based certification pathway on Microsoft Azure. The Microsoft Azure Fundamentals AZ-900 certification validates an individual's basic understanding of Microsoft Azure cloud services and is ideal for professionals with some or no knowledge on the technicalities of cloud services in day-to-day work.
Learning Objectives of Microsoft Azure Fundamentals Training
Participants who take up the Microsoft Azure Fundamentals certification course, they will be able to gain knowledge on:
Fundamental understanding of working with cloud solutions such as Azure
Understanding of Microsoft Azure cloud concepts in for service based solutions
Benefits and considerations of using cloud services in enterprises
Understanding differences between Infrastructure as a Service (IaaS), Platform as a Service (PaaS), and Software as a Service (SaaS)
Understanding of various cloud models such as public, private, and hybrid
Core Azure services such as Azure architectural components, products and solutions available in Azure, and Azure management tools
Understanding of Security, privacy, compliance, and trust across Azure solutions
Overview of Azure service lifecycle, Service level agreements (SLAs), and Azure pricing and subscriptions for their services
Is Microsoft Azure Fundamentals Certification Worth It?
Professionals with Microsoft Azure Fundamentals credentials gain a distinct advantage over other non-certified counterparts and stand a chance to earn a higher salary across the globe. So, yes, having a Microsoft Azure Fundamentals certification is totally worth it, and the credential certainly gives a distinct advantage for professionals across the spectrum.
In the IT industry, it does not matter what degrees you have with you; what matters is how you use your spare time to enhance your knowledge and further your career. In this regard, Microsoft Azure Fundamentals certification was created for a large number of people to start using Microsoft Azure in their day-to-day work environment.
There are no prerequisites to take up the Microsoft Azure training, with basic brush up of the Microsoft Azure knowledge, especially Azure pricing and support, and a $99 exam should help you in clearing the exam successfully. But to gain a holistic understanding of the Microsoft Azure platform, formal 1-day training of Microsoft Azure Fundamentals training will be more beneficial and will give you a clear understanding of the Microsoft certification pathway.
Also Read: What are Microsoft Azure Cloud Services?
Reasons to get Microsoft Azure Fundamentals Certified
With every industry and services sector undergoing a complete digital transformation who are maintaining their core services on the cloud has given rise to various cloud-based solutions providers. Microsoft Azure is one such cloud services provider that has seen exponential growth over the years. Hence, getting Microsoft Azure Certification for new and experienced professionals becomes mandatory in this digital and cloud-based business landscape.
Below are some of the key reasons why individuals and enterprise teams should be Microsoft Azure Fundamentals certified:
Microsoft Azure is one of the fastest growing cloud-based solution providers worldwide
80% of Fortune 500 companies use Microsoft Azure platform
Several countries such as the US and the UK have officially accredited Microsoft Azure for their Government processes
Cloud computing has gained entry across industries such as Banking, Healthcare, Education, and more which helps to reduce Infrastructure and IT costs
Cloud computing to become 300 billion dollar business globally
A potential monopoly on the cards with Microsoft Azure being virtually everywhere with Windows OS platform
Salary Prospects of Microsoft Azure Certified Professionals
According to job portal indeed.com, the average salary of Microsoft Azure certified professionals in the US is in the range of USD 70,000 to USD 200,000 depending upon their job role and experience. You can go the link provided and check for Microsoft Azure salaries in your country and see which is the certification path that you need to take up.
Also Read: 10 Reasons You Should Be Microsoft Azure Certified
How to become Microsoft Azure Fundamentals Certified?
This Microsoft Azure Fundamentals training can be taken in two different ways. First, you can opt for a self-learn model where you can go through Microsoft Learning paths and learn at your own pace. Second, join a 1-day Microsoft Azure Fundamentals certification training by an accredited training provider such as Koenig Solutions, who offers the entire Microsoft Certification spectrum across categories. Training providers are well-versed to deliver an interactive instructor-led Microsoft Azure Fundamentals training to help you get the best of Microsoft Azure knowledge.
Enroll for 1-day training from an accredited Microsoft Training Partner
Get training materials from the training provider and start your preparation
Attend the 1-day training delivered by an Expert Microsoft Azure trainer
Discuss with co-participants from various industry sectors and backgrounds to understand the ground realities
Gain fundamental knowledge of Microsoft Azure cloud services
Get your doubts clarified from the instructor to prepare for the Microsoft Azure Fundamentals AZ-900 exam
Clear your AZ-900 certification exam on your first attempt to earn Microsoft Azure Fundamentals Certification
Kickstart your Microsoft Azure Certification journey with AZ-900 certification
In a technologically evolving business landscape, individuals and organizations must embrace change and address gaps accordingly. Today, cloud-based solutions are the backbone of enterprises worldwide. Stay ahead of the competition by gaining knowledge on Microsoft Azure by taking up Microsoft Azure Fundamentals Certification training from an accredited training partner. Build your career in the cloud computing domain by getting Microsoft Azure Fundamentals certified, which will pave the way for you to become a global professional.