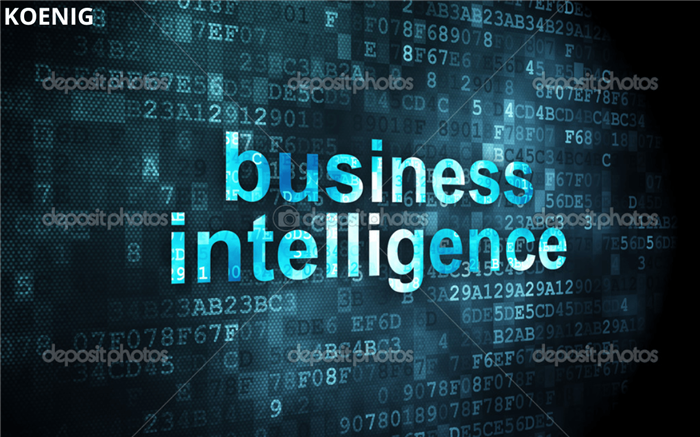 Today we can witness the transformation that the digital age is bringing in different aspects of our life. For all large corporations and businesses, BI is becoming an indispensable part of the success formula. These days, businesses have access to many tools that allow them to get valuable insights about their customers. With all this information available at their disposal, they are better positioned to make decisions that can help them succeed and grow, both in the short and long term.
Business intelligence
can help your organisation put data at the forefront of your decision-making process associated with any aspect of the business. Small data, or for that matter, anecdotes are no longer good enough in helping you make profitable decisions for your business.
In this blog post, we will discuss what BI is, what it does to support a business, and what all to research and figure out when looking for business intelligence solutions.
What is business intelligence?
Business Intelligence or BI is a set of technologies and processes that are used to make more sense of raw data. It eventually helps in taking decisions that are profitable for businesses. In other words, it includes tools and services that help in transforming data into actionable insights. Whether it is tactical decisions or operational or strategic ones, it always affects those decisions in one way or the other.
If you are planning to move to decision-making backed by data from the traditional methods that are supported by assumptions, you need to invest in the best business intelligence solutions. You can use business intelligence tools to do a whole lot of things, including data analysis and creating dashboards, graphs, reports, maps, and other things to get more detailed information about your business.
What does a successful business intelligence strategy include?
The most important thing that you need to ensure that your business intelligence strategy is successful is to organise the way data is used from the first step to the last one. Here is the data-usage flow that you need to keep in mind:
Collection of data: The first and possibly the most crucial step in a BI strategy is understanding the avenues you can explore to collect data from customers and visitors. Once you have an idea of this metric, you will have to ensure that the collected data is organised properly to be analysed in the right manner.
Storage of data: Most businesses have access to huge amounts of data with a much larger scope. To make the most of all this data, businesses need to ensure that its storage doesn't pose any difficulty to its easy and reliable accessibility. This is why having an up-to-date BI solution is very important.
Analysis of data: One of the biggest advantages of having a business intelligence strategy in place is the way it helps you analyse the past and present of your business and the reasons behind where your business is currently. This analysis is done with the help of business data stored in different locations. With analysis, you are better equipped to not repeat mistakes and take a different course to succeed in the future.
Reporting of data: There is no use of having access to all the data that modern businesses have and conducting analysis of that data if there is no means of ensuring that they reach the decision-makers in easy to understand formats. This is where BI reporting capabilities come into play. BI reports help in conveying insights to stakeholders in ways that they easily understand so that they can use those for making profitable decisions.
Let us now look at a few areas in your business that can benefit the most from business intelligence tools.
Leadership: BI tools can provide business leaders with the right information without having them search for a needle in a haystack. So they will be able to visualise various key business aspects, such as revenue, cash utilisation, and employee engagement, amongst other things.
Sales: Business intelligence helps improve business sales by allowing changes in sales KPIs. This is done through pipeline tracking, sales cycle visualisation, conversion rate monitoring, and more. This is all you want to get your sales teams performing well.
Marketing: BI tools allow you to have your marketing KPIs right in front of your eyes. So you will have no problem in tracking engagement, conversion, traffic, analytics, cost, and performance. You will be able to get better results out of all your marketing endeavours.
Operations: You can get visual insights regarding your finances, areas of possible concerns in the future, as well as the health of your business in its entirety. What more can you ask from BI tools when it comes to operations.
How does business intelligence help businesses?
As we alluded to earlier in the blog post, business intelligence is all about helping businesses make decisions backed by data. A business that has an active BI strategy in place will have access to data that organised and accurate. You can't say the same about businesses that are still thinking about whether or not they should use BI tools. With BI, businesses can use historical patterns to decide what they want to do going forward.
What BI also does is help businesses in organising their teams and keeping them informed about their KPIs. You can use reports and dashboards to create awareness about KPIs amongst your team members. This will allow your team to focus on their objectives. As team members can easily access KPIs and metrics, they have enough time on hand to complete all the tasks that will impact their productivity and their company's overall performance.
When you can deduce actions from the available data, you always have the edge over your competitors when it comes to creating better products, acquiring new customers, and improving employees' productivity. BI gives you a real-time picture of what's happening with your business, why your business is taking that course, and how you can either move forward on the same path or change your path and how you can predict what will happen in the future. You will find the answers to all these questions in your data.
We all have access to enormous data right now, but only those that have access to the right tools can make sense of that data and base their future actions from the insights they get after analysing that data. With the right BI tools at your disposal, you will not only be able to maintain a competitive edge and increase productivity but also make smarter and faster data-based decisions for the growth and success of your business.
You can check out our Business Intelligence training courses for more information.