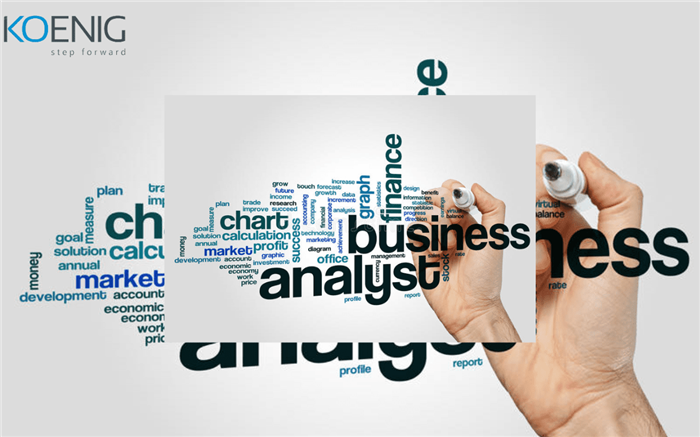 In the highly competitive market, businesses need all the tools and resources that they can get to succeed and help them thrive. Every business needs reliable information to make intelligent decisions to increase profit and growth. And that brings us to business analysis.
What is business analysis? Who is a business analyst? Does your business need one? What's the job like? Don't feel alone if you are asking yourself these questions.
This article will discuss business analysis, business analysts, what they do, their roles and responsibilities, the skills required to become one, business analysis tools and certifications, and many more things.
So let's get started.
What is Business Analysis?
Business analysis is key to the success of any company in the modern age. Business analysis can be defined as a field of study and applied activity using a defined set of methods, tools, and techniques for working with business information systems.
Business analysis combines many actions like using specific techniques to gain meaningful insights from data, identifying what the business needs by performing a series of tasks, then recommending the solutions that will provide value to the stakeholders of the business. These solutions can be related to software and data-based components or organisational changes like developing new policies, improving processes, etc.
Business analysis covers a broad range of activities like
going through the existing information systems and documentation to define the problem in detail and collect data for it
creating reports answering technical questions
using modelling techniques to analyse, evaluate, and forecast future results for several scenarios
creating test parameters for various versions of a system
producing proposals, and more.
Who is a Business Analyst?
Every organisation is always looking for ways to improve its processes, whether it's to build on existing leads, reduce costs, increase sales, or achieve a different outcome. The role of business analysts refers to the individuals who specialise in identifying the right problems that need to be addressed that will ultimately help organisations reach their goals.
Business analysts analyse a business/organisation by documenting its systems and processes. They assess the business model followed by the organisation, identify the vulnerabilities in it, and devise solutions for the business's issues.
The business analyst is the person who manages the information flow in and out of a company. Sometimes referred to as "the translator", the business analyst facilitates information sharing among members of an organisation, helping everyone get on the same page. The business analyst's job is to manage processes such as gathering information, translating that data into useful information, organising the information so management decisions can utilise it, and reporting it back to the original user.
Business Analyst Roles and Responsibilities
Some of the roles and responsibilities handled by business analysts are:
Applying analytical problem-solving methods to projects and issues
Conducting and documents analyses, applying guidelines and standards
Providing recommendations about hardware, software, or other technology solutions
Differentiating strategic and tactical decisions
Understanding business problems and goals of users
Recommending solutions and technical solutions
Resolving conflicts between user requirements
Supporting the implementation and rollout of the proposed solution
Analysing data to predict trends through research
Presenting your findings to business stakeholders
Different Job Titles That Business Analysts Go By
Business Analyst Skills-
1. Ability to solve business problems through analytical and logical thinking
A good business analyst should be able to solve business problems through analysis and problem solving and take into account the needs of the end-user. With solid knowledge about the domain that they are working in, a good business analyst will be able to provide the solution that is simple and easy to use.
2. Ability to simplify complex concepts
To become a successful business analyst, you need to be able to explain complex business problems to the development team, who have never heard of the problem before. It is your responsibility to lay out all the necessary information for them and make recommendations on how best to build a solution. As a business analyst, you must also have in-depth knowledge of the domain that you are analysing.
3. Ability to identify opportunities that might help the business grow
A business analyst must always recognise the available opportunities to solve clients' challenges in a way that enables their business practices to adapt and grow. An experienced analyst will be skilled in identifying such opportunities and recommending strategies and solutions to them.
Apart from these, a business analyst needs to have strong analytical and technical skills, leadership skills, and the ability to plan the scope of a project, among other things.
Business Analytics Tools
Business analysts use various application software that captures quantitative and qualitative data from different business systems and incorporates it into a repository. This allows them to review and analyse the data and come up with smart solutions and decisions.
An organisation needs insights that will help it improve its overall efficiency, productivity, and profitability. For this, most organisations use a mixture of business analytics software, including data mining tools, statistical tools, predictive modelling, etc.
Some of the popular business analyst tools are:
QlikView: This tool has a plethora of unique features like patented technology and in-memory processing, facilitating the delivery of ultra-fast business analytics reports. It allows users to visualise data relationships using particular colours for both related and non-related data. The data association is automatically maintained.
Board: This tool has an industry-leading business analytics model. This model allows users to create interactive and intuitive business analytics reports and dashboards. It also has a powerful statistics suite. This tool can manipulate the data supplied to scenarios, manage huge volumes of data, and support accurate scenario analysis and forecasting.
Sisense: Sisense incorporates dynamic and robust text analysis functionalities. These functionalities allow users to transform unstructured text into valuable business intelligence. This tool uses open-source language for computational statistics. You can perform extensive analysis and visualisation of complex data using it. This promotes data-driven decisions and improved forecasting of future trends.
Microstrategy: This software incorporates insightful analytical and statistical capabilities that enable real-time trend forecasting, with options for third-party data mining. This tool allows users to create and share business analytics reports from anywhere and on any device.
Some other popular tools include:
KNIME
Dundas BI
TIBCO Spotfire
Tableau Big Data Analytics
Business Analysis Vs Business Analytics
Most organisations use the terms' business analysis' and 'business analytics' interchangeably, but they are different roles and responsibilities. However, both roles deal with data and information to benefit an organisation.
Business analysis is more related to functions and processes. It focuses on process improvement and solution implementation. Business analytics, on the other hand, is concerned with data and reporting. It is based on data and involves using that data to formulate conclusions on business performance.
How does an organisation or company benefit from business analysis?
Business analysis helps you decide which strategic decisions are best for your organisation. It helps you identify areas where you can invest more and improve processes. It's an essential part of planning for your organisation's growth, so you know where to focus your energy to grow your business quickly and efficiently
.
Business analysis is a critical component for successful sustainable development. It provides a company with the knowledge and skills necessary to design sustainable strategies, allocate resources effectively, and monitor our performance over time. An organisation can become more efficient and effective by employing several methods that help monitor its performance, monitor trends within market segments, and assist management in guiding the organisation towards a more sustainable and efficient path.
Business Analyst Job Description
Here is a general job description for the role of business analyst:
Define business requirements
Design systems and procedures
Implement systems and procedures
Monitor systems' performance, effectiveness, and maintenance
Talks with users and other stakeholders to understand requirements
Collect and analyze data to measure business performance
Tracks goals and reports progress to managers or clients
Business Analyst Certifications
A business analyst certification is a tangible proof of your skills as a business analyst. It sets you apart in the crowd of candidates applying for the role of a business analyst. You can develop your skills and earn a proof of that through certifications.
Here at Koenig Solutions, we offer Business Analyst Training and Certification Courses. Some of them are: