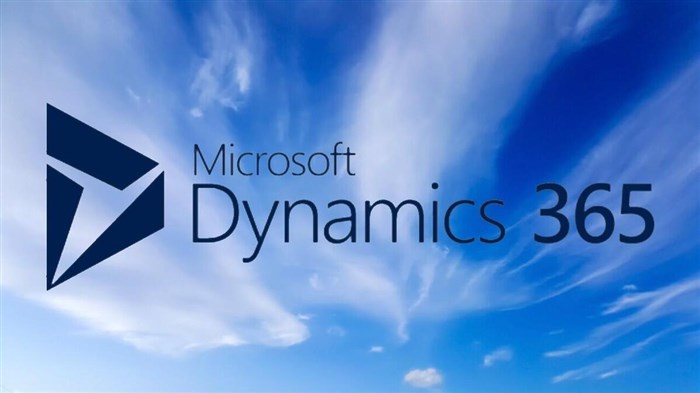 Microsoft Dynamics 365 Customer Service has many benefits for different customer service teams across the globe. It helps improve customer satisfaction, create the dream team of customer support, improve strategies and processes, or meet any other customer service goals you have in mind. How you benefit from Microsoft Dynamics 365 Customer service depends on your business objectives and the extent to which you deploy these services.
Let's take a look at the advanced uses, benefits and advantages of Dynamics 365 below and why you should master this offering in your career.
How Will Dynamics 365 Help Your Business?
There are several ways that Dynamics 365 empowers your team; these include:
Setting up cases
Recording every interaction related to specific cases
Creating queues for routing cases to target channels
Sharing data in knowledge bases
Using entitlements to define terms of service
Creating and scheduling services
Managing productivity and performance through dashboards and reports
Core Features of Microsoft Dynamics 365 Customer Service:
Dynamics 365 can be divided into two distinct sections.
Service management:
This part aims to support cases or provide incident-based services. It deals with:
Queues
Incidents or cases
Articles
Entitlements
Knowledge base
SLA
Service schedule:
This enables businesses to manage various types of services, track service scheduling and manage resources that are required for completing jobs. It includes:
A service calendar
Service scheduler
Core Features of Service Management:
Businesses use service management to authorise subscriptions and service agreements and handle service orders and customer enquiries. Businesses can also analyse and manage how their customers receive their services.
Define an Incident:
Incidents can be defined as failure within one or more of the following:
Processes
Systems
Products
Define a Queue:
A queue can simply be defined as a checklist of activities, cases and other types of entities. A queue is a place where jobs that are yet to be processed are stored and organised. Queues allow users to set up distinct records like cases that can claim/work on this queued item. It also provides transparency regarding job accountability and visibility.
Define Entitlement:
Entitlements identify support terms based on the number of cases or hours. The level of customer support provided will also vary depending on the service or product purchased. Customers buying distinct products are often entitled to distinct support and assistance.
Dynamic 365 Case Management:
Case entities offer incident-based case tracking to help resolve customer problems faster.
Whenever customer support representatives create incidents or cases to track requests, problems or questions, the entity helps track every bit of action and communication.
Incidents can be present in three types of states - cancelled, active or resolved.
You May Also Like: Ways to Improve Microsoft Excel Skills in 2022
SLA (Service Level Agreement):
An SLA or service level agreement provides businesses with a simple way to track how long executives take to solve a customer request. It also allows users to pause their timer based on the reason given in the support request.
Standard Articles in Microsoft Dynamics 365:
through microsoft dynamics 365, users can generate articles containing infor mation from the knowledge base that can be found in several records.
These articles are made using templates set up within the service admin area. They are stored within Dynamics 365 directly.
Articles can be accessed and created by users having the right permissions and roles.
Core Features of Service Scheduling:
Through scheduling, you can plan and time service activities for customers by combining your resources and capabilities.
Service scheduler:
A Service Scheduler allows you to establish rules that can help you efficiently schedule services.
You can easily group similarly skilled people into resource pools or groups rather than listing multiple individual people.
Once you have scheduled a service activity, it appears on your Service Calendar.
Users who have been assigned services can check their calendars to see what needs to be done on specific days.
Service Calendar:
Your Service Calendar is a part of Service Scheduling.
All your scheduled service activities appear on the Service Calendar.
In any case, your Service calendar and CRM calendar are separate from each other.
Entities Belonging to Service Scheduling:
Resources: This includes locations, equipment or human personnel needed for specific services.
Resource groups: This refers to an association of resources with similar skill sets.
Work hours: This allows users to set up and identify user availability.
Services: This means the services that your business offers clients that need at least one resource.
Frequently Asked Questions (FAQs):
Q. What are the system requirements for Microsoft Dynamics 365 Trial version?
This is a cloud-based app service. It doesn't have any specific software requirements other than an updated web browser. However, some browsers might have certain restrictions. For a superior experience, don't access the trial app in incognito mode.
Q. Can one sign up for several Microsoft Dynamics 365 apps like Customer Service, Sales and Marketing?
Yes, this is possible. You can visit Microsoft's trial hub page to see all the trials available. With a single email account, you can sign up for various trials. However, you cannot use multiple trial apps on the same site. Every trial will be accessible on a different URL and org.
Also Read: A Comprehensive Guide To Microsoft Azure Data Scientist Associate Certification
Q. What should I do if I don't receive the details of the trial by email after I sign up?
Once you have signed up for the trial version, you will receive a formal email with all the details. If you cannot see this email in your primary inbox, it might have gone to your spam folder. Alternatively, you can go to the trial website and choose the Try for Free option. Enter the email ID through which you have signed up, and it will redirect you to the trial app.
Q. How can I add more users to my trial?
Go to the Microsoft 365 Admin Center using your trial account.
Follow the admin centre guidance steps given and add as many users as permitted within the limit of your trial license.
If you are adding a user who already has a Microsoft 365 account, provides a relevant security role to them within the trial account.
It might cost you extra resources, money and time once in a while, but superior customer service and support are directly proportional to business growth. Most businesses tend to overlook or don't prioritise this aspect, but it plays a significant role in increasing brand loyalty and improving the customer experience. All these aspects are simplified when you use Microsoft Dynamics 365 Customer Service. If you are looking to add a new skill to your resume and are looking for a popular and valuable technical skill, Dynamics 365 Customer Service is the way to go. Give your career the boost it deserves and enrol in a training course on Koenig today.