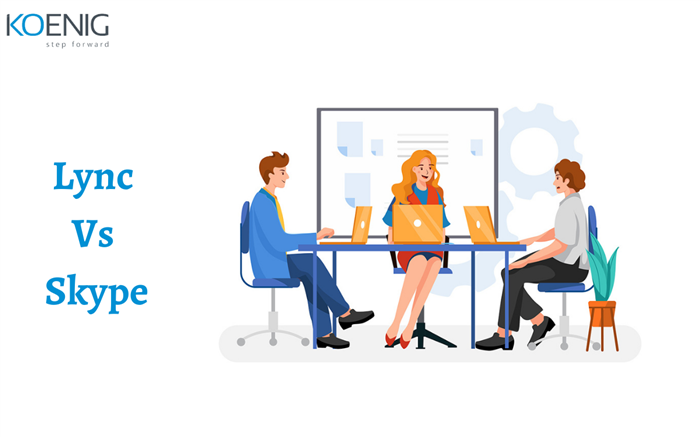 Skype, Skype for Business, Lync 2013… If all this is getting mixed up in your head, read on to wipe all your doubts and clear away the mist. For those who think Skype for Business is just Lync Rebranded, think again. Skype for Business is much wider in scope and appeal, as compared to Lync. It also adds a great deal of advanced features and capabilities that Lync lacked. As for the difference between Skype and Skype for Business, the question is more of who (enterprise) can stick with the free version (Skype) and who will benefit from the premium upgrade (Skype for Business).
Skype for Business Training will cover all of the new features of Skype for Business to help you make the most of your investment.
What is the Difference Between Lync vs. Skype for Business
In simple words, the strengths of Lync for Enterprise Communications meets the convenience and familiarity of Skype to give one power-packed solution called Skype for Business! Skype for Business retains the ease and simplicity of finding contacts and connecting with co-workers while offering the freedom of using the same devices you already have to expand reach to businesses through a secure, enterprise grade, IT managed platform. Here are some of the cool newly added capabilities to watch out for:
Fresh look and feel: A cleaner interface with simplified arrangement of controls and menus.
Audio Calls from Skype for Business using a desk phone: Make calls from the Skype for Business client using any desk phone.
Integration with the Skype: Skype for Business users can connect with millions of existing Skype users as well.
Quick access to call controls: Access to the dial pad and call controls is much improved.
Emoticons: Animated emoticons are back and how! Same set of emoticons available as in the consumer version of Skype.
Also Read > Which Business Analysis Certification is Right for you?
Skype for Business Training
Koenig Solutions offers Microsoft authorized training on Skype for Business Certification to help IT professionals who manage Enterprise Communications, so as to impart core skills of administering a Skype for Business environment. Enroll now for an interactive Skype for Business Certification Training program and uncover hidden capabilities you never knew existed!