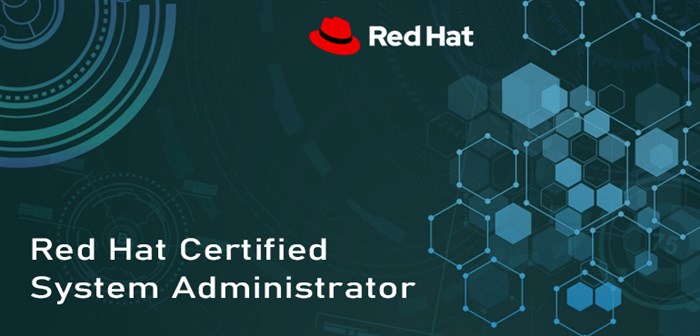 If you're looking for authority in the system administrator role of any reputed organization; RHCSA Certification (Red Hat Certified System Administrator) might be the place where you should start. The certification requires commanding knowledge and expertise of Linux systems using Red Hat methodologies. You'll learn all about security management, server management, shell commands, managing users and setting passwords for them and other variety of skills by acquiring the Red Hat Certification.
RHCSA Skills:
Managing users and groups with the help of a authenticated directory.
Managing security, firewalls and SELinux configuration.
Installing, configuring, deploying and maintaining systems along with software installations
nstalling and configuring file systems attributes in terms of; encryption, permissions, and others.
Operational running systems techniques of booting into different levels along with starting and stopping virtual machines.
Configuring local storage using partitions and logical volumes.
After RHCSA certification you can pursue other advanced level Red Hat Certifications Course like RHCE (Red Hat Certified Engineer), Red Hat Certified Architect (RHCA), Red Hat Certified Security Specialist (RHCSS) or even a Red Hat Certified Data Centre Specialist (RHCDS) to provide further boost to your career of a top level system administrator in Linux systems and servers enterprise. There is a sky full of opportunities waiting for you in the topmost IT organizations given that you can actually implement Red Hat Technology for managing servers, security, and storage in the Linux systems Enterprise at the highest level and have the skills to do these things consistently over a period of time.
Job Opportunities after RHCSA Certification
You can expect to work as a Linux System administrator in the starting phase of your career and with time you can easily go on to secure many important and beneficial roles in the company. With enough experience and growth of your Linux skills and expertise, you can secure the much higher positions of Information Systems Engineer, Linux support systems engineer, senior systems administrator, Linux systems engineer and various other roles.
After acquiring the credentials, You can easily fit in the roles of:
Linux System Administrator
Systems Administrator
Linux Systems Engineer
Linux Support Systems Engineer
Senior Systems Administrator
1- Linux System Administrator
The average salary for a Linux System Administrator is Rs 353,359 per year.
Top recruiters include; IBM, TCS, HCL, Wipro, Accenture.
Key skills: MySQL, Linux, shell scripting, Apache HTTP Server, Python.
2- Systems Administrator
The average salary for a Systems Administrator is Rs 345,204 per year.
Top recruiters include; Wipro, TCS, IBM, HCL and others.
Key skills; Windows operating system, Linux, virtualization, Internet information server, VMware ESX and others.
You May Also Like : How to Pass Red Hat Certified System Administrator (RHCSA) Exam?
3- Linux Systems Engineer
A Systems Engineer earns an average salary of Rs 348,504 per year
Top recruiters include; TCS, Infosys, IBM, and others.
Key skills: Java, HTML, SQL, Linux, and others.
4- Linux Support Systems Engineer
The average pay for a Technical Support Engineer is Rs 267,478 per year.
Top recruiters include; Convergys, Hewlett Packard, Tech Mahindra and others.
Key skills: Microsoft SQL server, Unix.
5- Senior Systems Administrator
A Senior Systems Administrator earns an average salary of Rs 619,891 per year.
Top recruiters include; Wipro, CSC, Cognizant and others.
Key Skills: VMware ESX, Virtualization, Linux, Windows Support and others.
Conclusion
The certification imparts enough skills in maintaining, configuring and updating Linux systems and servers with expertise and that helps companies increase productivity by adding more servers to their networks without adding more on administrators and expenditure. More and more companies and global organizations are looking to employ Red Hat Certified individuals for adding more efficiency and productivity to their firm's IT practices and services.
ALSO READ: Top Red Hat Linux System Administrator Interview Questions
There is no shortage of jobs globally for Red Hat certified professionals and you can actually get good salaries in the starting phase of your career. In fact, the overall graph of the salary of system engineers and administrators is on the rise and people are getting great opportunities worldwide in the field. One just needs to have enough skills in the Red Hat environment and Linux operating system to give wings to his career on a global level.