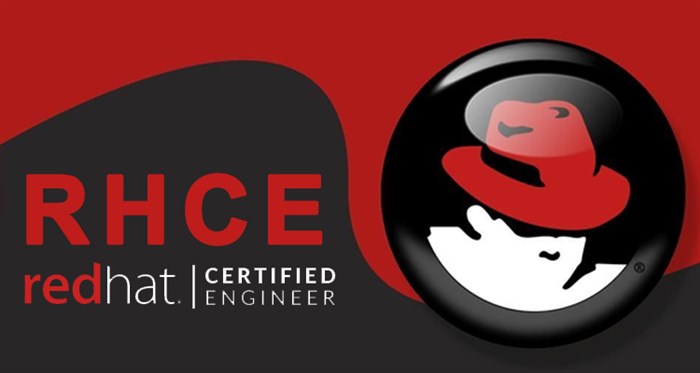 Red hat certified system Administrator (RHCSA) exam is a leading and recognized certification to help candidates build up and incorporate administrative skills used in Linux distribution. It also opens door to more advanced level of certifications in the same sector that the potential employers would be requiring for meeting certain organizational goals.
What is the RHCSA Exam?
The RHCSA is an entry level examination that requires a candidate to clear the EX200. This certification is provided by Red Hat Enterprise Company.
1. For Windows System Administrators:
2. For Linux or UNIX Administrators:
RHCSA Rapid Track Course with exam (RH200)
What are the RH 124, RH 134 and RH 200 Courses?
IT professionals without previous experience in Linux administration take the Red Hat System Administration 1 course also known as RH124. This course keeps the focus on core administrative tasks, which the Red Hat company calls the 'survivor skills'
Once the candidate has cleared the RH124, then it is time to move on to RH134.
Taking the learning forward, the RH134, imparts knowledge on all the key areas that allow a candidate to full time Linux administrator
RH 200 is the Linux based exam. During the course, the candidate will be working with and executing common commands. All the contents covered by RH 124 and RH134 are covered at an accelerated pace in this certification.
Also Read: Job Opportunities After RHCSA Certification?
What is RHCSA Course Contents?
During the course of study, the candidate is expected to cover the following:
Groups, files and file permissions – management

Software packages – management and update

System services during boot process – management and troubleshooting

Network – configuration and basic troubleshooting

Local storage – management through logical volumes and partitions

File Systems – creation , configuration and usage

Firewalls – installation and management

Kernel-based virtual machines (KVM) – management

Linux system – installation, deployment, configuration, update and maintenance
What is the Aim of RHCSA Examination?
The main focus of the RHCSA is to test the competency levels of a system administration in a Windows or a Linux 7 environment. During the examination a candidate's ability to install and configure a Red Hat Enterprise Linux System will be tested. Candidates appearing for the RHCSA exam are expected to complete certain tasks on their own and will have to demonstrate the skill sets required to attach the system to a live network service.
Also Read: Latest Tips for RHCSA Certification?
How Long RHCSA Examination Lasts?
The certification exam lasts for two and half hours and is a practical examination stimulating a lab environment.
Is there a Passing Score?
Yes, like all other professional certification programs, RHCSA also requires a minimum pass percentage. To become a RHCSA professional, a candidate is expected to achieve a minimum of 70% in the examination which means that a candidate needs at least 210 marks out of the total of 300.
Is Previous Experience Mandatory to Take the RHCSA Exam?
No, it is not mandatory to have previous experience wishing to get a RHCSA certification. These courses teach everything from the scratch and make learning simple.
What are the Basic for Exam Preparation?
1. Goals as defined by RedHat
RedHat has clearly defined the exam objectives on their website, which should be referred to and checked regularly to see any modifications or additions to it. The RHCSA goals shared by RedHat are:
Able to comprehend and apply the important tools.

Should be able to operate the running systems in Linux.

Arrange for the local storage.

Candidates should be able to create and organize file systems.

Deploy, configure, and maintain systems.

Should be able to manage users and the groups.

Look after the security.
2. Goals as should be defined by you
Like with any other plan, your study plan should follow a path.
Create a table of content and divide the study material into difficult and easy areas

Tackle difficult areas head-on. Take the help of experts or join a training institute to help comprehend any topic

Spend time on practice. The age old proverb – Practice make perfect – stand absolutely true even today. Topics such as like kernel upgrade, LVM, HTTP, etc require more practice than others and will be helpful when you start working as a RHCSA

Keep account of what has been achieved or otherwise. The aim is to come out with flying colors hence, it is important to keep track of all the topic and sub topics
ALSO READ: Top Red Hat Linux System Administrator Interview Questions
What are the Future Prospects of RHCSA?
The average annual salary in India for a Linux System administrator can range from Rs 1, 67,627 to 9, 14,884. As your experience to troubleshoot and manage the system increases, so does the salary. Since RHCSA is an enterprise-level architecture framework that provides an approach for designing, planning, implementing and governing an enterprise's information technology architecture, every company today needs a certified administrator. The smooth functioning of the site will depend on the RHCSA administrator and it therefore is understood that candidates can draw handsome salaries at the end of the course.