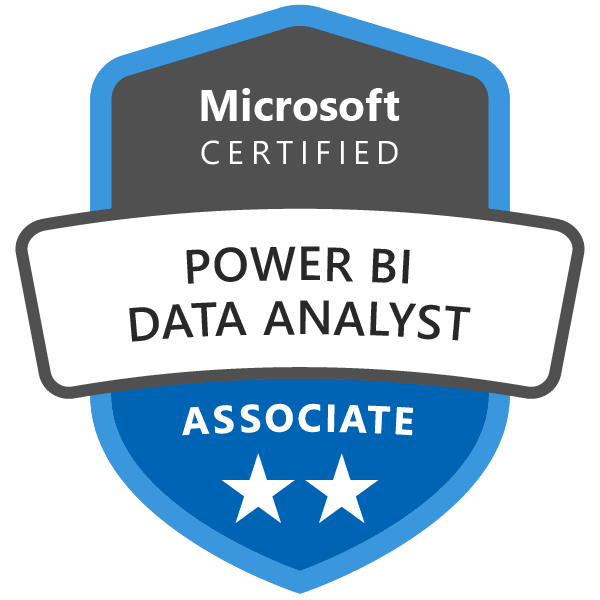 Microsoft Power BI is one of the leading business intelligence software in the industry. As a result, the demand for Power BI skills is also on the rise. The Microsoft Power BI Data Analyst is the perfect certification for people looking to develop skills in Power BI and add value to their organizations.
To get this certification, candidates need to pass the PL-300 exam. If you are ready to begin your PL 300 exam preparation and do not know where to begin, you are in the right place. In this blog, we will explore the details of the exam and how you can prepare for it.
What is the PL 300 Exam?
The PL 300 exam is required to get the Microsoft Power BI Data Analyst certification. This certification proves the holder's ability to deliver actionable insights through easy-to-understand visualizations. It validates your skills in topics such as data visualization and data wrangling.
Power BI data analysts work with stakeholders to identify business needs and goals. They clean and transform data to enable organizations to take data-driven decisions. Having the certification will increase your chances of getting hired.
Exam Overview
Here is an overview of the exam.
PL-300 Exam Topics
The PL-300 exam topics are as follows.
Preparing the data - 25-30%
Modeling the data - 25-30%
Visualizing and analyzing the data - 25-30%
Deploying and maintaining assets - 15-20%
Exam Duration and Number of Questions
The exam duration is 180 minutes and there will be around 40-60 questions.
Passing Score
You must get at least 70% marks to pass the exam.
Prerequisites
There are no formal prerequisites to take the exam. However, a candidate must be skilled at using Power Query. They must be familiar with writing expressions using Data Analysis Expressions.
Who can get this Certification?
The Microsoft Power BI Data Analyst certification is suitable for data analysts, developers, associates, and people willing to expand their skill sets.
Read More: 7 reasons to use Microsoft Power BI
PL 300 Exam Preparation
Preparing for PL 300 can be an easy task with a structured plan. Here are the ways you can follow.
Study Plan
The first step is to make a study plan. If you are a working professional, you will only be able to spend a lot of time every day on your studies. Determine how much time you can devote to your studies daily. Understand how many weeks/months it will take you to cover the syllabus. According to this, make a study plan and set daily/weekly goals.
Study Material
Microsoft has free learning paths for all of its certifications. The learning path will cover all PL-300 exam topics. Carefully go through the material and prepare for the exam.
Instructor-led Training
Another resource that you can use to prepare for the exam is instructor-led PL-300 exam training. These trainings are paid, but they will be able to give you an in-depth understanding of Power BI concepts. It will also help you understand the exam structure and what you can expect from the exam.
Microsoft Power Apps Documentation
The Microsoft Power Apps documentation is another brilliant resource to study for the exam. It will give you an all-around view of the Power apps and how Power BI works.
Practice Tests
Microsoft offers free practice tests. Take the tests at different levels of your preparation to understand which concepts are your strengths and weaknesses. It will also give you an idea of how the actual exam will be. You can also find many practice tests online.
Hands-on Experience
Use the GitHub Power BI hands-on labs for hands-on experience with Power BI. There are many open-source projects available on the website that will help you get practical experience and prepare better.
Microsoft Learn
Make use of the Microsoft Learn community to clarify your doubts. You can use the platform to connect with industry experts and peers and learn from them.
Read More: An in-depth Guide for learning Microsoft Power BI for beginners
Conclusion
Preparing for any exam can be a burdensome phase. However, it is crucial to remember that being stressed will not bring you any benefits. As long as you are thorough with the PL-300 exam topics and are willing to give your best, you are certain to perform well in the exam.