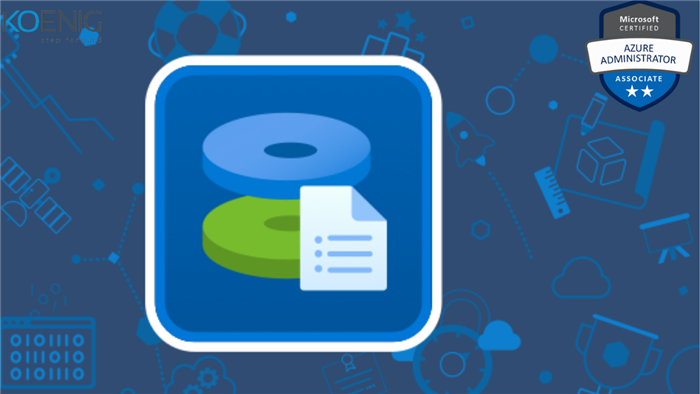 With all businesses and industries becoming more and more data-centric, all key services and solutions are being hosted on the cloud to ensure they are up and running 24/7 and 365 days a year. Moreover, with services and solutions hosted on the cloud, anybody can access them anytime and anywhere to ensure business continuity.
Increased adoption of cloud services and solutions has also led to an increase in cybercrimes globally. According to the 2019 Official Annual Cybercrime Report, cybercrimes will cost USD 6 Trillion by 2021 for enterprises globally. That is a staggering amount of loss due to cybercrimes. In this regard, having a secure cloud service to businesses is of paramount importance. Microsoft Azure is one such cloud services provider that has grown exponentially over the years. Microsoft is now bigger than Amazon, Google, and IBM, according to cloudwars' Top 10 Vendors in the World.
Today a career in Microsoft Azure is way more rewarding than any other stream. Globally there is a huge demand for Microsoft Azure certified professionals across categories. There are many job roles today that can be upgraded with Microsoft Azure skills to further individual careers.
Top Microsoft Azure Certifications that Professional Can Opt for
Some of the top Microsoft Azure certifications that professionals can opt for include, but are not limited to:
Microsoft Azure Administrator AZ-104
Microsoft Azure Developer AZ-203
Microsoft Azure Security Engineer AZ-500
Microsoft Azure AI Engineer AI-100
Microsoft Azure Data Scientist DP-100
Any professional looking to gain a fundamental understanding of Microsoft Azure cloud-based infrastructure, then one has to start their journey with Microsoft Azure Administrator Certification Training from an accredited training provider. There are many accredited training partners who provide Microsoft Azure Administrator training.
What is Microsoft Azure Administrator Certification?
The Microsoft Azure Administrator AZ-104 certification demonstrates an individual's understanding of managing cloud services the covers storage, networking, security, and cloud computing capabilities.
Participants attending this Microsoft Azure Administrator certification training will also gain an in-depth understanding of every service across an entire IT Service Lifecycle with the implementation of enterprises' cloud infrastructure.
Microsoft Azure Administrator AZ-104 is the continuation of exams AZ-100 and AZ-101, which was retired on May 1st, 2019. After this, AZ-103 was retired on August 31st, 2020, and now the replacement exam is the AZ-104, which is currently available.
Learning Objectives of Microsoft Azure Administrator Training
Participants who take up the Microsoft Azure Administrator certification course, they will be able to gain knowledge on:
Managing Azure identities and governance through Azure AD objects, role-based access control (RBAC), and managing subscriptions and governance
Implementing and managing storage accounts, managing data in Azure storage, and configuring Azure files and Azure blob storage
Deploying and managing Azure compute resources by configuring VMs for availability and scalability, automating the deployment of VMs, and creating and configuring containers
Configuring and managing virtual networks through VNET peering, name resolution, secure access, load balancing, monitor and troubleshoot, and integrate with on-premise Azure virtual network
Monitor services through Azure monitors and implement back and recovery strategies
Is Microsoft Azure Administrator Certification Worth It?
Professionals with Microsoft Azure Administrator are one of the most sought-after globally. As explained earlier, Microsoft Azure is the leading cloud solutions service provider worldwide, and there is a huge demand for professionals with knowledge on Microsoft Azure.
Moreover, Microsoft Azure Administrator is one of the critical job roles that involve in managing an enterprise cloud architecture by creating virtual machines to achieve high scalability and flexibility. With more and more businesses adopting cloud solutions, it is critical that employees get trained and certified in the latest Microsoft Azure Certification courses from an accredited training partner to stay relevant and achieve steady career progression.
Prerequisites to take up Microsoft Azure Administrator AZ-104 Training
There are many Azure Certification for which there are any prerequisites to sit for their exam. As most of the Microsoft Azure certifications are intended to create a wide-spread use of Microsoft Azure services globally by professionals and enterprises. It is because of this open nature of the role-based certification pathway that there is a clear understanding of which stream or certification that one should concentrate on.
For Microsoft Azure Administrator Certification training, a participant should have:
Fundamental knowledge on cloud concepts (they can even go for Microsoft Azure Fundamentals course for basic understanding)
Need to have knowledge of Virtual Machines, IT infrastructure, and networking concepts
Hands-on experience in administering Azure (AZ-900 training will suffice)
Knowledge of core Azure services, Azure workloads, and experience of using PowerShell, Azure CLI, Azure Portal, and more
Reasons to get Microsoft Azure Administrator AZ-104 Certified
Almost all industry sectors have undergone a massive transformation where everything is being digitized and stored on the cloud to ensure its anytime availability and flexibility to scale according to the business needs. With Microsoft Azure being one of the fastest-growing cloud-based services, getting a certification in this domain will certainly have a future-friendly career in a challenging business landscape.
Below are some of the key reasons why individuals and enterprise teams should be Microsoft Azure Administrator certified:
Microsoft Azure is now wide-spread across industries and sectors globally
SMBs, Global MNCs, and even Government organizations are now using the Microsoft Azure platform
Achieve tremendous career growth with Microsoft Azure certification training
Increase your salary by at least 20-40 percent with Microsoft Azure Administrator certification
Have a flexible career choice by entering the World of Microsoft Azure Certification pathway
Stay updated with the latest trends by getting access to Microsoft resources available only for Microsoft Azure certified professionals
ALSO READ: What is AZ-220 Microsoft Azure IoT Developer Certification?
Microsoft Azure Administrator Certification Cost
The Microsoft Azure Administrator Certification exam cost is USD 165 (The pricing is based on the country where the exam will be proctored).
The Microsoft Azure Administrator AZ-104 exam measures skills of an individual ability to accomplish technical tasks such as:
Managing Azure subscriptions and resources
Deploying Virtual Machines (VMs)
Configuring and managing virtual networks
Managing identities in a cloud infrastructure
Salary Prospects of Microsoft Azure Administrator Professionals
According to the job portal indeed.com, the average salary of Microsoft Azure Administrator in the US is in the range of USD 66,000 to USD 170,000 depending upon their job role and experience.
ALSO Read: Microsoft Azure Certification Path 2022
How to become Microsoft Azure Administrator Certified?
This Microsoft Azure Administrator AZ-104 training can be taken in two different ways. First, you can opt for a self-learn model where you can go through Microsoft Learning paths and learn at your own pace. Second, join a 4-day (8 hours/day) Microsoft Azure Administrator certification training by an accredited training provider such as Koening Solutions. They also provide this Microsoft Azure Administrator training for 8 days (4 hours/day). So, you have the option of either taking this Microsoft Azure AZ-104 as a 4-day or 8-day training.
Enroll for 4-day/8-day training from an accredited Microsoft Training Partner
Get course materials from the accredited training provider and start your preparation
Attend the 4-day/8-day training delivered by an Expert Microsoft Azure trainer
Join with co-participants from various industry sectors to gain a comprehensive understanding of cloud architecture
Gain in-depth knowledge of Microsoft Azure cloud services
Resolve your queries from the instructor to prepare for the Microsoft Azure Administrator AZ-104 exam
Clear your AZ-104 certification exam on your first attempt to earn Microsoft Azure Administrator Certification
Enterprises are unable to cope up with a sudden demand in cloud services across industry sectors. Professionals with the knowledge of handling business-critical information on the cloud are in great demand, and there is a clear difference between certified individuals to non-certified ones. With Microsoft Azure gaining quick traction across different enterprise segments globally, professionals need to get trained in Microsoft Azure Administrator Certification to address the drastic adoption of cloud solutions to offer products and services to consumers globally.