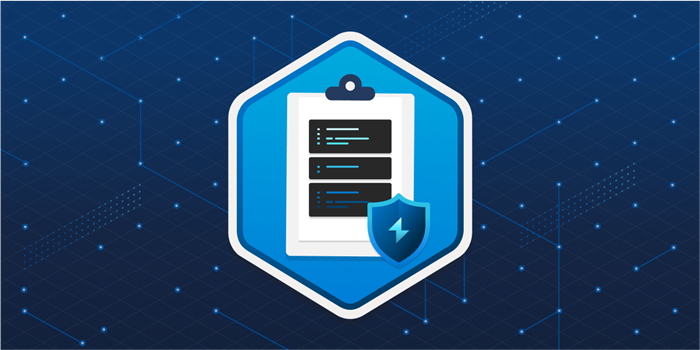 AWS (Amazon Web Services) has been a cloud computing market leader for more than a few years now. However, Microsoft Azure has the fastest-growing adoption rate and is quickly catching up. At the enterprise level, Microsoft Azure is the cloud computing platform of choice for large organisations like Salesforce as well as several notable contractual projects like the JEDI project by the Pentagon. Azure's growing market share is mainly because there are several services and functions that Microsoft keeps adding to its offering. It has dedicated resources to perfect its solutions in every cloud domain, particularly IaaS (Infrastructure as a Service), PaaS (Platform as a Service) and SaaS (Software as a Service). All of these areas have one common fundamental component - DevOps. This is where development and operations come together to give optimised cloud solutions.
Designing and Implementing Microsoft DevOps Solutions:
Microsoft's AZ-400 certification exam is the last examination to clear before earning the Microsoft Certified: DevOps Engineer Expert credential. Earning this credential validates your expertise in the design and implementation of Microsoft DevOps solutions. It is one of the highest certifications to hold for an IT professional working with cloud solutions and specialising in Microsoft offerings.
The AZ 400 certification is designed for professionals who require subject matter expertise as they work with people, processes, tools and technology to deliver continuous business value. Each of these areas indicates Microsoft's commitment towards user-based solutions that meet people's expectations through technology-enabled processes.
To better understand the AZ-400: Designing and Implementing Microsoft DevOps Solutions exam, you need to break it down into several large domains that this exam tests for. When you do so, you will notice a greater focus on principles like collaboration, communication, management and integration. Earning an AZ 400 certification doesn't just give you technical expertise. It also helps you understand how you can harness technology for improving business and streamlining operations.
Areas Tested in the AZ-400 Certification Exam:
The certification exam for Designing and Implementing Microsoft DevOps Solutions tests various skills and knowledge bases, which you can break down into seven modules. Seeing this broad base of knowledge will tell you what expertise level is required to earn the AZ-400 certification and the level of skills you will be equipped with once your training is complete.
The seven domains and their weightage in the AZ-400 certification exam are as follows:
Developing an Instrumentation Strategy - 5% to 10%
Developing an SRE (site reliability engineering) Strategy - 5% to 10%
Managing a Compliance and Security Plain - 10% to 15%
Facilitating Collaboration and Communication - 10% to 15%
Defining and Implementing Continuous Integration - 20% to 25%
Defining and Implementing a Continuous Delivery and Release Management Strategy - 10% to 15%
As an aspiring candidate, you should know that the last time Microsoft updated the AZ-400 exam was in March 2021. Make sure any data or resources you use to prepare are published after that day. The newest version rolled out focuses on the design and implementation of strategies for collaborating, coding, infrastructure, source control, compliance, security, testing, continuous integration, feedback and monitoring.
Prerequisites for the AZ-400 Certification Exam:
Like almost every IT certification out there, you need to have a specific knowledge background. The prerequisites for the Microsoft AZ-400 credential are:
Expertise in working and collaborating with people, processes as well as technologies and delivering measurable business value.
Capability to design and implement strategies that enable code, collaboration, source control, infrastructure, compliance, security, continuous integration, delivery, feedback, testing and monitoring.
Understanding of Azure development and administration, with expertise in one of these domains.
You May Also Like: AZ-204 Developing Solutions for Microsoft Azure – Is it worth it?
AZ-400 Exam Format:
The qualifying exam is made up of 40-60 multiple-choice questions that you must answer in 150 minutes. To clear the exam, you must score a minimum of 700 points or more. You need to pay $165, including taxes before you can sit for the qualifying exam. You can also choose to give the exam in Chinese (Simplified), English, Korean and Japanese.
Is the AZ-400 Microsoft DevOps Engineer Expert Certification Worth It?
The applications for cloud computing have grown across domains and sectors like healthcare, banking, education and automobiles, among others. The versatility of this domain combined with the recognition and training of a Microsoft certification can expand your career horizons and earning opportunities. Some of the benefits of the Microsoft DevOps Engineer Expert Certification are:
- Cloud skills have become a necessity. A wide range of technologies, including cloud platforms, have seen a rise in popularity and number of applications. This means businesses are looking for more and more cloud experts to help them develop and secure their cloud infrastructure and deliver effective solutions to their clients. With an official Microsoft certification, validating or proving your skills and expertise becomes much easier. When you meet all the prerequisites and complete your Microsoft AZ-400 training, finding a high-paying job becomes much easier.
- It helps with career development. Microsoft Azure is the second-largest cloud platform in the world and growing rapidly in terms of adoption and customer base. Since it is still growing, earning a globally-recognised Azure certification can do wonders for any cloud-computing career. Organisations around the world are looking for professionals equipped to manage operations and services for them. Earning the AZ-400 credential gives you global recognition and opportunities to get a raise, international jobs and promotions at your existing job.
- It gives you greater earning opportunities. Performing your responsibilities and taking on your job successfully count as the most professionally satisfying experiences. This satisfaction is enhanced when employers compensate you for your skills in accordance with your expertise. With a Microsoft DevOps Engineer Expert certification, you tell your current and potential employers that you have all the skills they are looking for and more, that too certified by Microsoft. Azure cloud experts can earn salaries that go as high as $200,000 per annum according to ZipRecruiter.
To start preparing for the AZ-400 certification exam, enrol in an online training course that gives you expert mentorship, flexible study hours and the latest study material and practice tests. Choose the best study schedule and learn at your own pace when you enrol in a training course on Koenig today.