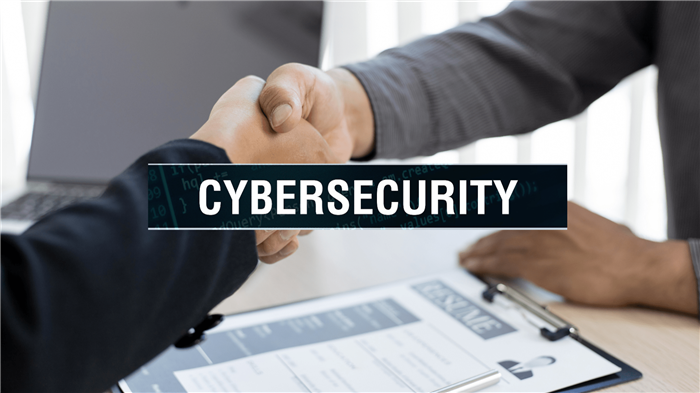 The world's top cybersecurity teams are always working towards improving security around networks, computer systems and proprietary apps against cyber threats. Cybersecurity professionals create several layers of virtual protection across computers, networks, and data. Cybercriminals are becoming more and more innovative and sophisticated each day. Thus, cybersecurity professionals are responsible for preventing them from accessing, modifying or erasing any corporate or consumer data.
most of our day-to-day engagement and interactions are now carried out online, more so since the global pandemic. the role cybersecurity jobs and professionals play has become more critical now, given the growing number of cyberattack threats. if a hacker should gain access to or steal any customer data, corporate infor mation, critical bi or bank information, it could lead to massive financial losses. according to riskbased security's 2020 report, about 7,000 cybersecurity breaches in 2019 exposed over 15 billion records - this is a whopping 284% increase from the numbers in 2018 and 91% higher than in 2017.
Top Cybersecurity Jobs in 2022 - Entry-Level and Higher:
1. Security Analyst or Security Manager:
a security analyst is instrumental in protecting business intelligence from malicious third parties attempting to access, edit or erase sensitive data. security analysts help organisations identify and rectify flaws and vulnerabilities within existing enterprise systems. they work closely with several departments to create new business processes. a security analyst works with enterprise data to discover irregular behaviour patterns in servers, networks or databases. in the event of a data breach, they help mitigate any damage and prevent future attacks.
Security analysis is an entry-level role in the cybersecurity domain. It generally requires an undergraduate degree in a field related to computer science. Most enterprises look for analysts with work experience between one to five years in system administration roles. Moreover, the top industries hiring analysts today are healthcare, services, manufacturing and government departments.
2. Security Specialist:
A security specialist is responsible for maintaining an enterprise's automated security protocols and employee authentication databases. They protect enterprise data and ensure virtual safety for all consumers and end-users. It also includes assisting senior managers with employee onboarding and interfacing with enterprise leaders to create security guidelines for network usage and company policies.
Security specialists need to have between five and seven years of relevant work experience in this intermediate role. Aerospace, energy, defence, utilities, finance and higher education, are some of the industries with the highest security specialist job roles.
3. Incident Responder:
An incident responder uses digital forensics to study data breaches and security incidents in an organisation. The daily roles of an incident responder include but aren't limited to system risk assessment, conducting system analysis, automation testing and responding to possible data breaches.
Incident Responder is a more high-pressure role than most other cybersecurity jobs. You need to have an eye for detail and should know how to communicate across various departments productively. An incident responder is responsible for creating detailed data reports for other management teams.
4. Cryptographer:
A cryptographer has one of the cybersecurity domain's most exciting job descriptions. Cryptographers use specialised cyphers and algorithms to encrypt data while developing security systems. They are responsible for protecting data from duplication, modification, destruction or interception by unauthorised third-party professionals.
Ideally, a cryptographer must have a statistics background since the role requires the creation of mathematical models that can analyse present and future security threats. Cryptography job roles also need a deep understanding of how cryptographic theories can be used to apply real-world solutions to existing enterprise IT systems. The top industries hiring cryptographers are technology, healthcare and finance.
5. Security Architect:
A security architect is responsible for building enterprise-level data systems which comply with robust industry-wide security standards. The top responsibilities of an architect are security testing and planning. They also design and implement new data security protocols.
A security architect must have a broad mastery of the systems and software that an enterprise uses to secure its sensitive data. They must have a comprehensive understanding of hardware configuration, network security, network protocols and all the security processes within their organisation. Industries hiring the most security architects are government departments, defence, aerospace and finance companies.
6. Security Auditor:
For a cybersecurity professional, the role of an auditor provides a wide range of growth opportunities. Security auditors verify security processes, preserve system security and compile reports for various teams and stakeholders. In addition, this role demands professionals who have a strong eye for detail.
An auditor works on identifying potential network and system vulnerabilities before a problem arises. Security auditors regularly perform pen-testing and data documentation and communicate between various enterprise departments.
Security auditors are generally the most regularly promoted professionals within an organisation. For instance, they are usually promoted immediately after to senior management or architecture roles in an organisation. An entry-level auditor can find jobs in non-profit and government organisations.
7. Forensic Expert:
A forensic expert helps organisations retrieve data, analyse network traces and gather evidence from multiple systems. When a device is either digitally or physically damaged, a forensic expert conducts investigations around the parties or individuals responsible. They also sometimes have to recover valuable data, reconstruct hardware and complete all tasks while complying with relevant federal laws.
Forensic experts generally work in crime and investigative domains. However, several of them also work in private domains like defence contracting, healthcare, finance and technology. An entry-level forensic professional must have a minimum experience of between one and three years in a forensic role. Senior forensics professionals need over five years of experience.
8. Penetration Tester:
A pen-tester or penetration tester is hired to identify security issues in an organisation's existing security infrastructure. Pen testers are generally known as security consultants or ethical hackers, depending on their enterprise. Ethical hacking is one of the trendiest cybersecurity jobs today, with high demand and massive scope for growth.
An entry-level pen-testing professional must have between one and four years of work experience in any associated field like network administration, system administration or network engineering. After earning more advanced certifications or credentials, a pen tester can upskill and reach higher positions like IT managers, system architects, etc.
Any enterprise or industry that wants to protect its customers' data and secure its systems hire ethical hackers for the same. This includes domains like healthcare, banking and retail, among others.
9. Security Engineer:
A security engineer helps enterprises design, implement, and monitor security protocols to protect enterprise-level networks and applications. A security engineer should be able to develop new solutions for risk mitigation, troubleshoot authorised devices and communicate problems with other teams and senior personnel. Industries hiring the most number of security engineers are healthcare, finance, technology, education, defence and government departments.
To land these cybersecurity jobs, you can benefit greatly from advanced professional certifications and credentials. Enrol in a training course today and increase your cybersecurity job opportunities.