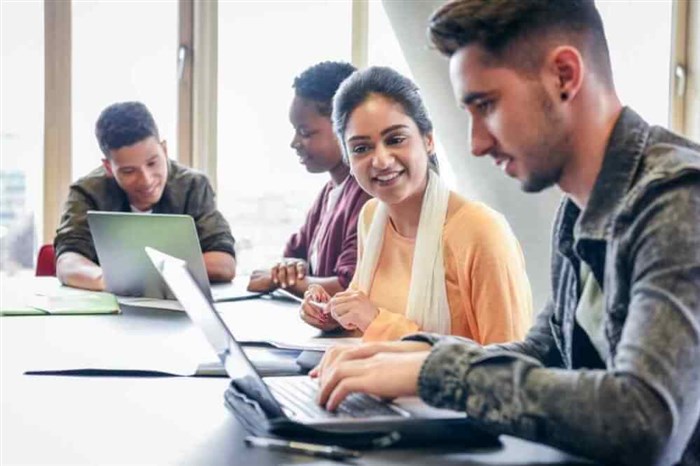 The IT industry has seen a major shift in terms of the most highly demanded skills. Skills like data science, cloud computing and data analytics have seen significant growth in demand. Learning how to use cloud platforms, particularly Microsoft Azure, can help you future-proof your career and expand your professional horizons.
If you plan to apply for the DP-900 Azure Data Fundamentals certification exam, you are off to a good start. With the introduction of role-based IT certifications, Microsoft has forayed into this sector in a big way. It provides a specialised certification track called the DP (Data Platform) series. The certifications offered cater to varying levels of expertise - fundamentals, associate-level and expert. The Microsoft DP-900 certification is a fundamental DP series credential.
microsoft suggests that applicants should start this certification track with the dp-900 credential so that they are better prepared for all certifications in future. the azure fundamentals certification can be taken up by candidates regardless of whether they have a technical background or not. professionals who have sufficient work experience and understand cloud solutions and platforms at a fundamental level can earn this certification to validate their skills.
If you have just started or are about to start preparing for this certification, an Azure DP-900 study guide can give you all the information you need for passing this exam.
Microsoft Azure DP-900 Exam Details:
There are no formal prerequisites that candidates need to meet to give the DP-900 exam. This means you can sit for the exam even if you don't have a technical background or understanding. You need to pay about US $99 for each attempt.
When you reach the exam hall, as an applicant you get about 85 minutes to finish writing the exam. In this time, you need to answer anywhere between 40 to 60 questions. You also must score a minimum of 700 out of 1000, equal to 70%. Additionally, you don't need to wait too long for the results to be declared as it is announced almost immediately after the exam is over. Even then, the final scorecard that says PASS or FAIL will take some time to reach you.
Exam Background Skill Recommendation:
The Azure DP-900 certification exam is a more fundamental certification as opposed to specialised certifications designed for IT professionals. If you understand their requirements and meet the following requirements, you should take up this certification.
Understanding or participation in buying or selling cloud solug]tions.

Validating your understanding and experience working with Cloud platforms, services and solutions.

Have a foundational understanding of the IT industry and trends.

Proficiency in Microsoft Azure fundamentals and a goal to upskill.
ALSO Read: What is Replacing Microsoft MCSD, MCSA and MCSE Certification?
Azure Data Fundamentals DP-900 Exam Outline:
The Microsoft Data Fundamentals certification covers a few specific modules that require a particular set of skills. While preparing for the DP-900 exam, you should expect questions from these modules in a predetermined weightage. The objective of this break up of questions is to familiarise you with the exam framework and the skills you will require in the real world.
The DP-900 exam is broken up into six broad domains included in your training course. Along with their weightage in the exam, these domains are:
1. Cloud concepts - 20% to 25%:
This module covers topics that can help identify the benefits and considerations of various cloud services. This encompasses a wide range of services such as scalability, agility, high availability, disaster recovery and elasticity. You also need to understand the differences between capital expenditure and operational expenditure (CapEx and OpEx). You should also know how to describe the consumption-based model, shared responsibility model, PaaS, IaaS and SaaS.
2. Core Azure services - 15% to 20%:
This domain covers core components of Microsoft Azure architecture. This includes the usage descriptions and benefits of regions and region pairs, resource groups, management groups, availability zones, subscriptions and resource managers. Plus, you should also familiarise yourself with the benefits and uses of virtual machines, ACI (Azure Container Instances), app services, Virtual Desktop and Azure Kubernetes Service.
3. Core management tools and solutions in Azure - 10% to 15%:
This module covers critical questions related to core tools and solutions in Microsoft Azure. Make sure you familiarise yourself with the benefits and usage of IoT Hub, IoT Central, Azure Synapse Analytics, Azure Databricks, Azure Sphere and HDInsight. You should also be able to describe the functions and usage of Azure Resource Manager (ARM) templates, Azure Service Health, Azure Monitor and Azure Advisor.
4. Features of general and network security - 10% to 15%:
This domain focuses on Microsoft Azure's security features like Azure Security Centre. It encompasses elements like policy compliance, security alerts, secure score and resource hygiene. It also covers Dedicated Hosts, Azure Sentinel and Key Vault.
5. Governance, compliance, identity and privacy - 20% to 25%:
This domain encompasses topics like Azure Identity Services. It pays attention to AAD (Azure Active Directory), conditional access, SSO (Single Sign-On) and Multi-Factor Authentication (MFA) along with Azure Governance-related features. It also mandates that you should be familiar with the descriptions, functionalities and usage of Role-Based Access Control (RBAC), Azure Blueprints, Resource Locks, Tags and Cloud Adoption Framework.
6. Azure Cost Management and SLAs (Service Level Agreements) - 10% to 15%:
This is the final domain covered in the DP-900 certification exam. It covers various methodologies used to plan and manage enterprise costs. As an aspirant, you should know how to identify various factors that affect costs and identify factors you can use to reduce them. This module also focuses on Azure Service Level Agreements (SLAs) and service life cycles.
ALSO READ: Top Microsoft Technology Trends 2022
Pursuing the Azure Fundamentals DP-900 Certification:
When you start training for the DP-900 Microsoft Azure Fundamentals certification exam, you will learn all there is to know about the services and solutions that MS Azure provides. This certification is a significant stepping stone for candidates who wish to advance their careers working with cloud services and solutions. It makes for a solid foundation and validates all your skills as an Azure professional. Training for this credential helps you demonstrate your knowledge of Microsoft Azure cloud modules such as cloud concepts, services and security, cloud workloads, Azure privacy and pricing.
If you are determined to learn and advance your understanding of app development, networking concepts, app support and other concepts, this certification will give you a strong foundation for all of them.
Other benefits of taking this certification training are:
You get a deeper understanding and expertise regarding several Azure cloud platform use cases and services at the organisational level.

You have a stronger understanding of the differences between PaaS, SaaS and IaaS.

You understand the core fundamentals of Azure services including management resources, architectural details and various Azure products and solutions.

You get deeper insights into compliance, privacy and security policies that come embedded with every Azure solution.
Learning Microsoft Azure Fundamentals opens up new paths for you in terms of earning potential. Working in this domain, you can earn anywhere between US $70,000 and $200,000 per year. Each certification you earn gives you a larger window for greater earnings. These certifications require you to blend your knowledge of Azure Fundamentals with other core specialisations.
While looking for a cloud computing job, an Azure Fundamentals DP-900 certification helps you stand out in a sea of non-certified candidates. It is one of the most tangible benefits of an Azure Fundamentals credential.
Must Read: A Guide To Microsoft DP-100 Certification Exam
As mentioned before, the DP-900 certification exam doesn't have any formal prerequisites or require technical knowledge, unlike other role-based Microsoft Azure specialisations. This means you don't even need too much or too intense preparations so long as you hold a background in cloud computing. However, Microsoft and other industry experts recommend a strategic learning approach while preparing for the exam. You can do this by enrolling in a training course for the Azure Fundamental DP-900 certification on Koenig today.