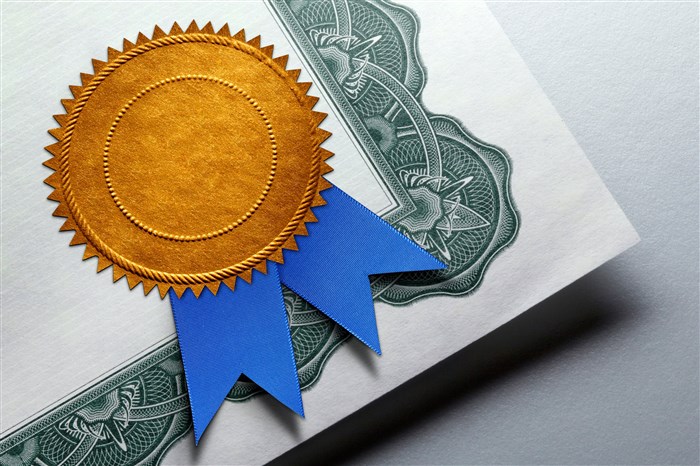 Around the end of 2021 and the beginning of 2022, Microsoft declared that its certification strategy would change significantly. Instead of basing their certifications on various tools and solutions, such as Power BI or SQL Server, Microsoft will now base its solutions on various IT roles such as Data Analyst, Data Scientist, Developer etc. As a result, the previous exams and certifications are set to expire.
The exam that will undergo a few technical changes is the DA-100 Data Analyst Associate certification. This certification is the rightful follow-up program to pursue once you complete the 70-778 Analysing and Visualising Data Data with Power BI.
If you look over the curriculum provided for both these exams, almost 80% of the topics and domains covered will overlap. This means if you have cleared or even prepared for the 70-778 qualifying exam, you have a good chance of clearing the DA-100.
Power BI is advancing and evolving rapidly. Several new features have been included in the DA-100 certification course curriculum related to Artificial Intelligence. If you are not familiar with any of it, there's no reason to panic. The AI part makes up only a small percentage of the entire exam.
This next bit of information is vital for Power BI users. In the Microsoft certification portfolio, by 28th February 2022, the certification formerly known as the 'Microsoft Certified: Data Analyst Associate' is going to be known as the 'Microsoft Certified: Power BI Data Analyst Associate' credential.
Microsoft consistently upgrades and reviews its certification portfolio to ensure it falls in line with the latest technologies in the market. The new certification name reflects Microsoft's vision for the data analyst role and the technical expertise it requires for business success today. This also indicates the new direction Microsoft is taking with the Power BI Data Analyst role by including new features and skills that will be useful in the near future.
On the same day that the certification will be renamed, Microsoft also plans to release a new qualifying exam called the PL-300: Power BI Data Analyst. Candidates can earn the Power BI Data Analyst Associate certification subject to clearing this new qualifying exam. It teaches and tests your skills to see if you can prepare, model, visualise and analyse data to maximise value at the enterprise level.
The new PL-300 exam is going to replace the existing DA-100 exam that is set to expire on 31st March 2022. Both these exams cover the same topics, concepts and knowledge domains.
What Does This Mean for Power BI Data Analyst Professionals?
If you have already completed the Data Analyst Associate certification and have the credential to your name, the new certification name will appear on your certification dashboard after 28th February 2022.

If you are close to completing your preparation for the DA-100 exam and are going to give the exam in the next couple of months, there's no reason to panic. You can take the exam till 31st March 2022.

If you have started your preparation for the DA-100 exam only recently, you might want to consider taking a look at the new skill requirements for the PL-300 exam. You should also switch your focus and aim to prepare for the new version of the exam instead of the old one since they are both very similar. However, as mentioned before, if you are planning to give the exam between 28th February and 31st March, you can choose either of the exams - DA-100 or PL-300 to earn your Power BI Data Analyst Associate credential.
If you are planning to appear for the qualifying exam, start by understanding the certification journey of a data analyst.
You should also take a look at the skills needed for the PL-300 qualifying exam. Then, based on how you study best, use self-paced curated courses to complete a training course for the same.
If you wish to learn from an expert instructor, take a comprehensive course to train for the Power BI Data Analyst Associate certification exam. When you take a course on Koenig, you get additional resources like one-on-one expert mentorship sessions, interactive labs and practice exams, along with official study resources. Till 31st March 2022, you have the option of choosing trial runs for the PL-300 exam using Microsoft's official DA-100 practice test.
Also Read: A Guide on Microsoft Power BI Certification the Right Way
Role of a Data Analyst:
If you are a business user or data analyst using Power BI for your daily functions to maximise data asset value for your organisation, Microsoft data analytics certification is the ideal choice for a successful career path.
When you take up the role of a data analyst, you are responsible for several tasks such as building and designing scalable data models, transforming and cleaning data and allowing advanced analytics functionalities that offer increased business value through simplified data visualisations.
As a Data Analyst Associate, you should be an expert in collaborating with multiple enterprise stakeholders across various verticals to derive and deliver valuable insights for business requirements. You need to have a basic understanding of data processing and data repositories, both in a cloud environment and on-premise. Additionally, once you clear the PL-300 or DA-100 certification exams, you could be eligible for ACE (American Council on Education) college credit.
Declare Your Skills on the Largest Business Platform:
There are various benefits of Microsoft data analyst certification. When you have earned the Power BI Data Analyst Associate credential, you earn badges that you can share on LinkedIn, celebrating your accomplishments with your network and teammates. Generally, it takes under a minute for updating your profile on LinkedIn and sharing your accomplishments, highlighting your key skills and showing how you can meet an organisation's requirements and goals.
Renewing Microsoft Certifications is Easy:
Every Microsoft certification comes with an expiry date. But there's good news about the Microsoft Power BI Data Analyst Associate certification. Once the certification expires, you can easily renew your credential along with any other present certification. All you need to do is pass a free assessment for renewal on Microsoft Learn within six months before the expiry of your certification.
Once you have finished the exam, you don't need to wait too long to get your result. The results of the Data Analyst Associate certification are announced immediately. Once you have earned your certification, the credential is valid for 2 years. This means that if you wish to renew your certification, you must do it about 18 months after you have earned your certification.
Additional Read: An in-depth Guide for learning Microsoft Power BI for beginners
Online Learning Communities for Data Analyst Associates:
Learning and understanding become easier when you prepare as a part of a community. Shared learning with like-minded professionals includes networking with other Data Analysts, sharing ideas and asking questions. There are several online communities, learning opportunities and news boards such as
Microsoft Learn community

Microsoft Power BI community

Power BI job board on LinkedIn
Take your career to the next level and improve your chances of success in the PL-300 exam by enrolling in a training course on Koenig.