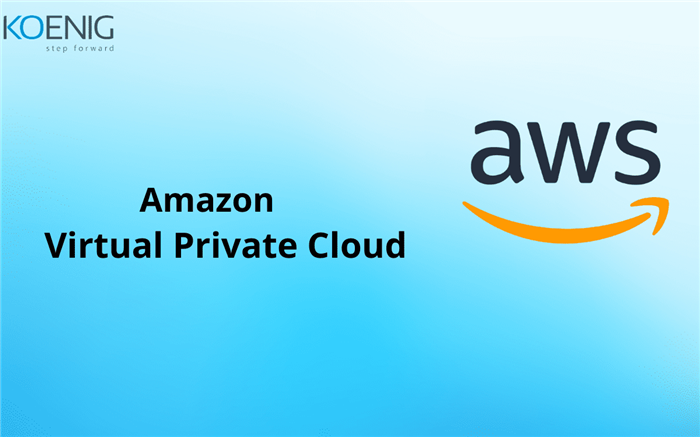 AWS provides several efficient, secure connectivity options to help get the most out of AWS when you integrate your remote networks with Amazon VPC. Amazon's Virtual Private Cloud (Amazon VPC) allows you to launch AWS resources into a virtual network you have set. This virtual network nearly resembles a traditional network you would operate in your data centre, with the advantages of using AWS's scalable infrastructure.
Koenig Solutions offers AWS certification training courses, which includes the most popular courses, i.e. AWS Technical Essentials and Architecting on AWS, which assists students in making informed decisions about IT solutions based on business requirements. Students will procure new and practical AWS skills with the help of hands-on training.
Here is a link to their AWS Certification, AWS Training & Courses:
With Koenig's Online training solutions, you can study from the convenience of your home at times that befit you. Koenig's unique 1-on-1 methodology, you can Start Training from Any Date for training, including 4-8 hours time slots and weekends. All courses are assured to run and come with a Guaranteed Exam Passing Assistance.
What is a VPC?
A VPC (virtual private cloud) is a cloud-based virtual data centre. You have complete control over your virtual networking environment, including a selection of your private IP address range, subnet creation, and route tables and network gateways configuration. The advantage of VPC is that it helps in aspects of cloud computing such as privacy, security, and the prevention of proprietary data loss.
AWS Certifications List:
AWS certification
offers include role-based certifications to validate expertise in the fields of Cloud Practitioner, Architect, Developer, and Operations roles, and security, big data, machine learning speciality certifications. Various Certification Paths can be found below:
Organizations need people with the skills of cloud computing to help transform their business. AWS Training and AWS Certification helps you build your cloud computing skills and validate them so you can get extra out of the cloud. Today there is a shortage of certified AWS architects available, as IT organizations often compete with those skills and more AWS certifications to hire IT professionals. AWS certification is one of the world's top-paying certificates, according to Forbes. So start working towards your journey today!