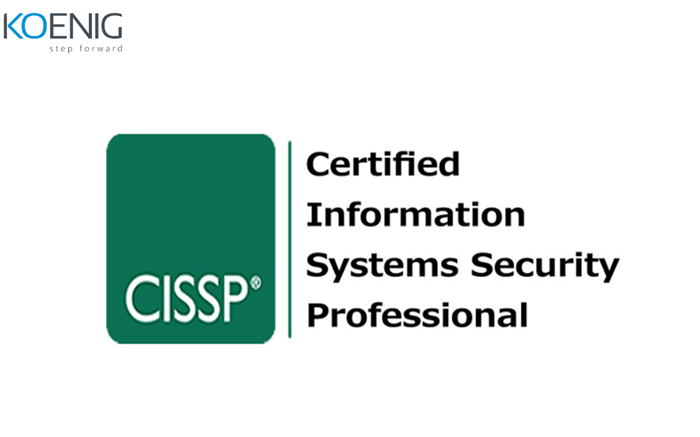 Taking the plunge to get a CISSP certification, but unsure of the impact it might have on your career? You've come to the right place! We will explore various reasons as to why get CISSP certification in the first place.
What is CISSP Certification?
CISSP or Certified Information Systems Security Professional is a leading IT security certification designed by International Information Systems Security Certification Consortium (ISC2), a non-profit body specialized in defining IT security standards worldwide. The institution maintains a Common Body of Knowledge (CBK) for cyber security and offers many other IT security certifications that are globally recognized.
CISSP is an advanced level certification that is designed for experienced cyber security professionals with proven expertise in managing information security of an enterprise environment. CISSP certification training from a reputed institution authorized by ISC2, offers greater scope of learning and increases the probability of clearing the CISSP exam.
ALSO READ: Essential Things to know about CISSP
Why Get CISSP Certification?
Reasons and benefits of getting CISSP are innumerable. Here we will list the top 5 reasons to get CISSP certified.
Demand for Information Security Professionals: Worldwide incidents of information security breaches have increased organizational spending on IT security. Special and separate budgets for IT security are being allocated, which means hiring of infosec professionals is on the rise.
Vast Career Scope: A CISSP certification holder is capable of handling a diverse range of sophisticated cyber threats and attacks, therefore making the individual highly knowledgeable and skilled. There is no dearth of job roles for such an individual who can manage a complete range of cyber security skills including – Asset Security, Network Security, Software Security, Incident Management, and Disaster Recovery among others.
Certification adds Integrity and Recognition to skills: A CISSP certified individual commands respect and recognition on the strength of skills and knowledge gained through experience and getting certified status. A CISSP exam is not easy to crack, however, once acquired, this certification is the Gold standard for IT security worldwide.
Average Salary of CISSP
The average salary according to Global Information Security Workforce Study 2020 is $125,470 a year.
Benefits of taking up a CISSP course from an authorized institution such as Koenig, far outweigh the apprehensions that you may have. If you wish to take your information security career to the next level, CISSP will give you wings!