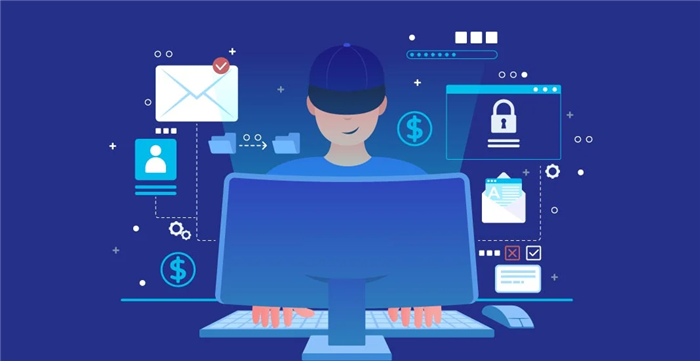 Top Ethical Hacking Tools, Apps, and Solutions:
1. Invicti:
Invicti is a web application-based security scanner that can automatically identify XAA, SQL Injection, and several other vulnerabilities that could exist within your web services and applications. Invicti can be purchased as both SaaS and on-premises solutions.
Some features of Invicti are:
Highly accurate detection of vulnerabilities with Proof-Based Scanning Technology.
It requires minimal configuration as Invicti can automatically detect URL rewriting rules and custom error 404 pages.
A highly scalable solution that can scan 1000 web apps in one day
Uses REST API to integrate seamlessly with bug tracking systems, SDLC, etc.
2. Acunetix:
Acunetix is an automated solution for ethical hacking designed to mimic a hacker's movements. This allows enterprises and systems to stay ahead of malicious third-party hackers. This web app security scanner can accurately scan JavaScript, single-page, and HTML5 apps. It also audits authenticated and complex web apps and reports on management and compliance with data on several network and web vulnerabilities.
Some features of Acunetix are:
Designed to detect more than 1200 WordPress themes, plugins, and core vulnerabilities.
Easy integration with popular Issue Trackers and WAFs to help in SDLC.
Scanning of nearly every variant of SQL Injection, XSS, and over 4500 vulnerabilities.
Available as an on-premises and cloud solution.
3. SolarWinds Security Event Manager:
This tool enables businesses to improve their efforts toward computer system security. This app detects threats, protects networks, and monitors security policies automatically. SolarWinds helps businesses track log files easily and receive real-time alerts in case of suspicious behavior.
Some features of SolarWinds Security are:
In-built integrity monitoring software.
Leading SIEM tool that allows users to manage memory stick storage.
Intuitive dashboard and user interface.
Centralised log collection.
It contains integrated tools for compliance reporting.
Identifies threats and responds to them faster.
4. Traceroute NG:
This application allows users to analyze network paths easily. Traceroute NG identifies hostnames, packet loss, and IP addresses and provides an accurate analysis of CLI (command line interface).
Some features of Traceroute NG are:
Offers network path analysis for both ICMP and TCP.
Creates .txt log files.
Supports both IPV6 and IPV4.
Detects changes in the path and provides notifications.
Allows continuous network probing.
5. Burp Suite:
This platform is useful for businesses looking to conduct security tests on web applications. It has a wide range of hacker tools that work together seamlessly to support the complete pen-testing process. It covers everything from initial mapping to an app's attack surface analysis.
Some features of Burp Suite are:
A leading tool for ethical hacking that detects more than 3000 web app vulnerabilities.
Scans custom applications and open-source code and software.
Contains a Login Sequence Recorder that is easy to use and allows automatic scanning.
Reviews data vulnerability using its in-built vulnerability management.
Detects critical network vulnerabilities with perfect accuracy.
Provides a wide variety of compliance and technical reports easily.
Automatic scan and crawl functionalities.
Cutting-edge logic for scanning.
One of the leading ethical hacking tools with advanced manual testing and scanning features.
6. Ettercap:
Ettercap is a leading tool for ethical hacking that can support both passive and active dissection. It encompasses features for host and network analysis.
Some features of Ettercap are:
Uses ARP poisoning to sniff a switched LAN between hosts.
Can inject characters into servers or clients when a live connection still exists.
Can sniff SSH connections in a full-duplex connection.
A leading hacking tool that can sniff HTTP SSL secured data even when the connection is made through a proxy.
Enables custom plugin creation using Ettercap API.
7. Aircrack:
Aircrack is a leading ethical hacking tool that businesses around the world trust. It can help break into vulnerable wireless networks. This tool is powered by the WPA 2 and WEP WPA encryption keys.
Some features of Aircrack include:
Supports more cards or drivers.
Contains a new WEP attack called PTW.
Supports every operating system and platform.
Supports fragmentation attacks.
Supports WEP dictionary attacks
Provides higher tracking speed.
8. Angry IP Scanner:
This is a cross-platform open-source tool for ethical hacking. It can scan ports and IP addresses.
Some features of Angry IP Scanner include:
Scanning local networks and the internet.
Can provide files in any given format.
Open-source and free hacking tool.
Exports result in any format desired.
An extensible tool with multiple data fetchers.
Compatibility with Linux, Mac, and Windows.
Provides CLI (Command Line Interface).
Not requiring installation.
9. QualysGuard:
This tool enables businesses to streamline compliance and security solutions. QualysGuard also integrates security into a business's digital transformation initiatives. This makes it one of the world's best ethical hacking tools that can also check the performance vulnerabilities of any online cloud system.
Key features of QualysGuard include:
Globally trusted ethical hacking tool used by multiple global companies.
No hardware purchasing or management requirements.
It's an end-to-end solution that is scalable and relevant to all IT security domains.
Data regarding vulnerability is processed and stored on n-tiered load-balanced server architecture.
Real-time threat response and identification system.
Real-time data analysis.
10. WebInspect:
This is another powerful ethical hacking tool you might want to consider. WebInspect enables automated and dynamic app security testing within enterprises. This means enterprises can conduct ethical hacking exercises and operations efficiently. WebInspect offers a dynamic and comprehensive analysis of complex web services and applications.
Key features of WebInspect are:
Enables the testing of dynamic behavior while running web apps for vulnerability identification.
It keeps businesses in control of scans by instantly providing relevant statistics and data visualization.
Centralised program management functions.
Advanced technologies like simultaneous crawl enable testing at both a novice and professional level.
Easy communication of compliance management, vulnerability trending, and risk management to management.
11. Hashcat:
When it comes to cracking passwords, Hashcat is arguably the most robust ethical hacking tool. It is counted among the best ethical hacking solutions that can help a user recover a lost password, audit password strengths, or just understand the information stored in a hash.
Key features of Hashkat are:
It supports multiple platforms.
Open-source platform/solution.
It uses mixed types of devices in a single system.
It enables the use of multiple devices in a single system.
Supports interactive pause and resume operations.
Supports restore and sessions.
Supports distributed network cracking.
Provides a built-in system for benchmarking.
It supports automated performance tuning.
It provides an integrated thermal watchdog.
12. Rainbow Crack:
Rainbow Crack is another ethical hacking solution designed to crack passwords and used to hack devices. Rainbow tables allow users to crack hashes. It uses an algorithm of time-memory tradeoff to accomplish this.
Some features of Rainbow Crack are:
Enables full-time tool suites for memory tradeoff, which includes rainbow table generation.
It supports rainbow tables for every hash algorithm.
It supports a rainbow table of every charset in compact file format and raw (.rt) format.
Supports computation on multi-core processors.
Multiple GPUs enable GPU acceleration.
Runs on Linux and Windows OS
CLI interface
GUI
Unified rainbow table format support on every OS.
13. IKECrack:
This is an open-source crack tool used by ethical hackers for authentication. This tool has been created for dictionary or brute-force attacks. It is among the top tools hackers use to perform cryptographic tasks.
Some features of IKECrack include:
Enables the performance of cryptography tasks.
Sends proposal for encryption options, random number, ID, and DH public key in encrypted packets to the responder/gateway.
Not everyone knows how to use some or all of these ethical hacking tools. Each of them comes with a user manual, but a user must first know the fundamentals of ethical hacking. You can get the most out of any hacking tool in 2023 by earning an ethical hacking certification and taking your career to the next level. Take advantage of the best opportunities in the cybersecurity domain today and enroll in a certification training course of Koenig today. The penetration testing or ethical hacking domain has evolved significantly and has seen drastic changes since the dawn of automated ethical hacking tools. Today, there are several ethical hacking software solutions designed to increase the efficiency of testing processes. These solutions help businesses to improve the security of their systems and data. Ethical hacking is also an effective way to enhance security professionals' security skills. Organizations and ethical hackers can optimize their data and system security by making these tools and ethical hacking a part of an organization's security practices.
To integrate the best ethical hacking software into your business plan, you need to familiarise yourself with the leading tools in use today. If you do that, you will better understand what you're up against and the options you can choose from.