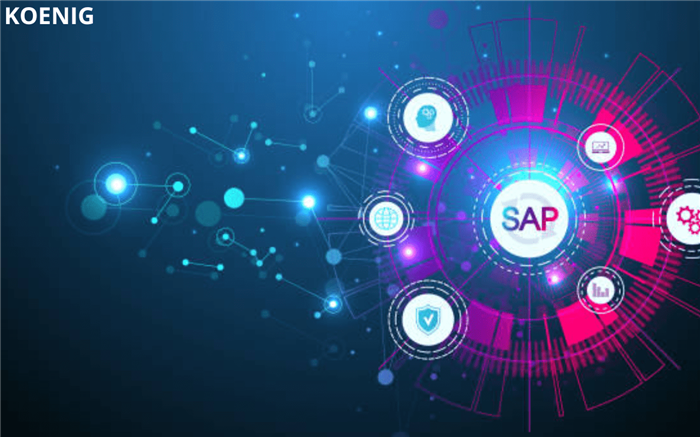 SAP stands for Device Software and Data Processing Products. By implication, SAP is also the description of the ERP (Enterprise Resource Planning) program and perhaps even the organization's label. SAP PM is a new upcoming trend in the market with each passing time, lots and lots of companies are applying to their business. This has created many job vacancies in the field of SAP PM where interested candidates could apply.
In this blog, we have given an insight as to what kind of questions a candidate could expect from companies while applying for the SAP PM job roles and what they can answer to it. However, these questions may vary depending on the various factors such as the company, job role, experience of the candidate, etc.
SAP PM Interview Questions with Answers
1. What do you understand by the term "SAP Plant Maintenance"?
The SAP Plant Maintenance application feature allows the company with a mechanism for all maintenance tasks to be undertaken out already. Both maintenance functions are connected, and thus, this framework is deeply intertwined with other modules – Production Planning, Inventory Control, and Sales and Delivery (SD).
2. Can you explain Breakdown Maintenance?
In SAP PM, there is a breakdown in some of the equipment that demands a reaction from the Repair service. The procedure for solving this state is known as Breakdown Maintenance.
3. Explain the usage of CATS.
CATS is nothing but a Cross-Application Timesheet feature, which is a technique used to monitor time and activities in Plant Maintenance. Staff should register their data and thereby minimize the administrative workload.
4. The service contract is assigned to which piece of equipment?
The contract for the service is given to the inventory. The equipment leader determines the material for the equipment. This mechanism is not anticipated to control equipment acquired from suppliers, where utility is offered instead of the operation.
5. Can you explain Equipment Master?
The Equipment Master refers to one of the master data components within the Operations & Maintenance environment, i.e., the SAP plant's repair module.
The "Equipment" business entity is a single, tangible thing to be handled unilaterally. It can be implemented in a technical guideline or portion of a technological system.
You can operate all facilities as equipment (e.g., manufacturing services, delivery utilities, research equipment, development resources/tools, dwellings, etc.).
6. List out the functions of the Equipment master.
In the SAP method, you can handle specific info from a maintenance context.
You may undertake independent maintenance tasks in each mechanical object on the framework. You may utilize this to keep a collection of all operational activities done on a technological component. If you wish to see the object data for an extended duration, you will use the same equipment master record.
7. What are the various Maintenance Planning types that can be incorporated in an organization?
Maintenance planning should be planned out as per the framework of the organization. You recognize the activities under maintenance planning according to the system and the technical structures you have specified. Its type is -
Centralized Maintenance Planning

Decentralize Maintenance Planning

Partially Centralized Maintenance Planning
ALSO Read: How to Start My Career as SAP FICO Consultant?
8. If there was a wrong master data entry for equipment, how would you resolve it?
To make corrections to the master log of equipment-There is a probability that data has been manipulated, or that you entered information incorrectly, and that you have to amend the master record.
9. Workplace safety depends on which factors, according to you?
Technical guidelines for the program

Company of the Maintenance Division

Task Category

Employee expertise and performance
10. The category of available location is determined by which functions?
Change records, status records, capital, material identification element, partner recognition, determining point level.
11. Distinguish between equipment being charged and not charged for service.
Explore equipment blends. Forms of group and services to accomplish the intended goals.
Conclusion
As SAP PM has created a significant buzz in the market, most people are opting for SAP PM roles. Above were few insights on what kind of questions are generally asked of the candidate who has applied for an SAP PM role in a company. The above questions and answers are not the only ones that are asked during an interview but is an overall idea of how and what kind of questions they may or may not ask to test you, depending on the company you wish to apply to.