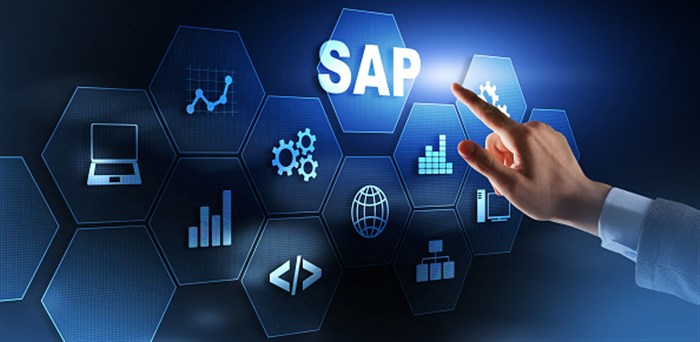 In recent times, SAP courses have gained massive appreciation among young students and IT professionals. A certification in this program provides a significant boost to one's career.
Table Of Contents
SAP Course Details

What is SAP Course?

Why is SAP Important to Companies?

What is SAP Certification?

Who can take up SAP Certification Training?

SAP Modules

SAP Course Eligibility and Validity Period

Popular SAP Course Duration and Fees

SAP Course Exam Fee

How SAP Brings about a Change in Career?

Advantages of SAP Certification in 2023
SAP Course Details
What is SAP Course?
Before learning what SAP certification is all about, it is important to know the software with which this technology works with Enterprise Resource Planning (ERP). ERP is the standard software used by majority of businesses to automate tasks. It was developed by a German-based software company.
There are different programs that can be associated with this software but SAP ERP is the most popular and widely used technology of them all. SAP stands for Systems, Applications and Products. The new technology makes it easier for businesses to automate tasks and IT professionals who have a valid certificate gain a major career boost, when they have proven knowledge in this field.
For those looking to know more about what is SAP certification course, duration , eligibility and fee structure, all the essential details are collated together for you to get an idea about this popular course.
SAP Modules

SAP Course Eligibility and Validity Period

SAP Certification Course Duration

SAP Course Exam Fee

How SAP Brings about a Change in Career?

Advantages of SAP Certification in 2023
Why is SAP Important to Companies?
The popularity of SAP originates from ERP, the software tool that helps companies handle human resource management, sales, customer relationship and inventory management with least investment while making data available to users worldwide through online and cloud based solutions.
In order to operate efficiently, SAP helps ERP integrate seamlessly with systems, applications and products which is the core aspect of every business. Because of its prominence, most IT companies and the entire business sector want to adopt it for cloud based resource management which in turn demands more trained professionals to come onboard to help them out in the process.
What is SAP Certification?
The SAP Certification program currently offers over 150 certifications making it a difficult choice for new entrants in the field. A professional should pick a course based on their company's requirement, long term goals and area of specialization. The certification is divided into three major groups,
Associate - For those who are new to SAP solutions, who know the basics through training courses and manuals.
Professional - Trained professionals who have in-depth knowledge about the technology, worked in it and would like to enhance their skills.
Specialist - For associate SAP certification holders, Specialist certifications help them focus on specific areas of business.
Associate and Professional SAP certification has no minimum criteria, skills or previous certification requirements whereas Specialist courses can be pursued only by those who have completed specific topics in an Associate program.
Who can take up SAP Certification Training?
Professionals who can take up SAP certification training include, but are not limited to:
IT analysts

IT managers

Network managers

Spend Management professionals

Project managers

SAP Specialists

Customer Experience executives

Information Analytics teams

Business analysts

ERP professionals

Supply Chain managers

SAP users

Data analysts

Software developers

Cloud architects

SAP consultants

Cloud consultants

Cloud developers

SAP vendors

Application Support Analysts

Business administrators

Human resources executives

CRM professionals

Aspiring professionals looking to start their career in SAP
You May Also Like: SAP PM Roles and Responsibilities
SAP Modules
ABAP and Basis are the two major modules in technical grade SAP training whereas functional grade is split into various major modules like,
Sales & Distribution (SD)

Human Resources Management (HRM)

Finance & Controlling (FICO)

Material Management (MM)

Customer Relation Management (CRM) and many more functional areas which can be chosen based on personal career choice, company's needs and various other criteria.
SAP Course Eligibility and Validity Period
All SAP certifications acquired are valid for a very long time as long as the product or software doesn't undergo significant changes. The company monitors certified programs regularly and will send a notification to certified professionals when one or more of their credentials become outdated.
In such a scenario, certification holders should reappear to take part in the Delta exams within six months of the announcement and get minimum scores. The setup ensures all SAP professionals stay updated with latest concepts and are skilled to continue doing what they already do.
Popular SAP Course Duration and Fees
So, are you ready to set goals in your calendar? Choose SAP, take up the virtual counselling, learn SAP, get certified in 6-10 weeks based on your learning capabilities and the course you have chosen. Launch your global career after successful completion of the SAP certification and start applying for jobs right away.
While both full time and online courses have the same impact, the institution's credibility, accreditation and the choice of module defines the value of the SAP certification acquired.
SAP Course Exam Fee
SAP certification costs around Rs. 40,000 in India and it will be different from country to country. This cost does not include training costs. If you include training cost too then overall package may go up to Rs. 3 lacs based on the certification course, you opt for.
The quality of education offered by us, flexibility to complete the course and skills delivered attracts thousands of IT professionals worldwide to get their technical or functional certificate eventually.
Also Read: How to Start My Career as SAP FICO Consultant?
How SAP Brings about a Change in Career?
SAP certification is a program of choice for majority of IT professionals because it is required by almost every business across the globe, in every major industry. SAP certified individuals get better job offers, career growth and significance because of their knowledge to have SAP ERP to automate customer relations management, simplify finance management and so on.
With SAP products becoming predominantly used in the IT industry, almost every individual be it a business analyst, IT administrator, developer or team leader, every type of professional can boost their career when they obtain certification from a reputed institution. Additionally, the certification acquired can also lead to supporting job roles such as a consultant, trainer or to provide SAP ERP related solutions to customers.
The range of modules available within the program ensures there is something for everyone, so that be it an IT professional or a person who has recently completed a postgraduate degree can pick their choice to specialize in that particular module.
Advantages of SAP Certification in 2023
Any auxiliary skill is always beneficial for your career. It gives you a push to climb up on your career ladder and if it an SAP certification then the push that you will get is of high intensity as compared to any other course.
Famed as one of the handiest, pliant and resilient business software solutions, SAO or System, Application & Products in Data Processing is changing the face of business since its launch in 1972. Before taking the topic of its advantage forward, let's gauge ourselves little over the significance of SAP certification.