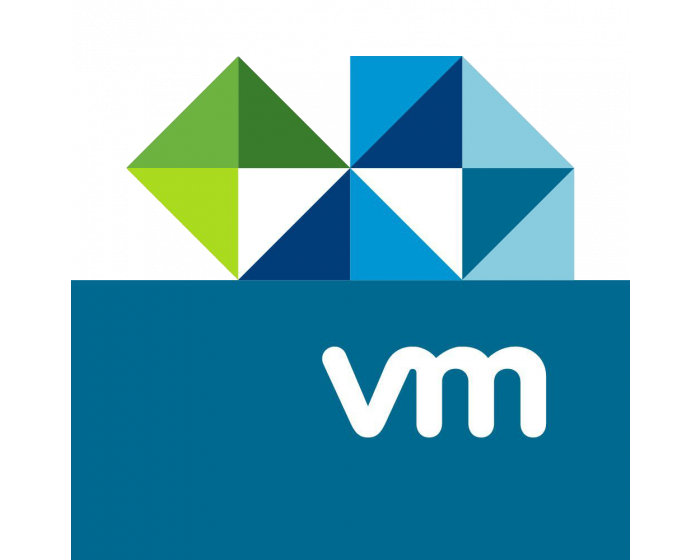 The new vSphere 7 caters to the requirements of modern businesses with sophisticated cloud solutions. VMware has already earned its place as one of the top cloud services providers, which has opened up job opportunities. Various leading enterprises have been implementing VMware solutions. This calls for the professionals to get themselves trained in these solutions as well.
What is vSphere?
VMware has named its server virtualization product as vSphere. In the past, it was known as VMware Infrastructure. It comes with various features, such as vCenter Server, VMware ESXi, VMware Virtual SMP, etc. The latest version of vSphere also comes with native support for Kubernetes, which means that the users can run virtual machines and containers on the same server. Such a comprehensive cloud solution is attractive to businesses across various sectors.
How to get ready for vSphere 7?
One of the advantages of learning vSphere is that individuals from any knowledge base can undergo training. The new VMware courses help candidates to learn to use the latest tools and technologies in vSphere. Seven of the top courses that you might go for include:
1. VMware vSphere: Install, Configure, Manage [V7] Training
This is an excellent course for beginners and would help prepare you to learn the more advanced courses. It offers practical training in the introduction, design, and overseeing of vSphere. Upon completing this course, you would be able to direct vSphere foundations for organizations of various scales. The course would also prepare you for exam 2V0-21.20. The item alignment of this course is:
VMware vCenter Server 7.0
VMware ESXi 7.0
The course is offered by Koenig, one of the leading institutions in this field.
2. VMware vSphere with Tanzu: Deploy and Manage
This 3-day course from Koenig would teach you to deploy and manage VMware vSphere with Kubernetes seamlessly. The course consists of interactive lectures as well as practical lab-based sessions. Upon completion, the candidates would gain competence in:
Carry out the deployment of Tanzu Kubernetes Grid clusters
Monitor and troubleshoot vSphere with Kubernetes using CLI commands and logs
Run container applications on Tanzu Kubernetes Grid clusters
Perform the creation and management of vSphere with Kubernetes namespaces
Deploy vSphere with Kubernetes
These are only a part of the skillset that you would develop after taking up this course. Together, all these skills would prove to be very valuable in your career.
3. VMware vSphere: What's new
VMware recently launched vSphere 7, along with VMware Cloud Foundation 4 and VMware Tanzu portfolio. VMware vSphere: What's new course would help you upgrade your skills and bring them to par with the latest technologies. The knowledge of the new features would enable the candidates to implement and configure vSphere 7 with ease.
Apart from regular lectures, the course also includes practical exercises in the lab and real-world use-case deployment scenarios. Thus, you would gain hands-on experience on the new enhancements and would be able to adapt to the technological evolution quickly.
4. VMware vSphere: Optimize and Scale
If you plan to seek career opportunities to build virtual infrastructures using VMware, this course may prove helpful. You would learn to configure highly available and scalable infrastructure and maintain it.
The deep understanding of vSphere that you would gain from this course would indeed be of great help too. You would be able to use the vSphere seven enhancements to your advantage and build solid foundations for infrastructures.
5. VMware vSphere: Fast Track
This course is rather suitable for candidates who aim to gain skills in VMware very quickly. As the name suggests, it is a fast-tracked course. It provides the candidates with all the necessary training from the introductory phase to the more advanced areas.
This intensive course requires five days to complete and provides the candidates with training in the configuration, installation, and management of vSphere 7. You would, therefore, be able to administer the VMware vSphere infrastructure for organizations of various scales.
6. VMware vSphere: Troubleshooting
Troubleshooting plays a vital role for professionals who manage such cloud infrastructures. This is a practical course that would provide you with all the necessary troubleshooting knowledge and skills in VMware. You would be able to use various tools, including log files, VMware vSphere® Client™, and the command-line interface.
Also Read: VMware Certifications Career Roadmap 2022 and Beyond
7. VMware vSphere: Design
To design an infrastructure, you would need specific pre-requisite skills, and this is where this course would prove helpful. You would learn about the various design alternatives, which, in turn, would enable you to make better decisions while designing an infrastructure. The infrastructures would come with excellent manageability, recoverability availability, security, and performance.
ALSO READ: Top VMware Interview Questions and Answers 2022 - 2023
All of these courses are significantly effective in training a professional in vSphere. You would have to pick a VMware crash course or a collection of courses based on the skills you wish to develop.