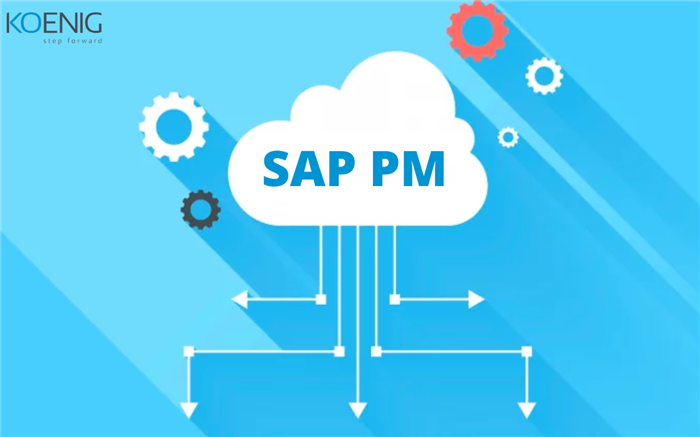 SAP stands for Device Software and Data Processing Products. By implication, SAP is also the description of the ERP (Enterprise Resource Planning) program and perhaps even the label of the organization. SAP Software is a European multinational corporation incorporated in 1972 by Wellenreuther, Hopp, Hector, Plattner, and Tschira. They construct software systems for monitoring company procedures and public engagement.
Through unified data processing, SAP software enables diverse organizational functions with a cohesive perspective of rationality. This encourages companies to effectively control dynamic business operations by rendering it convenient for employees in various divisions to seek real relevant data. As a result, companies can boost workflows, boost operating performance, maximize performance, increase customer service – and subsequently expand profitability.
What is Plant Maintenance?
Plant maintenance is identified as a group of actions mandated to ensure that machines, equipment, and equipment types are sustained in proper functional practices to eliminate operation blockage and disruption. Plant maintenance is a class of component that presents an operational mechanism that addresses an infrastructure program's functional interests. This module encompasses all product lines, including all areas of plant or machine servicing in decent running circumstances, to minimize manufacturing interruption and delay. Availability to operational development seems to have become an integral feature of that as well.
What is SAP Plant Maintenance?
SAP Plant Maintenance (PM) is a segment of the SAP ERP Central Component (ECC) that delivers guidance to industries to manage machines and systems. SAP Plant Management helps to implement assessments, corrections, and maintenance operations. The SAP Plant Maintenance Component can also report SAP issues, manage inventory and worker schedules, and track rates. If necessary, SAP Plant Management can also handle automated adjustments and maintenance requirements.
The SAP Plant Maintenance (SAP PM) application segment enables an organization with a mechanism for all maintenance operations to be undertaken. Both maintenance tasks are closely intertwined, and thus this component is tightly integrated with other modules-Production Planning, Inventory Management, Sales, and Distribution. Utilizing SAP PM, you can execute automated improvements and make maintenance demands smoother for your business. It helps you report concerns in the SAP system, coordinate material and equipment operations, and monitor and address changes. You can recognize, track, resolve challenges, and mitigate corporate asset management for any essential capital in a company.
Also Read: - Benefits of SAP PM
Objectives
Plant maintenance guarantees that all machinery is sustained in optimized conditions – without intervention. Persistent guidance often secures the plant machinery is still accessible for usage by mitigating unplanned output outages from an unrecognized area. The expenses of substantial incompetence in your plant can be enormous. Plant management thus aims to avoid the collapse of machinery and a shortage of production. More accurately, thorough plant maintenance secures relief for all staff members.
Components
SAP Plant maintenance consists of majorly three components, which are mentioned below-
Inspection- Here, we inspect every machine and equipment and record its actual condition.

Maintenance ensures that the said machines and equipment are maintained during regular intervals to keep them smooth and running.

Repair- This ensures that the machine or equipment is replaced or repaired without causing any production blockage.
Activities
SAP Factory Management attempts to implement assessments, enhancements, and protective processes. The SAP Plant Management Module can also recognize challenges with SAP, coordinate inventory and labor processes, and track costs. If necessary, SAP Plant Management can also maintain programmed repairs and maintenance solicitations.
Implementation of Different Components
in sap pm, you can incorporate other components such as inventory control, production planning, personal management, sales, and delivery. these modules are used to keep up-to-date data as needed in plant maintenance and are operated automatically to maintain up-to-date infor mation into the system.
Below are the few components that can be incorporated with plant maintenance-
Materials Procurement

Control of workforce

Organizing of manufacturing

Sales and Distribution
Also Read: Life Cycle of SAP PM
Conclusion
SAP PM has eased the procedures for managing machines or systems in a company without minimal human interference. It could be considered as a boon towards the company and its staff. Coordination with labor and inventory, implementing assessments, keeping track of the costs, and repair and maintenance are some activities that are upheld by the SAP PM. Companies can even implement various components as they require into SAP PM.