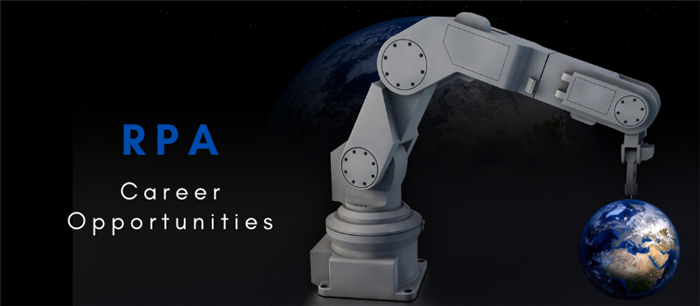 Robots can turn into subjects with lots of rights and duties, putting them right to an important place in our surroundings/work, automating and getting increasingly human functions, operations, and tasks every year. And entirely programmable and artificially made people can also be foreseeable future. Nevertheless, the question of legal, moral, and ethical norms for governing these relationships develops if there are new artificial topics with whom we can act or already act.
Robotic Process Automation (RPA) has created a massive buzz in the market and has led to various career opportunities. Rapidly yet subtly, it is a growing trend that is sure shot will change the face of automation in the near future. Considering the pandemic, RPA is proven to be a boon to so many businesses, and due to this, there has been a tremendous rise in the demand for people with RPA skillsets. Any individual who is interested in the combination of science and technology,
RPA
is meant for you! The age of digital transformation and the Fourth Industrial Revolution is upon us, and with this, the possibilities for studies are also becoming tech-savvy. In addition to the conventional degree in engineering, new courses are now also in practice. In such a scenario, robotics can prove to be the best course to grow in terms of salary and career path.
If you talk about studying robotics, it is mechanical engineering, electrical engineering, and computer science in these engineering branches, robot design, construction, power supply, information processing, and software work. Students are trained in Artificial Intelligence, Computer-Aided Manufacturing, Computers, Integrated Manufacturing Systems, Computer Geometry, Robot Motion Planning, Digital Electronics, and Micro Processing in this field. Given the current scenario, it would be beneficial for all if we start working with the robots. And they are accepting this kind of work atmosphere to be the new norm in the near future. Robots are used to perform heavy tasks for the company with a minimal human dependency that helps to improve productivity and avoid costly errors.
What Career Opportunities Does RPA Offer?
RPA offers job opportunities to candidates in some well-known companies. The top can be NASA, some private industries, automobile sectors, and much more. If a candidate excels in this field, they may expect their salary from USD 50,000 to 165,000 per annum in the US.
Robotic Process Automation has created a lot of buzz in the market. Many major well-known companies, primarily in the US and Europe) have mostly made investments specifically in technologies with the assistance of RPA Service Providers (
Blue Prism
,
UI Path
,
Automation Everywhere
, to name a few).
Other well-known organizations such as Cognizant, TCS, Infosys, Accenture, and many more have implemented RPA for boosting industrialization globally.
In the last 2-3 years, RPA has increasingly shown outstanding growth in the market, which has hence resulted in a shortage in the market.
If you have 1–2 years of RPA experience in any role, there have been plenty of prospects available in the current job market where you can apply for a good salary and profile. And if you can top up your RPA job with an industry-recognized
RPA certification training
, then nothing like it. As the RPA domain will see a significant rise in the next 2–3 years before it hits its peak, and then you will need to upgrade to Cognitive Technology to further extend your career.
RPA Job Roles In Demand
Below are the various RPA job roles that are in great demand globally-
RPA Developer
RPA Engineer
RPA Technical Lead
RPA Solutions Senior Developer
RPA Consultant
RPA Administrator
RPA Business Analyst
RPA Data Analyst
RPA Project Manager
RPA Process Architect
RPA Tester
RPA Support
There has been a great demand for RPA Developers in the past since 2016 to 2018 and the same would continue in the future as well. Let's check out the job opportunities for
RPA job roles
worldwide.
The salary of RPA job roles globally depends on below mentioned criteria that include:
Job role in a company
What company they are working for
Geographical location
Robotic Process Automation (RPA) Salary in India
| | |
| --- | --- |
| Developer | ₹5,63,600+/yr |
| Junior Developer | ₹4,44,400+/yr |
| Business Process Analyst | ₹7,31,700+/yr |
| Senior Developer | ₹9,01,300 +/yr |
| Lead Developer | ₹10,80,600 +/yr |
Robotic Process Automation (RPA) Salary in USA
| | |
| --- | --- |
| Developer | $97,631/yr |
| Junior Developer | $61,024/yr |
| Business Process Analyst | $73,380/yr |
| Senior Developer | $108,325/yr |
| Lead Developer | $130,447/yr |
RPA Developer Salary: Based on Companies
| | |
| --- | --- |
| COMPANY | SALARY PER ANNUM |
| UiPath | $71,047 |
| Accenture | $97,631 |
| Zymergen | $50,290 |
| Automation Anywhere | $57,182 |
| Ernst and Young | $97,631 |
Conclusion:-
Various RPA job roles currently have great demand across different industry sectors globally. Mostly the job role of RPA Developer is one of the upcoming and in-demand positions which yields an excellent salary. With RPA certification training gaining momentum with both professionals and enterprises, it is critical for one to be part of a formal training program for the same. Professionals with industry-acknowledged RPA certification credentials will have a better chance to stay relevant and future proof their careers in a complex and uncertain business landscape.