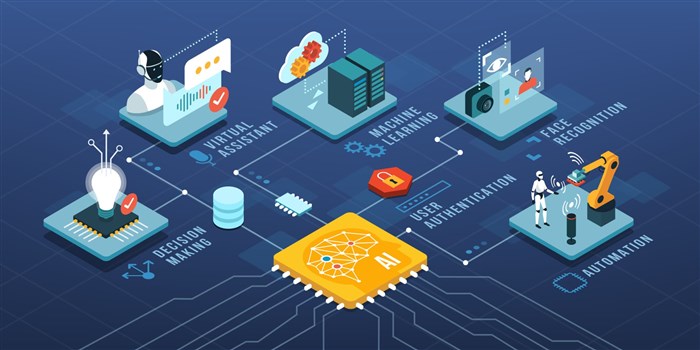 Most of us see people working in the IT sector as someone who can help us if our laptop is not working properly. And so all we understand about IT is that it has something to do with computers and other digital devices. But IT is more than that. It is a lucrative field with countless growth opportunities.
Here's more about information technology and how you can build a career in it.
What is information technology?
Leavitt and Whisler used the term 'information technology' to include three things:
Techniques for processing
Simulating higher-order thinking through a computer program
Applying statistical and mathematical methods to decision making
Nowadays, Information technology can be described as using computer systems and digital devices to create, store, retrieve, access, secure, exchange, and manipulate information. The term covers both computer technology and telecommunications. IT is used everywhere. From small businesses and local operations to large corporations with dedicated IT departments, information technology is crucial for the smooth functioning of business operations.
IT teams are responsible for three primary fields:
IT operations: This covers the daily work of the IT department, such as monitoring and troubleshooting different systems and applications and optimizing their performance.
IT governance: Governance is about checking and ensuring that IT systems are running smoothly and fully aligned with the needs and goals of the organization. It also includes ensuring the security of servers and infrastructure.
Hardware and infrastructure: This covers the maintenance of equipment and devices in the IT sector.
Types of information technology
Information technology is a broad term and has several different fields. Some of the fields under IT include:
Analytics
Infrastructure
Internet of Things
Cybersecurity
Communications
Robotics
Networks
Maintenance and repair
Machine Learning
Artificial Intelligence
Related: Future of Robotic Process Automation (RPA) 2023 and Beyond
Importance of information technology
IT is an inseparable part of organizations. Without competent IT departments, the daily functioning and operations of a business are impossible. And not only businesses, but our personal lives also need IT. Whether professionally or personally, we are all connected by networks and computers, and IT people are needed to maintain both of them.
Some of the ways how information technology has made our life easier are:
Access to systems from anywhere in the world and at any time. Working from home was possible only because of the advancement in IT systems.
Modern ways of teaching and learning are only possible because of sophisticated information technology systems.
Virtual appointments with doctors and counselors around the world.
The growth of eCommerce happened solely because of good IT. Sellers can sell their products/services across the world without any problems.
Faster and more convenient communication using phone calls, video calls, emails, etc are enabled by IT.
News takes minutes to travel, and unlimited access to entertainment and media channels.
These are just a few examples of how IT has made our personal lives easier. In the business world, IT enables organizations to stay competitive by analyzing unstructured data and using them to provide important insights. Most organizations have stopped storing their massive amount of data and working on local servers and shifted to the cloud. Cloud services are convenient, inexpensive, and come with a plethora of benefits that help businesses smoothen their functioning. Employees working in an Indian branch of an MNC can communicate and work with the US branch of the company because of IT infrastructure.
Types of jobs in the IT sector
As mentioned before, the IT industry is a lucrative industry with ample opportunities to grow. It has multiple branches and sectors and you can choose to specialize in whichever one appeals to you the most.
Some of the roles you can do in the IT sector are:
Specialists deal with software and computer issues or hardware troubles, i.e., computer support specialists.
If you are interested in the network side of the industry, you can be a network system administrator.
Cybersecurity excerpts and information security analysts ensure the security of an organization's IT resources.
You can invent smart business solutions as a computer system analyst.
Based on different parts of IT, you can do the following jobs:
Data protection and cybersecurity
Cybersecurity specialist
Cybersecurity analyst
Forensic analyst
Threat hunter
Ethical hacker
Malware analyst
Related: How to Become a Cyber Security Engineer?
Software-based jobs
Software engineer
Programmer
Web developer
Mobile application developer
Hardware-based jobs
Cloud architect or engineer
Hardware manufacturer
Computer technician
Help desk technician
IT jobs
Chief Data Officer
Chief Technology Officer
IT manager
IT director
Is IT a good career?
CompTIA's Cyberstates 2020 report found that in 2020, 12.1 million technology-based jobs were generated. And the growth will not stop here. According to the report, the projected net tech employment in the US in 2022 would be 8.9 million.
With advancements in technology, the jobs in the sector will continue to grow. Many IT jobs have more than average salaries, making it a profitable career. Entering the IT sector gives you the option to enter any vertical you want to be a part of. You can be a data analyst, a cloud engineer, a cybersecurity expert, or a programmer. The opportunities are endless.
Is IT the right fit for you?
The IT sector has incredible growth potential and more than-average salaries. But it is not for everyone. If you are confused about whether you should choose this field or not, check whether you have these qualities in you.
Willingness to learn
Every day brings new advancements in technology. Information technology is a field where learning will never stop. If you stop learning, you will quickly become obsolete. Therefore, if you have a desire and willingness to learn, choose this industry.
Problem-solving ability
Timing and problem-solving ability are essential for IT experts. Any system disturbance or software disruption can stop the workflow of the business. IT experts should have excellent problem-solving abilities. They should be able to quickly and accurately resolve the issues.
Ability to handle failure
Experimentation is the heart of technological inventions. And experiments often fail. Constantly changing and improving your project or maybe beginning the entire thing from scratch is an inevitable part of an IT professional's life. So, you should have the ability to bounce back from any setbacks to be successful in this field.
Team spirit
IT professionals have to communicate with multiple people during their work and work in teams. You should have an excellent ability to communicate and collaborate with different people to truly thrive in the sector.
How to get started in Information Technology?
if you feel you have all the qualities an it professional needs, you can enter the field by getting the necessary education. you can follow a traditional path - getting a bachelor's, then a master's degree in a specific field and starting an entry-level position. if that is not possible or you are switching your career and have no wish to go back to college, you can always choose a non-traditional path. the thing with it is that you need the right qualities and the right skills to succeed. so you can also choose to get certifications in your chosen field. there are many certifications available in the market. companies like comptia, sas, microsoft, cism , and aws, all offer several certifications in different it verticals. most of these certifications do not require you to have any formal education or work experience in the it sector.
Best IT industry certifications
The best IT industry certifications change as per your needs and level.
If you are a beginner, you will find the following certifications beneficial:
CompTIA A+: This is a foundational course that covers technical support, hardware, security, networking, and different operating systems.
CompTIA IT Fundamentals: This one teaches the most basic skills and knowledge related to IT. You can do this course before CompTIA A+.
Microsoft Technology Professional: MTA covers topics, such as database, networking, cybersecurity, Windows Server Administration, web development, etc.
After entry-level certifications, you can move to mid-level certifications. Some of the options include:
CySA+, CompTIA PenTest+, and CASP+: These three courses are perfect for people who want to learn intermediate or advanced IT skills.
MCSE and MCSD: Provided by Microsoft, these certifications validate your ability to use Windows products and give you various specializations.
You can also choose certifications as per the field you want to work in.
for networking: you can take cisco certified network associate (ccna ) or cisco certified network professional ( ccnp ), depending on your level of experience and knowledge.
for it security: certified information systems auditor (cisa), certified information security manager (cism), cybersecurity nexus (csx-p), and certified in risk and information systems control (crisc) are some of the certifications you can take.
For cloud computing: CompTIA+ cloud+, VCP-CMA, Salesforce certified development lifecycle and deployment, and AWS-certified solutions architect are some of the certifications.
IT is changing the way we work and live every day. And the demand for IT professionals is increasing day by day. There's no better time than to choose IT as your career. The above certifications can help you begin your IT journey or even help you advance in your career as an IT professional.