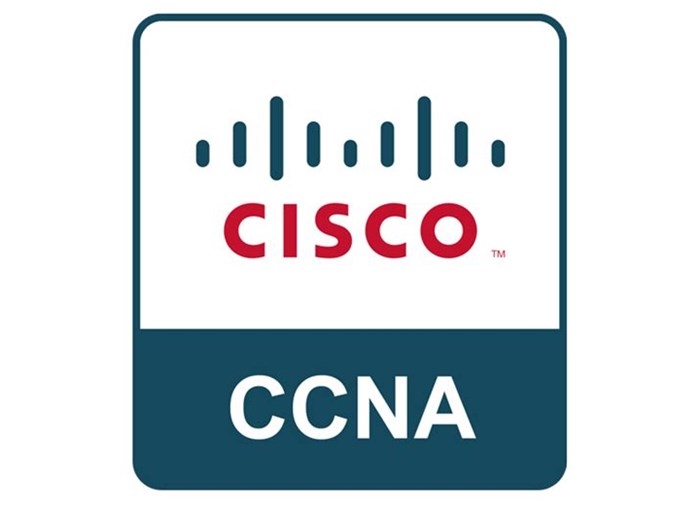 In 2020, Cisco made significant changes to its IT certification program, particularly its CCNA program. Earlier, there were multiple individual certifications that candidates had to take up. Presently, one CCNA certification ties together various specialities such as cloud computing and IT security.
Let's look at what you get with this certification.
Cisco CCNA Certification:
Earlier, candidates had to pick one certification path from the following options:
CCNA Cloud
CCNA Collaboration
CCNA Data Center
CCNA Industrial
CCNA Service Provider
CCNA Wireless
Most of these certifications required qualifying two certification exams or more. If any of these certifications underwent upgrades while preparing for the examination, switching paths or starting over wasn't always easy.
Having one CCNA certification makes it easy to get all these fundamental domains covered. Plus, since you need to choose a specialisation later anyway, this lays the groundwork for you.
How Tough is the New CCNA Certification?
In short, the new version of the CCNA certification exam and curriculum is more challenging than its predecessor.
The curriculum and testing fields changes require candidates to have a broader conceptual knowledge base. Earlier, you could start with the now-retired CCENT certification and switch to the Routing and Switching certification.
However, none of these options is available anymore, which means the difficulty of earning new credentials goes higher already.
With today's new version of the CCNA, you don't miss any focus areas. The specialist certifications have replaced them. That said, the number of networking fundamentals have increased significantly. It mandates a better understanding of the study material and a more comprehensive view. The old version also covered the basic concepts, but this version dives deeper. Therefore, the challenges have grown significantly in the new CCNA certification.
The current CCNA certification covers all the network fundamentals required today from start to finish. Automation and programmability can be especially challenging for professionals who are new to networking. Automation and DevOps are becoming the norm in the IT industry, but mixing networking certifications with programming is increasingly common today. These bring in a new difficulty level for exam takers who may understand basic networking but not yet understand automation.
Also Read: A Road-map to the New CCNA Certification Path
Understanding the 200-301 CCNA Certification:
As stated before, previous CCNA certifications required candidates to take multiple exams. You need to clear only one exam in the new version: the 200-301 CCNA certification exam.
Technically, there are no prerequisites for the CCNA certification by Cisco. However, Cisco recommends the following:
At least one year of experience administering and implementing Cisco solutions
Basic IP address knowledge
Understanding networking fundamentals
It might seem easy enough to give the exam without giving preparation much thought. But if you are doing it, you might as well do it right. There is an application fee attached to every exam attempt, so it might as well be worth it.
The 200-301 certification exam lasts for 2 hours and covers various topics. You will have to understand multiple fundamental concepts of the IT industry that you will require in your career. Automation, security and programmability are among the top domains that must be covered. Other topics that you should cover are:
- IP connectivity
- IP services
- Network access
- Network fundamentals
- Security fundamentals
- Programmability and automation
The 200-301 exam consolidates all the skills needed at the associate level. Having this credential to your name validates your skills and understanding of the networking skills required today. The CCNA certification is valid for up to three years, after which you must apply for recertification.
Which Certification Should You Take First - CCNA or Network+?
So far, we have outlined the concepts covered within the CCNA certification exam curriculum. However, it would help if you also looked at whether you need to take any prior certifications.
Certified professionals testify that having both the Network+ and CCNA certifications earns a good reputation with employers. They value and recognise both certifications, but the CCNA certification must be completed first to cover the fundamental concepts required. Professionals generally tend to complete both certifications as they have great value combined. There are two ways you can go about it.
- Complete the CCNA certification first, get the experience you require and then pursue the CompTIA Network+ certification.
- Complete the Network+ certification first. Once you have it, you are better equipped to clear the CCNA certification exam on your first attempt.
Every certification comes at a cost. Not only monetary, but you also must put in dedicated time and effort to train effectively for your credential.
Cisco CCNA Certification vs CompTIA Security+ Certification:
The comparison between the Security+ and CCNA certifications is not standard. However, both these certifications are quite often mentioned together. Both of them cover very different topics and meet different goals.
The Security+ certification has been created to certify that candidates understand the fundamental concepts of network security and allows them to enter new roles that deal with security as a whole. The Cisco CCNA certification is different from this. It was created to prove that certified candidates are prepared for entry-level networking jobs that use Cisco equipment and solutions.
Both of these exams are at the entry-level in terms of complexity but aim at different end goals. Even the content and delivery of these exams are different. The CCNA certification focuses on practicality, while the Security+ credential is more conceptual or theoretical.
So what does this mean? Is the CCNA certification more complex than the Security+ certification? Both of these credentials are in no way easy and are among the top entry-level credentials today. But most people have reported that the Security+ curriculum is more complicated than the CCNA curriculum. Thus, if you are new to the industry or just starting, the CCNA certification is the best option for you. Having sufficient hands-on experience will make the CCNA credential easier for you.
Which One Should You Take First: Security+ or CCNA?
Many applicants and aspirants plan to head into a role with cybersecurity as fast as possible. They are typically looking at working on government contracts or similar projects. Most recruiters value a Security+ certification and treat it as the gateway certification for the field of cybersecurity. However, with a CCNA certification, you have a stronger fundamental understanding of several IT concepts, including cybersecurity.
Additional Read: Cisco Certification Guide: Overview and Career Paths
CCNA Certification Training Course by Koenig:
The Cisco Certified Network Associate or CCNA certification program is among the leading associate-level certifications in the IT industry today. Most IT organisations today use Cisco solutions and products to meet their IT infrastructure and networking needs. Therefore, IT professionals need to get the required expertise. The CCNA certification is the right way to start.
The CCNA certification has been designed keeping in mind a certain section of professionals with a particular background. Aspirants taking CCNA certification training will benefit if they belong to the following roles and experiences:
- Network engineer
- IT technician
- Aspiring IT professional
- A professional who wants a deeper understanding of Cisco services and products
- Aspiring CCNA certification holders
Give your career a fresh boost and enrol in a CCNA certification course today.