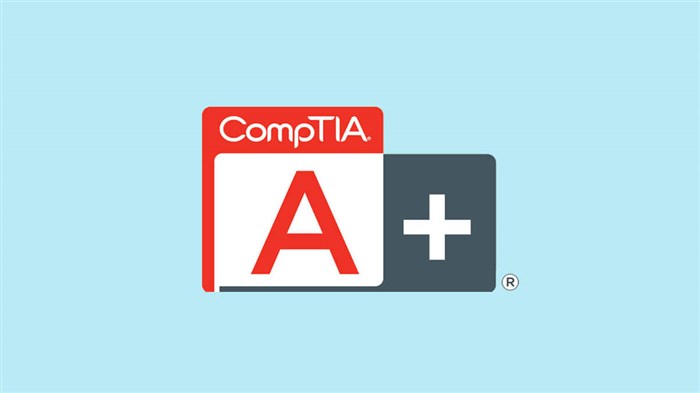 The IT industry is home to some of the highest-paying and most competitive job roles in the world. Everyone wants to join this world, but most candidates struggle with the first step. Deciding on the appropriate roadmap and skills, you should develop to enter the industry can be challenging. Hence, this is why the CompTIA A+ credential is so essential today.
CompTIA A+ is an entry-level certification that global organizations both value and uphold. A certified CompTIA A+ professional receives has the training to handle even the most prominent challenges seamlessly. These technical issues include installing, networking, troubleshooting, preventive maintenance, and security. This professional is also skilled in solving technical support and end-point management issues.
Are you looking to launch an IT career in 2022? Get started the right way with this article.
What is CompTIA?
For understanding what CompTIA A+ certification is, we must learn about CompTIA. The Computing Technology Industry Association, shortened to CompTIA, is the world's leading vendor-neutral IT certification provider. Over 2 million CompTIA certifications have been issued to date globally. CompTIA aims to help IT professionals take control of a world that is increasingly and almost entirely digitally connected.
CompTIA has put out certification and training exams for networking, computing support, open-source development, security, mobility, and cloud for over two decades. Regular assessment by teams and experts at CompTIA ensures the certifications and exams that CompTIA issues are updated and address today's challenges and IT requirements.
CompTIA A+ Certification
What is CompTIA A+ certification? Professionals and candidates can earn a CompTIA A+ credential by passing two certification exams. These exams prove they have the skills required for an entry-level job in the IT industry. These exams are:
- 220-1001
- 220-1002
The A+ credential is not solely focused on repairing a system. Certified professionals receive training in troubleshooting a range of problems, from operating systems to networking to security to mobile devices.
Most IT certifications cover a single domain only. CompTIA A+ certification encompasses a broader spectrum of skills and knowledge that IT technicians need to develop, making the credential highly relevant to multiple job roles.
Which Professionals Should Apply for the A+ Credential?
The CompTIA A+ credential is designed for professionals with 9-12 months of work experience or practical experience who wish to elevate their career in the IT industry. This certification prepares you for the following job roles:
● Service desk analyst
● Field service technician
● End-user computing technician
● Associate network engineer
● Data support technician
● Help desk technician
● System support specialist
● Desktop support administrator
● Help desk tech
● Technical support specialist
How Much Will You Earn with a CompTIA A+ Credential?
A+ prepares you for a host of careers, as you have seen above. Take a look at some of the leading CompTIA A+ roles and the average salaries you can earn:
- Field service technician: $46,000 per annum
- Support specialist: $54,500 per annum
- Help desk support (tier 2): $45,000 per annum
- Desktop support analyst: $60,000 per annum
What Should You Prepare for Before the A+ Exams?
This vendor-neutral certification measures performance and helps candidates connect with the essentials required to handle their jobs without being limited to a particular device. Trained A+ professionals need to have several skills, including:
- Configuring, installing, and upgrading operating systems like Apple OS X, Windows, Android, Windows Mobile, and Linux
- Installing and imaging virtual machines
- Setting up and troubleshooting peripheral devices
- Assembling and disassembling system hardware
- Setting up and supporting basic small office and home networks
- Implementing cybersecurity controls that are right for tech support and helpdesk roles
- Troubleshooting and supporting end-user data and app access
The domains covered in the CompTIA A+ certification exam are:
- Hardware: Identifying, using, and connecting devices and hardware components
- Networking: Explaining the different network and connection types. This includes TCP/IP (transmission control protocol/ internet protocol, SOHO (small office/ home office), and Wi-Fi
- Mobile devices: Installing and configuring laptops and mobile devices
- Network and Hardware Troubleshooting: Troubleshooting devices for network issues
- Security: Identifying and protecting devices and networks against security threats and vulnerabilities
- Windows Operating System: Installing and supporting Windows OS, which includes client support and command line support
- Other OS Technologies: Understanding Linux, Mac OS, and different mobile operating systems
- Software Troubleshooting: Troubleshooting mobile device and PC problems like app security support
- Operational Procedures: Following the best industry practices for environmental impact, safety, professionalism, and communication.
CompTIA A+ or CompTIA ITF+ (IT Fundamentals):
CompTIA currently provides two different certifications at the entry level. One is the CompTIA A+, and the other is the CompTIA ITF+ certification.
The A+ certification is recognized in the industry as a credential that tests your knowledge and skills for entry-level IT jobs. On the other hand, ITF+ is a credential created for professionals who want to explore if the IT industry is where they want to start a new chapter of their careers. Even non-technical professionals use ITF+ and apply for this certification if they are looking for a general induction into the field.
Which Certification Should You Choose?
There are different reasons for choosing either of these certifications. If you are not yet entirely sure if you want a job in the IT industry, an ITF+ credential is an excellent option to test your skills and aptitude. If you are ready for a commitment to the IT industry and want to move forward in this direction, there is no better certification than the CompTIA A+ certification.
Also Read: Reasons Why You Should Consider Getting a CompTIA A+ certification
Benefits of Choosing a CompTIA A+ Certification:
Unlock New Higher-paying Opportunities:
In this technologically advancing world we live in, IT jobs and professions are among the highest-paying job roles in the world. There is also a high demand for these professionals as technologies advance, including the dependency on these.
But, getting a job in the industry is not easy. However, a CompTIA A+ certification is a reputed and recognized badge of trust for employers. By committing to your profession, gathering experience, and gaining additional certification, you can easily make a flourishing career for yourself with plenty of opportunities for higher income.
Taking a Step Towards a Work-life Balance:
Entering the IT industry with a CompTIA A+ certification gives you greater control of a work-life balance. It lets you move from a physically demanding, non-stimulating, and stressful career towards a field where you can see your contributions making an impact. Several IT industry careers have manageable or low-stress levels, ways of improving physical and mental health, give a sense of accomplishment, and provide opportunities to grow.
Designed by IT Experts:
The A+ certification has been created and regularly updated by experts of the IT industry across multiple domains. With a CompTIA A+ certification, you have proof that your skill set aligns with your employer's expectations from IT professionals today.
CompTIA A+ is a Big Achievement:
Clearing the A+ certification exams requires training and learning effort on the part of the candidate. This may vary based on your knowledge background, familiarity with computer software and hardware, and your aptitude for new learning. Preparing for and clearing both these certification exams takes several days or even weeks. CompTIA recommends preparing for at least 120 hours before taking the exam.
Give your career the boost it deserves and enroll in a CompTIA A+ certification training course today.