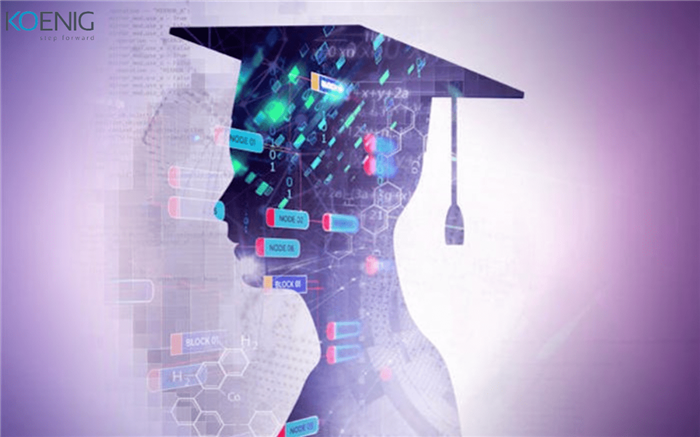 IT certifications refer to credentials offered by leading IT giants that validate a professional's skills in a particular field. Earning this credential mostly requires you to clear a written exam, either physically or online, demonstrating your capabilities in the domain.
The main reasons for choosing an IT certification are
Better professional skills and domain expertise
Higher remuneration in the organisation
Increased competency in today's dynamic market.
The top 9 IT certifications for beginners in the industry are listed below. Use them to jumpstart your career.
CCT - Cisco Certified Technician
CCNA - Cisco Certified Network Associate
ITF+ - CompTIA IT Fundamentals+
CompTIA Network+
PMI CAPM - Certified Associate in Project Management
MTA - Microsoft Technology Associate
Microsoft 365 Fundamentals
CCT - Cisco Certified Technician:
This certification validates a candidate's ability to restore, diagnose, replace and repair damaged Cisco system and networking devices at the customer's location site. The CCT certification branches into two paths that you can choose from - data center and routing and switching.
The CCT Data Center path includes maintenance and support for Cisco Unified Computing servers and systems. It has been designed for field support engineers who work with Cisco data center systems.
The CCT Routing and Switching path includes on-site maintenance and support of Cisco switches, routers and operational environments. It is targeted to on-site support staff and technicians working with Cisco Data Center solutions.
To train for either of these certifications, you can enroll in Koenig's self-paced courses. These courses cover the fundamentals of networking, Cisco switch and router models, IOS software operation modes and Cisco CLI (command line interface).
Cisco has offered several certifications under the umbrella of the CCNA certification in the past. Now, it has combined each of these certifications into one Cisco Certified Network Associate certification. This credential validates a candidate's expertise, skills and knowledge to work with network fundamentals, IP connectivity, network access, security fundamentals, automation and programmability and IP services. It has been designed to cover several different fundamental concepts and domains relevant to the newest technologies and software development job roles and skills. CCNA is a beginner-level credential that has been created to update candidates on the most recent version of IT fundamentals that can help launch their careers.
CompTIA ITF+ - CompTIA IT Fundamentals+:
This certification has been designed for IT professionals looking to start a career in IT or who wish to switch over from their existing career path. The certification exam for CompTIA ITF+ verifies your learnings and foundational knowledge of IT and allows you to see what you will feel like working in the domain. It encompasses all the fundamental skills of the IT domain which includes working with the features and functionalities of popular operating systems, setting up network security, identifying software applications, best practices and identifying common applications for software.
The CompTIA ITF+ certification exam includes infrastructure, networks, applications, software, IT terminology, IT concepts, security, software development and database basics. It is the right starting point for individuals who wish to continue along the CompTIA certification path but is not a prerequisite for any of them.
You May Also Like: itil-v3-vs-itil-v4
CompTIA A+:
This CompTIA credential is designed for help desk support, desktop support analysts, field service technicians and support specialists. If you are looking for a career in this field, the A+ certification is a great place to start which is highly regarded across the industry.
The A+ certification requires you to clear two exams. One exam covers networking technology, mobile devices, virtualisation, cloud computing and troubleshooting as well as mobile devices. The second exam covers installation and configuration of operating systems, security of expansion, troubleshooting software and procedures for operations. The credential validates your skills to solve problems by troubleshooting networks, mobile devices, security and operating systems. Its main focus is the validation of 9 key IT skills which are
Hardware systems
Software systems
Networking
Software troubleshooting
Hardware and network troubleshooting
Mobile devices
Virtualisation and cloud computing
Procedures for operations
Operating systems
CompTIA Network+
Network+ is a beginner-level certification that encompasses networking concepts, operations, security, troubleshooting and tools along with IT infrastructure. This credential has been designed for network field technicians, junior network administrators, InfoSec consultants, network field engineers and junior system engineers.
The industry recommends that you should have about 9 to 12 months of work experience and a CompTIA A+ certification before you give the Network+ exam. The Network+ certification exam tests your understanding of configuration, management and maintenance of network devices, implementation and designing of functional networks, network security and troubleshooting.
CompTIA Security+:
In any organisation today, understanding the basic concepts of security is mandatory. There is a high demand for security professionals and experts, so it will benefit you professionally to earn the Security+ credential at the beginner level. This certification is designed for system, security and network administrators, junior IT auditors and security consultants, engineers and specialists.
Earning the Security+ credential gives you expertise regarding attacks, vulnerabilities, threats, architecture, infrastructure design, risk management, cryptography, access management and security tools. It shows your potential employers that you are equipped with the skills and knowledge to configure and install systems that will keep apps, devices and networks secure and compliant with industrial laws.
Also Read: A Complete ITIL Certification Guide
Microsoft 365 Fundamentals:
This certification encompasses the basic concepts and fundamentals of every product and service within the Microsoft 365 suite. Earning this credential states that you are aware of all the options that Microsoft 365 offers as well as the benefits of using cloud services, SaaS models and the implementation of Microsoft 365 cloud services.
The certification exam for Microsoft 365 Fundamentals tests your understanding of cloud concepts, compliance, security, trust and privacy within Microsoft 365. It also validates your understanding of its pricing structures, services and products.
MTA - Microsoft Technology Associate:
This certification path comprises many entry-level certifications for beginners, covering IT topic fundamentals like JavaScript, HTML, HTML5, Python, mobility, CSS, operating systems, networking, security, development, databases and Window Server Administration.
All MTA certifications are targeted to beginners within the IT industry or those who are looking to switch careers within the IT industry. These certifications provide a strong start for professionals who wish to take up roles like IT auditors or security, systems or network administrators.
CAPM - Certified Associate in Project Management:
The Certified Associate in Project Management certification by the Project Management Institute is widely recognised as a beginner-level credential for project managers. You don't need to already be a project manager before applying for this credential, neither is project manager the only role you can apply for. There are several job roles both in the IT industry and outside it where project management capabilities are required for technical projects.
CAPM as a course has been designed to prepare IT professionals for a certification exam that will test your understanding of the fundamentals of project management as well as the skills that you will require for the role of a project manager.
Preparing for any IT certification for beginners requires solid training. If you already work in the IT industry, you can get hands-on training through your work. If you are new to the industry, you can enroll in an online self-paced certification exam that gives you expert guidance or lets you study on your own. Jumpstart your career with an IT certification and enroll in an online training course today.