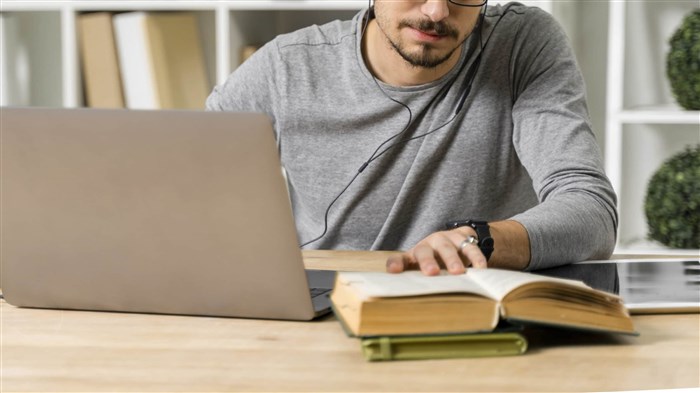 Cybersecurity as a domain is advancing rapidly. According to the 2020 IT Skills and Salary report by Global Knowledge, professionals in the US working in IT security or cybersecurity roles earn an average salary of $153,655 per annum. This is one of the highest salary averages for any domain and confirms the significance of the domain and professionals qualified to work in it.
The CompTIA Security+ certification is arguably the premier certification in the IT security sector. It is recognised globally as a leading certification for professionals new to the field. The Security+ credential validates a professional's technical skills and expertise in performing core functions of security. Additionally, Security+ is a vendor-neutral credential which makes it a perfect starting point for additional and more advanced cybersecurity certifications. Thus this certification empowers you to pursue a promising and future-proof career in the domain of cybersecurity.
The Security+ credential will teach you all the fundamental theoretical concepts. It prepares you as an IT professional to respond to and prepare for real-world security incidents. To guarantee the certification's validity, the CompTIA (Computing Technology Industry Association) developed this credential along with organisations that tackle real-world threats to IT security daily. Some of these organisations are prominent names like Netflix, General Dynamics, John Hopkins University and Target.
The Security+ credential is also a DoD-approved 8570 Baseline certification that complies with DoD 8140/8570 training requirements. This means this certification also benefits you greatly if you plan to or happen to work with the Department of Defence in the US.
Tips to Pass the CompTIA Security+ Certification Exam:
CompTIA Security+ Knowledge Background:
The Security+ certification is a fundamental IT security certification. However, CompTIA recommends that you should get the A+ certification and the Network+ credential before applying for the Security+ certification program. This will equip you with the practical technical expertise required to configure, manage and troubleshoot networks. It is also advised that you should have two years of work experience in the field of IT administration with a focus on security. However, this is not a mandatory requirement.
In short, to clear the Security+ certification exam, you need experience in performing several IT security roles. You should know how to identify threats, detect intrusions, conduct penetration testing and perform risk mitigation and risk management tasks.
Know Which Topics the Test Covers:
Before giving any IT certification exam, you must know beforehand what you should expect from the exam and understand the breakup of topics covered. This will help you confirm if this is indeed a certification that is going to benefit your career and if you should pursue it or choose a different program. It also tells you which topics you are good at, which areas require more work or refreshing and which domains you need to cover from scratch. You will also benefit from understanding the exam objectives, which you can find on the official website.
In the Security+ certification, these are the domains that you will cover in the given percentages:
Attacks, threats and vulnerabilities - 24%

Architecture and design - 21%

Implementation - 25%

Operations and incident response - 16%

Governance, risk and compliance - 14%
Increase the Efficiency of Your Exam Prep:
There are many tried and tested ways of increasing your chances of exam success. Here are a few small ones:
Prioritise your study content and domains. Simply mugging up things in the given order might not be the most effective strategy. Create a study plan, outline the domains that need to be prepared from scratch, the ones that need a little refreshing and those that just need revision. This serves to give you a roadmap against which you can check your prep progress using official study materials to help you prepare.

Join an online Security+ professional community. This means preparing with people with like-minded goals and career objectives. Joining a community is an effective method of staying motivated, getting answers for questions and sharing prep strategies. There are several Security+ forums online that enable you to share your experience and any issues you might face.

Take a Security+ boot camp online. This will help you stay updated on the exam topics, test policies and any changes that might have been added. These boot camps are 3-5 day highly-intensive sessions that focus on various exam topics through a range of study resources.
Tips for Exam Practice:
Take practice tests and review all the answers you may have missed: Attempting practice exams are a great way of figuring out which areas you need to brush up more than others. The CompTIA official website has a host of resources and practice tests that you can give. Another way of getting practice tests and other official study resources for free is by enrolling in a Security+ certification course on Koenig. This will also give you access to expert mentors and innovative labs to complement your preparation journey. The Security+ certification exam lasts for 90 minutes, in which you need to answer 90 questions. Make sure you time yourself so that you get an accurate picture of where you need to improve.

Don't use brain dumps: Ensure that you only use authorised practice tests for your preparation. Several brain dump platforms claim you will get real questions from actual exams. For best results, use only official resources that you will find on the CompTIA website or the Koenig resources you get access to.
Also Read: What Is the CompTIA Security+ (Plus) Certification? A Complete Guide
CompTIA Security+ Exam Strategies to Use:
Review exam policies in advance: One sure-shot way of increasing your chances of clearing the exam is knowing as much about the policies and rules of the exam as possible. If the exam day is approaching and your preparation is not up to the mark, you are allowed to reschedule the exam or even cancel it up to 24 hours prior to the exam. Exam candidates are not permitted to use laptops, smartwatches, phones or any electronic devices during any CompTIA certification exam.

Skip questions that you don't know how to answer: The Security+ exam is timed and you might not have time to answer all the questions. Don't waste a lot of time on questions that you are not confident about. Choose the 'flag for review' option on the exam and return to it after you have answered the other questions.

Read every question carefully: Pay attention to words mentioned in caps such as most, least, best etc. If there is more than one correct option, go with the answer that makes the most sense in the context of the capitalised letters.

Prepare for PBQs (performance-based questions): Answering PBQs requires candidates to perform tasks or solve problems within a real-world environment simulation. These usually take longer to solve than general questions and are much harder in terms of the difficulty level. They are positioned at the start of the exam, but you cannot see the clock timer when you work on a PBQ. If you are not sure of your answer, flag the question for review and continue with questions that you are certain about.
The ultimate goal of enrolling in a CompTIA Security+ certification training course is to get the knowledge and skills that will benefit your career. No certification program is easy to complete, especially not an IT security certification. While the certification is an official validation of your skills and expertise, actually earning the skills and knowledge is where the value lies. Whether you pass the certification exam or not, make sure you prepare yourself well and get the necessary skills that will advance your career.