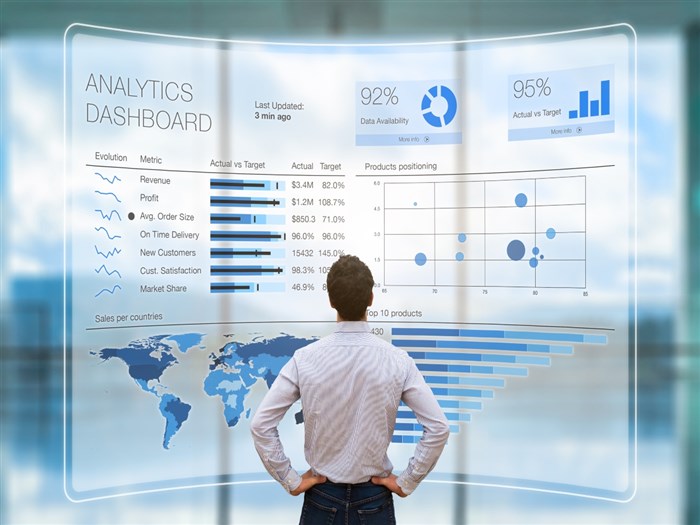 Data is everywhere. In today's world, data is the most powerful asset an organization can possess. However, data alone is not enough. The data collected by an organization is raw, unstructured, and useless until it's analyzed and structured. Data analysts' responsibility is to take this seemingly useless data and make it useful for organizations.
With the massive amount of data generated daily, how do data analysts keep up with the changes? This is where certification courses come in. Certification courses enable data analysts to specialise in certain aspects of data to keep up with the latest developments in the domain and upgrade their skills and knowledge.
Even if you are new to data analytics and looking to begin your journey, these certification courses can give you a solid start. And with the severe shortage and high demand for analysts in the business world today, it is the best time to start a career in data analysis.
What is Data Analyst Certification?
A digital analyst certification authenticates and validates your knowledge, skills, and expertise in an area under digital analysis. With the advancement in technology, new tools and techniques for data analysis are released every day, making it difficult for analysts to keep up with the changes.
Data analyst certification programs help you update your knowledge and give you the training necessary to move forward in your career. Many certifications also give you an edge if you are looking to get promoted in your job.
Why should you get a data analytics certification?
If you are not sure whether you should get a data analytics certification, consider the following reasons:
High demand
The demand for data analysts has been increasing day by day. More and more organizations are harnessing the intrinsic power of data to improve their business decisions and customer satisfaction. With the substantial amount of data generated every hour, the demand for data analysts is skyrocketing.
Job opportunities
While data analysts are in huge demand, there is a significant gap between demand and supply. The number of data analysts available is nowhere near the number required. Therefore, the job market in this field is lucrative and growing quickly.
No prerequisites
Basic data analytics certifications do not require any prerequisites. You can be a fresh graduate student and take the certifications. All you need is an interest in data analytics, a willingness to learn, and basic computer skills.
Structured learning approach
These certifications follow a structured learning approach, most offering personalized learning and one-on-one mentor support. You can learn the course at your own pace and get regular feedback from your guide.
Related: What Does a Data Analyst Do? 2022 Career Guide
Best data analytics certifications
The data analytics industry is growing at phenomenal rates. Keeping this in mind, we have compiled a list of the best data analytics certifications.
Amazon AWS Certified Big Data
amazon aws certified big data certification validates the holder has expertise in using aws data lakes and indicates their ability to build, maintain, and deploy analytic solutions using amazon web services. the course teaches the fundamentals of web analytics, mining data lakes, and understanding machine learning and streaming analytics.
The candidates have to clear Amazon's DAS-01 certification exam, which is divided into five sections:
Data collection
Storage and data management
Processing
Analysis and visualization
Security
The certifications require candidates to have the following:
At least five years of professional experience with common data analytics technology
Two years of hands-on experience with AWS
Knows how to define AWS data analytic services
Springboard Data Analytics Career Track
The Springboard Data Analytics Career Track is a flexible online course that requires six months. It is a mentor-based program suitable for people who are good at critical thinking and problem-solving. Upon enrollment, you will be assigned a mentor, depending on your skills and availability.
The course offers a job guarantee and offers a refund if you don't get a job within six months of completing the course. The curriculum focuses on six areas:
Framing structured thinking
Analyzing business problems
Connecting data using SQL
Visualizing data with Python
Communicating your analysis
You will have to complete two capstone projects on a realistic scenario during the certifications. This will be an addition to your portfolio. You will complete the course after you submit a project and your mentor reviews it.
Springboard recommends having at least two years of professional experience with office, programming tools, or design. They should also have stellar critical thinking and problem-solving skills.
CompTIA Data+
CompTIA is an industry leader in the IT certifications sector. Its data analytics course CompTIA Data+ teaches you all the skills required to be an excellent data analyst. The only course that includes teaching baseline data analytics skills while assessing hands-on abilities, CompTIA Data+ is also a vendor-neutral certification. Vendor-neutral certifications equip people with skills that enable them to use multiple platforms. The certification candidates will have expertise in mining and manipulating data, analyzing complex datasets, and applying basic statistical methods.
The course covers the following concepts
Data concepts and environments
Data mining
Data analysis
Visualization
Data governance and controls
While there are no necessary prerequisites to do this course, CompTIA recommends candidates have at least 18-24 months of professional experience in data analytics or related roles. However, even without this experience, you can get the certifications but might have to work harder.
Cloudera Certified Associate Data Analyst
The Cloudera Certified Associate Data Analyst certification program is a short course for professionals who want to learn tools that can help them access, manipulate, and analyze complex data sets with the help of SQL. The four-day course is for database administrators, developers, system architects, and business intelligence specialists.
Using Apache Hive and Apache Impala
Combining two or more datasets
Optimizing Hive and Impala queries
Create and use different file formats
Analytic and windowing functions
Analyzing semi-structured and unstructured data
The certification ensures that you get knowledge of the Cloudera platform. It is suitable for people with basic knowledge of SQL and basic Linux command lines. Candidates do not need any knowledge of Apache Hadoop.
CareerFoundry Data Analytics Program
The CareerFoundry Data Analytics Program is best for beginners with little prior knowledge of data analytics. It has a dual mentorship model, a hands-on curriculum, and personalized feedback and insights. The course duration is about 4 months if you study 30-40 hours per week. However, the total time required to complete it is 420 hours.
The course teaches all the skills, tools, and processes you require to excel in your career as a data analyst. Once you enrol in the certification, you will get a mentor and a tutor who will give you feedback and guidance. Some of the things you will learn during the course include excel, data sets, analytical methods, and conducting a descriptive analysis.
It guarantees that you will get a job in 180 days. Else, your money gets refunded. CareerFoundry says people interested in data analytics and English skills at a level B2 or higher can take the course.
SAS Certified Big Data Professional
SAS Certified Big Data Professional is perfect for people who want to learn big data analytics. The course makes the candidates skilled in how to prepare big data for statistical analysis, apply fundamental statistical analysis, work with Hadoop and SAS, and overcome big data challenges.
Some of the things the curriculum includes are:
Recognize and overcome big data challenges
Improve data quality
Explore and visualize data
Access, transform, and manipulate data
Candidates getting the certification can work as senior manager (analytics modeling) in the financial services sector, senior analyst, business analyst, and AVP strategic information solutions.
Microsoft Certified: Power BI Data Analyst Associate
Power BI Data Analyst Associate by Microsoft validates the candidates' ability to use Power BI to unlock and discover insights. The certification teaches you the following:
Building scalable data models
Cleaning and transforming data
Enabling advanced data analytics capabilities
Microsoft suggests working on Power BI analysis and visualization projects and completing additional training on Microsoft Learn if someone lacks the relevant experience required for this certification. It is for people who know data repositories and data processes. They should also be subject matter experts on maximizing the value of data assets using Power BI.
IBM Data Science Professional Certificate
If you are a beginner in data science, IBM Data Science Professional Certificate is perfect for you. It teaches the fundamentals of data science and introduces you to the job functions and the life of a data scientist. On completing the certification, learners can get an entry-level data analyst role, such as an associate or junior data analyst.
The certification teaches through hands-on projects and labs and has nine parts:
What is data science
Data science tools
Data science methodology
Python for AI and data science
Python project for data science
Databases and SQL with Python
Data analysis with Python
Data visualization with Python
Machine learning with Python
The course takes about 11 months to finish and trains learners in SQL, Python, IBM Cognos Analytics, Numpy, Dashboard, and Excel. To complete the program, candidates need to do a real-world capstone project that showcases their ability as data analysts.
You don't need prior programming skills or experience to take this course. Candidates with no college degree can also enroll in the certification. All you need is basic computer knowledge, high school math, and a desire to learn.
Related: Data Analyst Job Description: Responsibilities, Skills Required, and Top Companies Hiring
Choosing the right data analytics certification for you
Since many data analytics certifications are available in the market, it can be overwhelming to choose the one that suits you best. It would help if you considered these before choosing the certification:
Consider whether you want to learn online or offline.

Choose the most reputable certifications available.

Read reviews from learners and get recommendations.

Select which data analytics course you want to take.
Ultimately, the choice of the best data analytics certification depends on you. What do you plan to achieve with the certification? What skills do you lack? What is your budget? What are your future goals? Find the answer to these questions and choose the most suitable course.
If you plan on having a career in data science, getting certifications will help you advance your career. These certifications can make you eligible for different jobs, give you an edge over your peers during promotions, and ensure you are updated with the knowledge of the most advanced data science tools.