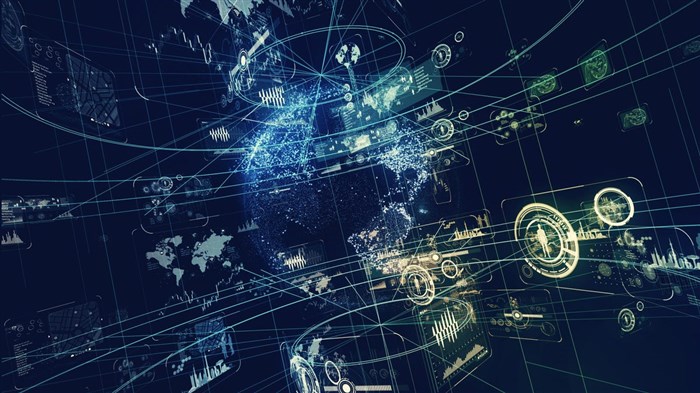 Our world has evolved to a stage where data drives everything we do. Data sources and data points exist everywhere around us and generate huge volumes of data every day. To process all this raw information, enterprises need skilled IT professionals who are qualified to analyse and derive insights from raw datasets. This has resulted in a high and rising demand for data analysts today.
You will find data analysts in almost every organisation regardless of the industry or nature of business. Data analytics is among the leading professions around the world in terms of popularity and demand. From pharmaceutical companies to equipment manufacturers to telecom companies to automobile companies - every organisation that wants to maintain its edge in the market requires a data analyst or two.
According to the World Economic Forum's report Jobs of Tomorrow (2020), AI (artificial intelligence) and data are identified as the leading professions in terms of growth. Of the seven roles and domains identified in the report, AI and data show a yearly growth of 41%. If you have doubts about a career as a data analyst, there's no reason to not pursue this career.
Data Analyst Job Description:
Data analysis can be understood as the process through which a data analyst derives insights from raw data to drive more informed business decisions. This process can be broken down into five phases:
Identifying the data you wish to analyse
Collecting the data
Cleaning the collected data to prepare it for analysis
Analysing the data
Interpreting the analysis results
Types of data analysis:
Data can be analysed in various forms depending on what you wish to achieve. With the growth in the demand for data analysis, businesses across industries are hiring professionals who have experience with gathering, sorting and analysing data at the enterprise level. Data analysts can be found in a wide range of industries like fashion, F&B, criminal justice, business, technology, public sector roles and more with different job titles. Some of the more common alternative titles are:
Healthcare and medical analyst
Business analyst
Market research analyst
Business intelligence analyst
Operations research analyst
Intelligence analyst
Tools used by data analysts:
An analyst uses a wide range of tools during the data analysis process for higher accuracy and efficiency. The most common tools used are
SQL
Tableau
Python or R
SAS
Jupyter Notebooks
Microsoft Power BI
Google Sheets
Microsoft Excel
You May Also Like: Who Is a Business Intelligence Analyst
Prerequisites and Skills Needed to Become a Data Analyst:
Programming languages (SAS/R) - A data analyst must have proficiency in at least one programming language with working knowledge of a few others. They need to use languages like SAS or R to gather data, data cleaning, data visualisation and statistical analysis.
Critical and analytical thinkers - Creativity and curiosity are strong qualities that a successful data analyst will have. You must have a strong foundation using statistical analysis methods and a critical mindset that can look at problems from different and fresh perspectives. This can help in opening new avenues for research and growth.
Effective and strong communication - A data analyst should communicate their findings clearly. This could be to stakeholders, technical team members, customers or external sales teams. You should know how to alter your messaging to appeal to each of these groups.
Data visualisation - Successful data visualisation requires effort and won't be successful in the first attempt. As a data analyst, you should know which types of graphs you should use, how you can scale visualisations and the charts you should use.
Data warehousing - Data analysts in some companies work on back-end tasks and operations. Depending on the role you take up, you should be able to create data warehouses and use querying languages to manage and gather data.
Working with SQL databases - An SQL database is a relational database containing structured data. This data is stored in various tables, from which an analyst pulls it out to analyse it.
Cleaning, munging and mining data - Data analysts often use different tools for gathering unstructured data. This data must be cleaned and processed using programming.
Advanced MS Excel usage - A data analyst must have a strong understanding of Microsoft Excel, including advanced analytics and modelling techniques.
Role and Responsibilities of Data Analysts:
Data analysts carry out several responsibilities in an organisation every day. These include:
Gathering data: An analyst generally collects data firsthand. This is done through surveys, tracking characteristics of visitors on a website or acquiring databases from database companies.
Cleaning data: When raw data flows into an organisation, it could contain errors or duplicates. By cleaning data, a data analyst ensures the data quality is maintained. This is done using a programming language or spreadsheet so that any interpretations made are accurate.
Modelling data: This includes the design and creation of database structures. Data analysts choose the various types of data that need to be stored and collected. They also establish the relation between data categories and how the final data will appear.
Interpreting data: This includes finding data trends and patterns that can help answer relevant questions.
Presentation: Once the data has been collected, a data analyst must also present this information to other stakeholders and team members. Some of these people might not have technical expertise, so you will have to present information in a manner that even non-technical professionals can understand.
Standing Out As a Newly Certified Data Analyst:
As we've established, the field of data analytics is advancing at a rapid pace. While the demand for this role is high, entering the industry at first can be especially challenging. You need to employ a few specific, strategic techniques that will help you explore and grab new opportunities.
1. Target sectors with higher growth that have thrived in the pandemic. This includes industries like health services, healthcare and pharmaceuticals, logistics, home delivery, remote work and learning and digital media.
2. Focus on pushing yourself as a brand. As a new entrant in the industry, you need to promote yourself as more than just another individual. You need to highlight your new skills and the transferrable ones that you have picked up from your previous experience or career. This is the first step towards building a new career in data analytics.
3. Leverage your status as a fresher to help you grow. The competition in the job market is fierce right now, especially with the condition of the economy and the lack of jobs in other sectors. As a newcomer, you bring a fresh perspective and advantages to your organisation. Make sure you mention all of these in your resume and applications.
Also Read: Announcing a New Name for the Data Analyst Associate Certification
What's the Next Step?
Now that you know the benefits of becoming a data analyst, you are ready to start your journey. Here's what you can do next:
- Get a stronger understanding of analytics fundamentals: Understand the various types of data analysis and the Excel formulas required.
- Enrol in an online course on data analytics: Choose a certification training program online that provides expert mentorship and career coaching along with flexible study hours. Koenig has some of the top data analyst training courses you can choose from.
- Start building your professional network: Join analytics groups that you can find on LinkedIn, your college or school alumni groups that talk about analytics and also look at how you can attend local meetups.
- Refine your portfolio: When you are training with an expert mentor and also taking one-to-one training sessions, you have the opportunity to prepare your professional portfolio, optimise your virtual presence and begin training for interviews.
When you enrol in a training course on Koenig, you can do all of the above and more with guidance from industry experts. You will gain hands-on experience along with introduction to a larger community of data analysts and experts. You will also learn about mistakes you need to avoid for a higher chance of clearing the exam and landing a well-paying job.
2023 is quite unpredictable, given how the last two years have been. While some anticipate a return to normalcy by the end of the year, others are preparing for the disastrous fourth wave of the pandemic. Despite the unpredictability of the year, the remote working and digital data industries have thrived through the pandemic. At such a time, data analysis skills are needed more than ever.
If you are planning to switch to a future-proof career with skills that have multiple applications and will remain in demand for the foreseeable future, becoming a data analyst is the best way forward. Take charge of your career and enrol in a training course on Koenig today.