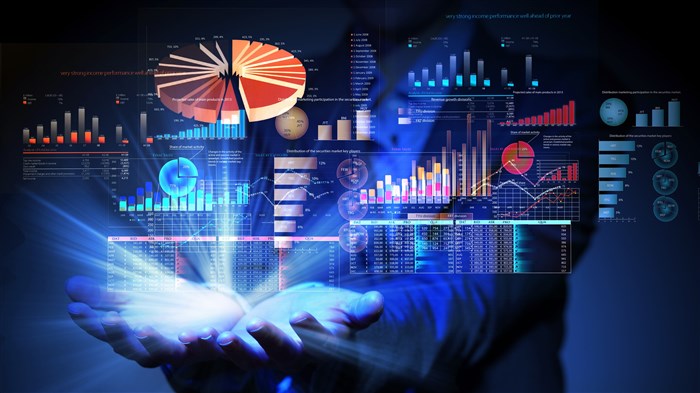 Data science is one of the most rapidly advancing IT domains today. Data science professionals use algorithms, processes, systems, and scientific methods to gain knowledge and insights from raw data that flows into the organization. They use multiple statistics, machine learning, and mathematics applications to gather data and then apply this information to get actionable insights.
In other words, data science uses advanced technologies to decipher raw data and derive insights that can help in enhancing cost reduction, decision making, efficiency, and business growth. This feat ultimately boosts sales and improves profitability, which leads to a significant competitive advantage.
There are several steps along the journey of deriving insights for data-driven business decisions. These include data visualization, data modeling, data clustering, and data summarization. Data analysis is the next step, and it gets using business tools that make data easy to understand for stakeholders without a technical background.
Before learning how to become a data scientist, make sure you know what you're getting into and what a data scientist does.
What Does a Data Scientist Do?
What is a data scientist and what does this professional do? A data scientist works closely with enterprise leaders and stakeholders to define business objectives and ascertain how the business can use data-driven decision-making to achieve these goals. In this role, you will be responsible for gathering, analyzing, and visualizing data using tools like R programming, Python, SAS, and more.
A few other responsibilities of a data scientist include:
- Gather large volumes of relevant data from multiple sources.
- Use programming tools and functions to structure raw data into usable insights.
- Build models or blueprints of projects using these insights.
- Create data visualizations for multiple stakeholders for better understanding.
- Maintain and analyze data and gather insights.
- Use ML frameworks to compute numerically.
- Extend enterprise data using third-party data sources whenever required.
- Measure and improve results.
- Enhance processes of data collection to build analytic systems.
- Create automated odd behavior detection protocols and track their performance.
- Create graphs, data visualizations, and data dashboards.
Background and Experience Required for Data Scientists:
Earning an advanced credential in data science plays a significant role in ensuring your professional sphere remains competitive and relevant and provides you with higher earning opportunities. However, having certain core skills and competencies will give you an edge over other job applicants and employees in the organization.
Core Skills Needed for Data Scientists:
Here are a few skills needed to become a data scientist. You may even find a few of these skills listed in a job description for data scientists.
1. Preparing data points for effective data analysis:
This is a fundamental skill that helps data science professionals with
Provisioning, collecting, organizing, processing, and modeling data
Analysing vast volumes of unstructured and structured data
Preparing and presenting data visually in the most effective way for improved problem solving and decision making
2. Leveraging self-service analytics platforms:
This skill helps a candidate with
Understanding the challenges and benefits of data visualization in an organization
Having a basic understanding of marketing solutions
Knowing and applying industry techniques and best practices to create data analytics
Sharing results using self-service platforms and data dashboards
3. Writing maintainable and efficient codes:
Code writing helps data scientists with
Directly tackling programs responsible for processing, visualizing, and analyzing data
Creating programs and algorithms for data analysis
Preparing and collecting data using an API
4. Applying statistics and mathematics properly:
This helps with
Performing data analysis and identifying fundamental relationships and patterns
Applying rigorous statistical analysis and extracting signals from noise
Understanding the limitations and strengths of various testing models and how they apply to a specific problem
5. Leveraging AI (artificial intelligence) and ML (machine learning):
This helps with:
Understanding when and how AI and Machine Learning can be used for business growth
Implementing and training data models to deploy effective AI solutions
Explaining predictions and data models in simplified business terms
Data Scientist Salary and Earning Opportunities:
According to data shared by LinkedIn, a data scientist earns an average salary of Rs. 8,50,000 per annum. A mid-level data science professional with about 5-8 years of work experience earns about Rs.10,00,000 per annum. Meanwhile, entry-level data scientists can earn about Rs. 6,11,000 per year. Several factors affect the salary of a data scientist, such as experience level and job title in the organization.
Data Scientist Salary Based on Experience:
- Beginner level with 1-2 years of experience - Rs. 6,11,000 per year
- Mid-senior level with 5-8 years of experience - Rs. 10,00,000 per year
- Expert level with 10-15 years of experience - Rs. 20,00,000 per year
Data Scientist Salary Based on Job Title:
- Data scientist - Rs. 8,00,000 per year
- Data science engineer - Rs. 9,76,000 per year
- Data analyst - Rs. 6,02,784 per year
Benefits of Data Science as a Career Option:
Data is no longer trickling into organizations. Instead, we are witnessing a data explosion all around the world. In a single day,
- People make about 3.5 billion Google searches around the world.
- There are 277,777 stories uploaded on Instagram.
- People watch shows for about 694,444 hours on Netflix.
- People watch 45,00,000 videos on YouTube.
- About 48,00,000 GIFs are shared.
- Nearly 14,00,000 people swipe on Tinder.
These statistics are proof of the huge volumes that flow into business organizations every day. If left unstructured, many useful, actionable insights will go to waste that can effectively increase enterprise efficiency. Data science is among the top career paths in the world for IT professionals today. In addition, looking at the current data generation trajectory and the rapid pace of digitization, data science as a stream is going to be around for a long time.
According to one study, the data science industry is worth $3.03 billion today. It is set to double in size by 2025.
There are several reasons for data science being at the top of the IT industry and why you should choose it as a career.
Join a smart workforce: Data science directly contributes to the creation of more efficient products customized for improved customer experiences. From tailored and relevant OTT platform suggestions to autonomous vehicles to advanced robotics to e-commerce site recommendations, data science has ensured the evolution of product development from mere functionality to providing an advanced experience.

High demand for skilled professionals: The demand for data scientists will exceed 3,00,000 professionals across a wide range of industries like financial services, banking, media, healthcare, telecommunication, and automobiles by 2024. Growth of 3400 roles per month is expected.

Work in the best companies: Earning a data science credential will help you land a job in leading organizations like Amazon, Accenture, Deloitte, and IBM.

Higher earning opportunities: A data scientist earns an average salary of ₹8,12,954 per year in India, according to PayScale. You can earn more if you are skilled in Python, statistical analysis, R, and Machine Learning.
How to Become a Data Scientist:
Earning a data science certification or completing a data science training course will equip you with the necessary skills required while working with analysis, statistics, and computers to analyze and process complex data. A data science certification training course generally covers a wide range of topics like:
- Machine learning and pattern recognition
- Developing analytical and creative methods for data processing and sorting.
- Choosing the domain you are interested in among data mining, machine learning, and data cleaning.
- Understanding concepts like database design, data structures, and more.
Give your career the boost it deserves and enroll in a data science training course on Koenig today.