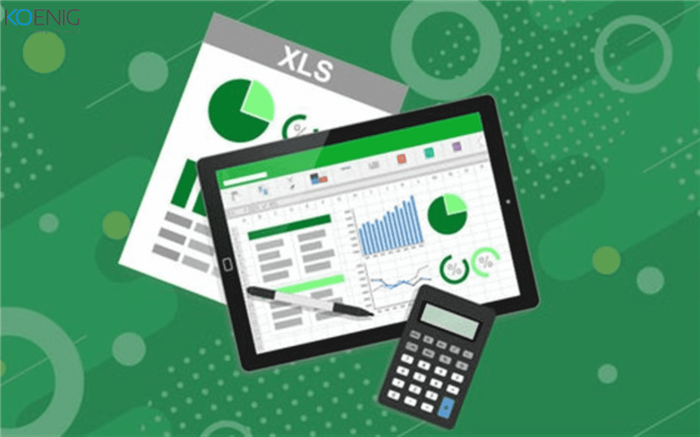 Everyone uses MS Excel today. Whether it's an office assistant, a data analyst, cloud professional or marketing professional, excellence in Microsoft Excel is something every professional needs. Excel is an important and widely-used software for Android, iOS, Mac and Windows. A Microsoft Excel certification can give you an edge over your coworkers and increase your employment opportunities. Today, you will find several important resources you can find online to improve your proficiency in Microsoft Excel. More importantly, you can access these resources, both paid or free, any time and anywhere you wish, at your pace.
If you want to pursue a Microsoft Excel course online, there are a few hardware requirements and technical skills that are needed. Let's understand the steps towards becoming a certified Microsoft Excel professional.
Who Should Pursue a Microsoft Excel Course?
Anyone can choose to get certified as an MS Excel professional. This includes
Managers and executives who want to advance their careers and add value to their skillset and knowledge base.
Financial analysts, accountants, data analysts and other professionals.
Graduates and freshers looking for jobs in the field of analytics.
Anyone interested in polishing their MS Excel skills.
Skills and Prerequisites for a Microsoft Excel Certification:
Basic understanding of MS Excel shortcuts
Research skills
Communication skills
Understanding of the MS Office suite
Capability to work as a team
When it comes to academic or professional eligibility, there are no specific requirements needed to get certified as an MS Excel professional. But aspirants will need the latest versions of various software on their systems so that they can give the online exam. These are:
MS Office
.NET Framework, version 4.0 or higher
At least Windows Vista SP2
High-speed internet
Adobe Flash Player, version 10.0 or highe

r
What You Should Know About the Certification:
The exam that you need to clear is the MOS exam (Microsoft Office Specialist). There is a minimum passing score of 700 that is required for you to clear the exam. The test time gives you a maximum of 60 minutes. No mobile phones or networking devices are allowed when you enter the exam hall. You can also get certified online by attending the exam virtually.
There are many steps to earn a Microsoft Office Specialist certification.
You need the necessary computer skills to finish advanced Microsoft Office courses.
You need to enroll in one of these online courses and complete them before applying for the exam.
You need to choose a MOS program and then prepare for the exam in line with the skills that get tested.
MS Office certifications are not compulsory credentials. They are important to demonstrate a professional's proficiency and competence in various components of Microsoft Office. You can choose to get certified in more than just one Microsoft program by choosing software like PowerPoint, Word or Excel. Before you take the exam, you will have the choice of opting for self-guided certification training or participation in formal workshops and courses. You don't need a particular degree or background to give the MOS certification exam.
A certified MOS professional will be working with various Microsoft programs like Excel, Word and PowerPoint. Powerpoint is the most popular software today to design and animate presentations. Word is a software for word-processing that you use to generate and edit text documents like essays, novels, letters and other documents. Excel is the most powerful spreadsheet software that enables users to compute results and store data. After completing a Microsoft Office Specialist certification, you will have proof of your expertise and proficiency in using the advanced tools and features offered by these programs.
Enquire Now
How to Get Excel Certified?
There are 4 steps you need to follow.
1. Get the Basic Computer Skills Required
Before you can go for any kind of IT certification, you need to polish your basic computer and IT skills. An MS Excel certification requires you to train in Microsoft software and operating systems. Students can enroll in a computer basics training program that can help them in learning key skills and advanced ways to access the internet. There are a few computer basics that everyone needs to know, which includes:
Powering a computer on and off and using various operating systems for performing key functions
Navigating computer systems using a keyboard and a mouse.
Saving files and creating new ones
Organising various files inside folders
Accessing internet sites and online platforms.
2. Enroll in a Microsoft Office Course
The next step you need to take is enrolling in a Microsoft Office course. You can also learn how to use MS Office software yourself using free resources and tutorials online, as well as workshops and courses that offer structured professional training. These programs generally cover everything that is needed to prepare you for the exam. Some universities and colleges also offer courses at various levels like basic, advanced and intermediate levels.
You May Also Like: Why Microsoft CRM? The Advantages of Dynamics 365
3. Choose an MOS Certification Course
To get certified as an MOS, you need to take the next step, which is choosing a software training course to get certified in. You can get certified for all programs and software that are a part of Microsoft Office, but getting individual certifications for every program requires you to pass different exams.
Professionals in roles that require creating and updating documents like invitations, emails, press releases and manuals will benefit the most from a Word certification. Those in charge of creating spreadsheet documents, analytics lists, and comparing data will stand to gain with an Excel certification.
Step 4: Train and Clear the MOS Certification Exam
Once you are ready, there is nothing else standing in your way. So go ahead and give the exam or the multiple exams to get certified. MOS exams are generally taken in testing centres that are authorised by Microsoft. There are several questions that address real-world problems and require you to solve them using the right tools available in the respective software.
Applicants can almost immediately know how they've fared once the exam is completed. If you clear the exam with a minimum of 70%, you will get your MOS certification via mail. Even if you do not clear the exam in one go, you can always give it another try.
Also Read: 7 reasons to use Microsoft Power BI
Job Opportunities with an MS Excel Certification:
Almost every job role in the IT industry requires an MOS certification such as legal assistants, paralegals, secretaries and executive and admin assistants. According to data given by the US Bureau of Labor Statistics in 2019, legal assistants and paralegals earn an average salary of $52,740 per annum. Meanwhile, admin assistants and secretaries earn $39,850 per annum on average, according to BLS data from the same year. Office managers and administration managers earn an average salary of $54,760 per year, while database specialists and administrators earn $132,500 per year.
This goes to show how far you can go with your earnings when you get a Microsoft Excel certification. Getting certified is not difficult, but more importantly, it helps you in establishing your skillset and proves your capabilities by getting you certified by Microsoft itself. It gives you global recognition for your capabilities to work with MS Excel across organisations and roles. With the global applications for MS Excel and the high-paying job prospects, as well as the ease with which you can get certified, you should certainly get MS Excel certified today.