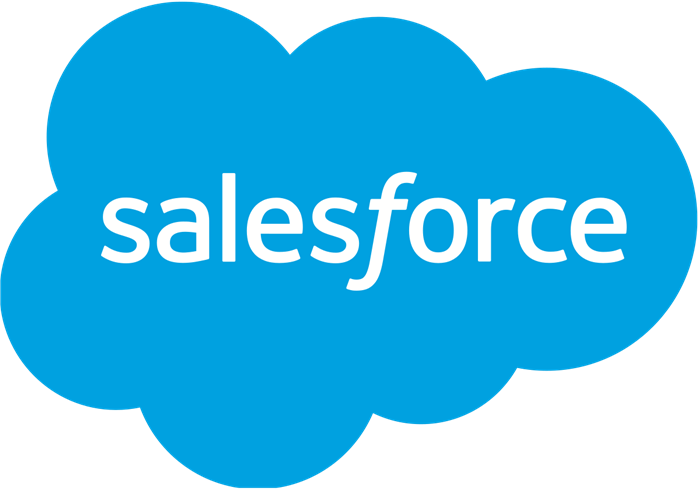 Currently, companies are focusing more on their customers. They are using their gathered data to fulfill the needs of their customers. The driving factor behind organizations is data. Organizations need a strong customer relationship management platform to preserve customer relationships and ensure the data is used to serve their consumers better.
Salesforce is an excellent CRM (customer relationship management) platform that took the entire business world by storm upon its launch. It has become the number 1 CRM platform, and more than 150,000 businesses use it today. With companies, such as AWS, Walmart, and Toyota Motor, as its clients, Salesforce was also used by 90% of the Fortune 500 companies in 2021.
In this blog, we have discussed everything you must know about Salesforce, including its history, working, benefits, services, and certifications that can help you start your career in it.
What is Salesforce?
As mentioned above, Salesforce is used by over 150,000 companies across the globe. It uses cloud computing and provides businesses with the technology and tools needed to identify and acquire new customers and make their existing customers happy. It has several different sales, marketing, and support applications that allow companies to connect with their partners and reach their customers better.
It makes it possible by giving companies the tools they need to personalize all of their interactions with their customers and support the work done by sales, marketing, and other teams.
How was it Developed?
Before CRM became a thing long ago, companies used to manage all the data manually. This was extremely inefficient, leading to multiple inaccuracies and failure to use the data properly. Eventually, companies started using Excel. However, with the massive volume of data generated daily, companies needed less time-consuming and efficient tools. This is how CRM came into the picture
Before Salesforce was launched, CRM was hosted by each company on its servers. It was neither cost-effective nor time-friendly, and they could not trust the working process completely. The solution to this problem was to have a cost-effective CRM that could be delivered online to different companies as a service. Salesforce used cloud computing to provide businesses access to their platform for a subscription, thus cutting down the long installation process and high costs.
Benefits of Salesforce
There are numerous benefits of Salesforce, which make it incredibly popular in the industry. Let us take a look at some of its benefits in detail.
Flexible
Salesforce is highly adaptable. It can be fully customized to become the CRM solution an organization needs. You do not have to work with the preset workflows or processes. The CRM is flexible enough to be changed as per your requirements. So you can have the best possible CRM solution that caters to your needs. This will help you interact with your customers better.
Account Planning
Salesforce can help you satisfy your customers better. This is because it allows you to follow a simple process for developing plans for different accounts. You can easily access the data related to each customer and put it into their respective accounts. This will enable you to develop better strategies for your clients and personalize them according to their needs.
Better Customer Satisfaction
Now, customers are aware of their requirements. In this case, your credibility depends on how well you provide the services. Salesforce can help you align your products and services with your customers' wants. Every interaction they have with you is the key to building a stronger customer connection. Salesforce will allow you to cater to your customers better and customize how your business interacts with them.
Another benefit here is that when your existing customers are happy with your brand, they will also become a promoter of your business. They will share their superior experience with other people, which will help you earn new customers.
Better Team Collaboration
Collaboration between teams is crucial for providing a better customer experience, and Salesforce helps you do exactly that. Its tools enable collaboration between different teams and allow them to make better strategies. It will also help them share information and new ideas seamlessly. When all the teams, such as marketing, sales, and support, are on the same page about their customers, they can be more productive and efficient.
Data Analytics Tools
Data analytics is important for the success of the business. Salesforce lets you use data analytics to identify customer issues and resolve them. You can also see factors like your best-selling product, which path customers use to interact with you, and so on
Salesforce's dashboard and reporting tools help you collect and maintain data relevant to different customers and use it to make informed decisions. It also provides insights that enable you to form effective strategies and respond to changing demands of the customers.
Data Syncing from Different Applications
Salesforce has features that allow you to integrate data from various applications. Using different applications for different purposes can create confusion and reduce the efficiency of the business. Having all the data in the same place will help you see the bigger picture and ensure everyone involved in the process is on the same page. With the Salesforce mobile app, you can track your data from anywhere.
Increased Revenue
Salesforce helps in increasing your revenue and saving costs. The cost of hosting your own CRM platform is huge, and the entire process can be hectic. It also prevents you from forming a valuable relationship with your customers. With Salesforce, the entire process will be streamlined and cost-effective.
You will also be able to spend more time building meaningful relationships with your customers. All your manual processes will be automated, thus increasing overall efficiency. This will also enable your employees to focus on what matters more - developing ways to offer a superior customer experience. The happier your customer, the more your revenue will be.
Omnichannel Feature
Being able to reach your customers on their preferred platform and way of communication is crucial to boosting your revenue. Salesforce's Service Cloud comes with an Omni channel feature that enables your business to reach customers on their preferred channel.
The feature allows conversations to reach the agents and connect with customers from a channel of their preference. This makes for a consistent and great customer experience.
Better Time Management
One of the most significant benefits of Salesforce is that it allows you to save substantial amounts of time. You get all the information you need in one place. Multiple planning resources help you plan and strategize.
It also allows you to prioritize your work and clients better. With the calendar feature, you can create your daily schedule, which will help you create schedule.
Accessibility
One of the best features and reasons for the popularity of Salesforce is its accessibility. Since it is a cloud platform, you can access your CRM anywhere at any time. This allows you to work from the privacy of your home or when traveling. Even if your team is scattered, they'd still be on the same page due to Salesforce.
Well, this doesn't mean Salesforce is not safe. Your sensitive data and information remain safe with Salesforce's high security. Therefore, you can handle important and protected files without worrying about security.
Related: How to Become Salesforce Certified using Courses in 2022-23
The Architecture of Salesforce
Salesforce architecture has three core layers. These layers sit on top of each other. Let us discuss them one by one.
Multi-tenant
Multi-tenant architecture means there are several tenants for one application. Multiple clients use a Salesforce application. This happens because of Salesforce stores customer data in one database schema. The multi-tenant architecture has the following benefits.
● It is incredibly cost-effective as the resources and costs are shared.
● In case of an update, the developer only needs to update it once, and all the clients will receive the update. This makes it efficient and time-saving.
In single-tenant architecture, the development and maintenance costs are high as the single client has to bear them. In case of updates, the developer has to update the application for all its clients separately, making it inefficient.
Metadata
Salesforce utilizes the metadata-driven development model. This allows the creators/developers to focus solely on developing the application, thus increasing their productivity. This model also makes it easy for the application to be scaled up and customized.
The data is also stored securely as it is kept on different levels. A client can only access their metadata from the shared data.
API
Salesforce architecture is robust and powerful. With Salesforce, one can also get a dynamic source of APIs. This allows one to customize and develop the Salesforce mobile application.
Salesforce Cloud Services
Salesforce offers a wide range of products and services. Let us discuss its various cloud services in detail.
Salesforce Sales Cloud
This is one of the most popular products offered by Salesforce. It supports the sales, customer support, and marketing of a business. It suits B2B (business to business) and B2C (business to customer) organizations. The platform is available as a mobile application and SaaS for browser access.
It can be customized to meet the needs of businesses and provides integrated customer information. Sales Cloud helps in lead generation, customer support, marketing, and sales.
Salesforce Community Cloud
The Community Cloud facilitates communication and connection between your company's employees. It uses Chatter to allow users to exchange images and data during conversations. It can also be used to facilitate conversations between various customers.
For employees, it acts as a space to interact and discuss things. Management, including partners, can use the Community Cloud to communicate with different external parties efficiently and securely.
Salesforce Marketing Cloud
Marketing is one of the most crucial aspects of any organization. The marketing team can trace and manage customers' journeys using the Marketing Cloud. It comes with a predictive analysis tool that helps marketers to make decisions and allows personalized offerings.
Marketers can also utilize the Marketing Cloud to plan and run campaigns, content management, social media management, etc. There are several other tools, such as Journey Builder (which allows the creation of personalized campaigns) and event-driven triggers
Salesforce Analytics Cloud
Salesforce Analytics Cloud is a BI (business intelligence) platform that enables users to represent data in graphs and charts visually. Organizations can use this platform to work with massive amounts of data.
Another feature of this cloud is that it can be integrated with other Salesforce Clouds, including Marketing Cloud, Service Cloud, and Community Cloud. The platform is optimized for mobiles, and users can easily use it on their phones or tablets.
Salesforce App Cloud
As the name suggests, the App Cloud allows users to create customized applications. These applications can run on the Salesforce platform. It comes with a plethora of development tools that can be used by developers to create an application quickly.
With App Cloud, developers do not have to worry about the infrastructure or tools required. They can focus on their primary responsibility - designing the application. Some development tools available in the Cloud include Salesforce Sandbox, Salesforce Thunder, AppExchange, and Heroku.
Salesforce Service Cloud
The Service Cloud is a platform for the customer support team of an organization. It has all the necessary features for quickly resolving customer queries and retaining them. Your agents can use its features, such as case tracking, to provide personalized service to the customers.
The Cloud supports multi-channel support and provides your customers with resources to resolve their issues. The idea is to provide quick support to all the customers and thus retain their loyalty.
Salesforce IoT Cloud
The IoT Cloud is made specifically for processing IoT data. It can take a substantial amount of device-generated data and initiate actions in real time. It also gives you a more comprehensive view of your customers, which helps provide them with better products and services.
Salesforce Commerce Cloud
Salesforce offers e-commerce as a SaaS solution through its Commerce Cloud. It provides an engaging and satisfying customer experience through customer data integration. It is a highly scalable platform and can work well with other Cloud services offered by Salesforce. With Commerce Cloud, you don't have to worry about the nitty-gritty of e-commerce as it is updated with the latest practices.
Certifications for Salesforce
Since Salesforce is incredibly popular, various certifications are available. Salesforce certifications enable a holder to implement its practices. They also help you stay relevant in the industry by upgrading your skills. You can also use them to negotiate a better salary from your employer. Let us discuss some of the popular certifications offered by Salesforce.
Salesforce Certified Administrator
Salesforce Certified Administrator certification is an entry-level certification that has no prerequisites. Basic knowledge of the platform will come in handy. With this certification, you can learn the configuring and setting up of the Sales and Service Cloud. The exam tests you on data and analytics management, sales and marketing applications, Lightning app builder, and so on.
Platform App Builder
Another entry-level certification, Platform App Builder, validates the holder's ability to customize the application and build one from scratch declaratively. The candidates do not have to have a thorough knowledge of programming. There are no prerequisites, and the exam tests you on topics like Salesforce fundamentals, app deployment, and data modeling.
Marketing Cloud Email Specialist
This certification validates the holder's ability to use the best practices in the marketing application for content creation, analytics, and delivery, in the Marketing Cloud Email. The exam contains topics like email marketing best practices, subscriber and data management, and insights and analytics.
These are just three of the many certifications offered by Salesforce. Salesforce has role-specific certifications that can help a professional advance in their careers. Let us take a look at some of them.
● Salesforce Administrators: CPQ Specialist, Marketing Cloud Administrator, Platform App Builder, Advanced Administrator
● Salesforce Consultants: Business Analyst, Marketing Cloud Consultant, Service Cloud Consultant, Education Cloud Consultant, Pardot Consultant
● Salesforce Architects: Application Architect, B2C Commerce Architect, Heroku Architect, B2B Solution Architect, Technical Architect, System Architect
● Salesforce Marketer: Marketing Cloud Consultant, Pardot Specialist, Marketing Cloud Administrator, Pardot Specialist
● Salesforce Developer: Marketing Cloud Developer, Platform Developer I, Platform Developer II
With the increasing popularity of Salesforce, the demand for qualified professionals is also rising. Salesforce certifications are a good way of validating your skills and outshining the peer competition.
Conclusion
In this blog, we have discussed what Salesforce is, its innumerable benefits, the various cloud services it offers, and the different certifications you can get to start your journey as a Salesforce professional. Salesforce has transformed the way organizations manage their customer relations and usher in a new and better way of CRM. With the constant advancement in its technology, Salesforce will continue to lead the way to better customer management for organizations.