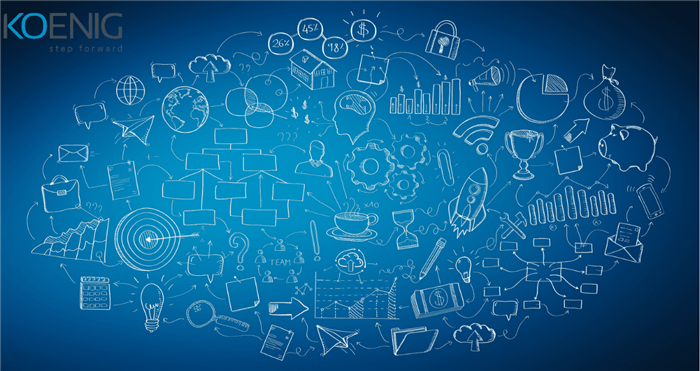 Large-scale projects are usually completed by teams in phases to finish tasks in the specified order. As a project manager, you can organize your group's progression towards its goal by using different project management phases.
If every team and department has its way of doing things, it can harm the project's production and overall efficiency. To bring your company's workflow under control, it is essential to implement proven project management phases and processes at your organization.
Initially, the process and adoption might seem a little daunting, but this article will guide you with everything needed to set up PM phases and processes at your business.
Project Management Processes
To guide a project toward completion, project managers use a variety of processes. They are as follows:
Phase Management- The stakeholders, project manager, and teams frequently visit the problem statement to ensure each phase follows the goals established during the planning and strategy stages. Each team member checks their role in each phase and their understanding of the project's goals. The teams move onto the next phase once all the deliverables or planned products are complete.
Planning- You can revisit the necessary resources to check for availability at the beginning of each phase. The budget and timeline requirements can be increased at the start of each planning stage.
Control- The scope, time, and budget problems that arise within each phase can be analyzed using project metrics and reports.
Team Management- As a project manager, you would have to support and train various team members throughout the project. This includes ensuring that tools are provided at the right time, along with the required training.
Communication- Project managers can delegate communication responsibilities to a team or person to keep everyone informed about each phase's resources. This enables the project manager to focus on procurement, integration, and planning tasks.
Procurement- To procure resources, the team and the manager should identify the necessary project resources, seek contractor bids, and manage the contractor's timeline. To maintain workflow, completed contracts should be closed as soon as they are done.
Integration- As a project manager, you need to ensure all of the many teams and processes coordinate. You can plan coordination strategies and use communication to keep everyone updated on progress in other processes.
Also Read: The Evolution of Project Management Certifications
Phases of Project Management
The project management life cycle consists of five phases. Here's a brief overview of them to make project phases work your team and you:
1. Initiation- This is the beginning of all projects; the project's value and feasibility are determined. To sell the work to sponsors or stakeholders, the following two documents are created before the approval or rejection of the project:
Business case- justifies the need for the project, which includes analyzing ROI
Feasibility Study- The evaluation of project goals and the time and resources required to make a project financially sensible.
2. Planning- Post-approval, the next step is to assemble the team and plan project management to achieve goals on time and within budget.
3. Execution- The execution starts once planning is over. It is made up of two detailed processes:
Plan execution- Follow the created plan, assign tasks to team members, monitor and manage the progress
Administrate- This involves managing the contracts secured in the project.
ALSO READ: 6 Major Factors Affecting Project Management Success in your Organisation
4. Monitor and Control- All aspects of the project must be adjusted and monitored as needed to ensure that the project plan is being actualized.
5. Close- The project is over once the objectives, and the project goals have been met. The last phase is closing it out, and it involves:
Scope- The project deliverables must be completed as planned
Administration- All outstanding administrative matters and contracts must be closed out, and the paperwork should be archived.
Closing statement
A PMP Certification is becoming a de facto standard for evaluating project managers. There are several benefits of a PMP certification course like more significant job opportunities, an increase in salary, and global recognition of your knowledge and skills. The recommended certification and courses are Microsoft Project Professional 2016, Microsoft Specialist: Managing Projects with Microsoft Project 2013, and Certified Business Analysis Professionals (CBAP).