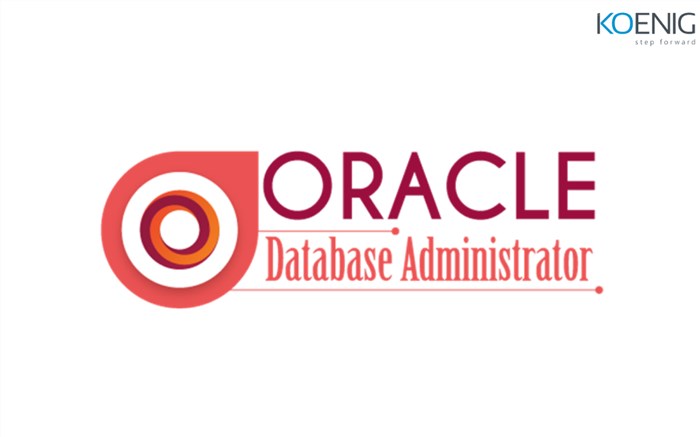 As more enterprises and businesses adopt technologies like Artificial Intelligence (AI) and Machine Learning (ML), a digital revolution has begun from which there is no going back. Over 2.5 quintillion bytes of data are created every day, which is then stored, analysed and used to generate insights. More than 90% of all the human data collected to this day has been gathered in the last two years!
All this information goes into what data scientists call a database. Without the resources and expertise to understand or analyse this data, collecting all this raw material is pointless. As more organisations develop and buy resources to collect data, they are now looking for experts who can process and derive insights from this data that can add value to their business. This is where the demand for Database Administrator skills comes from.
What is a Database Administrator?
Database administration covers everything that is needed to manage an existing database and make sure data and insights are available when needed. Database Administrators (DBAs) manage and backup the data collected and ensure it is accessible to the businesses via their IT systems. This is a key job role for every organisation today, and as technology evolves, the demand for DBAs continues to grow.
The key responsibilities of a Database Administrator are:
Installing and upgrading database server/ application tools
Modifying the structure of the database using information from application developers.
Ensuring the business complies with the database vendor license agreement, which includes checking the number of installations and renewing licenses on time.
Ensuring system security by carefully allocating user permissions in the system.
Preparing a backup and recovery plan for the database, along with ensuring these backups are usable.
Monitoring and optimising the performance of the database using either manual or automated tools, one of the most important responsibilities of the DBA.
Migrating database instances to new hardware and new software versions from on-premise to cloud-based databases.
ALSO READ: Steps to Becoming a Database Administrator
Types of Database Administrators
There is a wide range of sub-specialisations that database administration aspirants can choose from. The most common category is those who work in organisations on their payroll, also called in-house DBAs.
Another type of DBA is the Performance Database Administrator or Tuning Database Administrator. This DBA serves to optimise and improve the performance of various databases. A database is made up of tables that contain the data. This data is optimised and indexed so that it can be accessed easily when required.
Application Database Administrator is another sub-specialisation option. This role focuses on integrating databases into applications that require the data. This requires knowledge of a specific query language of which SQL (Structured Query Language) is the most common. The job of the DBA here is to ensure the database and the operating application communicate properly and that the correct information is passed between them.
Job Opportunities for Database Administrators
According to a report by the US Bureau of Labor Statistics, the demand for DBAs is projected to grow by 11% from 2016-2026. The growth rate will be significantly visible in the data processing, hosting and related services industry (17%) and in the systems design and related services industry (20%) according to the same report.
As this demand continues to grow, more people in India are training and learning how to become a database administrator.
The dynamic nature of virtual computing combined with the ever-growing demand for personalised customer experiences has worked to increase the value of DBAs in organisations and job markets. The demand is growing and so is the payscale, with people getting an increment of at least 5-9% per year. The pay grade also depends on the location of the organisation you work with. Bigger cities offer 10-40% more than Tier 2 and 3 cities in India.
Database Administrator Training Courses
Legacy organisations largely look for people who have 2-4 year degrees in Computer Science or at least a Bachelor's degree. However, as trends and technologies changed, organisations now look for IT professionals who are certified as experts in a particular job role, for example, a Database Administrator. This means that instead of a full degree, you can land a high-paying job by simply completing a certification course in Database Administration.
Koenig offers training from fundamental to expert levels so that you can become a certified database administrator in less than a year. This training prepares you and gives you the skills needed to ensure the smooth flow of data within your organisation.
Prerequisites to Become a DBA
DBA training courses are targeted towards
Software developers
Tech leads
Programmers
Consultants
Database administrators
System analysts
You also need to have
Working knowledge of Linux OS
An understanding of relational database concepts
An understanding of SQL language
If you meet these requirements and want to give your career a boost at the start of the decade, enroll in a training course today.