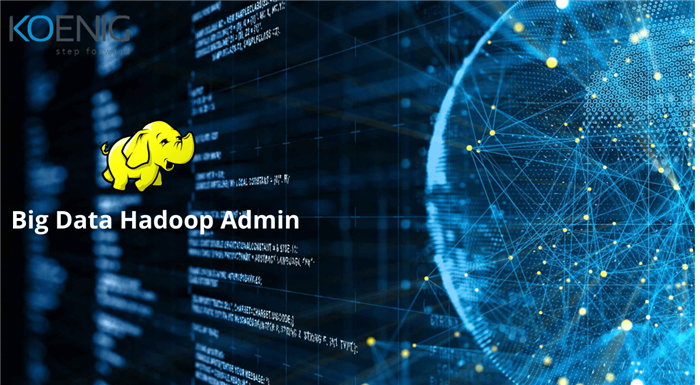 With the machine generated unstructured data growing exponentially, career in Big Data is the most lucrative one for the jobseekers. In this scenario, training and certification in Hadoop can be the difference between your dream career and getting lost in the crowd. Technology professionals need to identify the big break that Big Data projects can bring to them. Skills in Hadoop can make professionals valuable to their current employer and more marketable to potential ones.
The big data is gaining traction in the IT industry, which persuasive businesses to hire talents that can turn the tide in their favour. This has increased the demand for Hadoop skilled talents like never before. Looking at the Hadoop descriptions, one can easily sense the variety of roles offered in the field. The role can be of a developer or a data scientist or anything else.
There are different Hadoop components, which students can gain expertise in. Having a quick rundown of the job titles and descriptions can help them make the right decision. This is the key to making the right decision in choosing the desired job as a Hadoop expert. Afterwards,
Hadoop training
in that field can give career the much needed kick-start. After certification, it becomes easier to get a job as a Hadoop developer , Hadoop architect or Hadoop admin. There are other roles too.
Industries are looking for certified professionals. The career is highly lucrative, but ensures gains only after having the in-depth knowledge of the technology. Industries dealing in big data has multiple job offers to make. With an analysis, one can understand that the job of a Hadoop Architect – the professional is responsible for designing how the system should actually work. Next, Hadoop developer's job is to write programs to bring the architect's vision into reality. Lastly, an important profile is of the tester. A tester is responsible for taking care of programming to make sure each piece of code is stable. Hadoop administers and data scientists training are other crucial roles that businesses need a skilled professional for.
Career as a Hadoop Administrator
Hadoop Administration is a role bigger than that of development and comes with a broad array of responsibilities. Hence, the Administrator gets paid more than a developer. As a Hadoop Administrator, a professional is entrusted with the responsibilities to ensure the Hadoop cluster runs seamlessly, as per the design. Also, the Administrator is responsible for troubleshooting the cluster issues and taking care of creation, Hadoop cluster tuning, maintenance of nods, monitoring the cluster, its security, capacity planning, hardware and software deployment, among others.
The Administrator must be skilled enough to set up Hadoop clusters. In addition, the role also requires the professional to get involved with backup, recovery and maintenance. As one can expect, the Admin must have good knowledge of hardware systems long with the excellent understanding of Hadoop architecture.