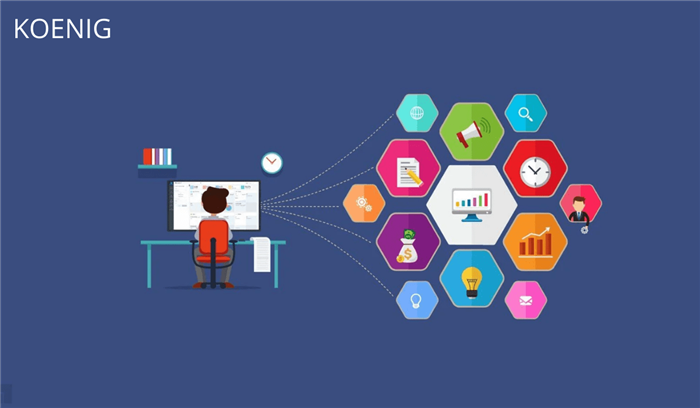 Data and technologies are the two buzz words in today's digitized epoch. While data is the backbone of every business, technology makes it accessible. Apart from these two, next big thing is Business Intelligence (BI), tools which amalgamate various technologies to get a better hold of data. In the void of BI, data and technology can't be utilized for a business purpose.
Thus, the significance of Business Intelligence is beyond explanation. A thorough IDC report gives us a clear picture of the magnitude that BI holds at present. As per the report, Asia Pacific excluding Japan market for BI solutions is expected to grow at an estimated rate of 20.5% in approaching time.
India is no exception with this boom. While the exigency of BI is on the rise, we need a squad of BI expert for the successful implementation of this laudable tool. A Business Intelligence (BI) certification is the most appropriate way out. This sole certification will help both the professional and the industry in one go. Though all IT professionals can be benefited with this certification, the individuals working under a profile of IT Managers, CTO, CIO are most fitting candidate form this certification.
What is Certified Business Intelligence Professional (CBIP)?
How to Get a Business Intelligence Job?
Getting an expertise is not an arduous task, getting a right job is. While the market is flooded with jobs, finding the right one as per your skills is little tough. Plus, you can't ignore the number of applicants that a single job received.
Getting a business intelligence job need two things:
Right skills
Right certification
Also Read: What Is a Business Intelligence Analyst? Making Data-Driven Business Decisions
Are Business Intelligence Certifications Worth it?
Well, it is more than worthy. Because:
It will make you aware of each aspect of data and its life-cycle.
It will bestow you with credibility and confidence.
It will lend the analytic perspective.
It will increase the job pool for you.
The high paycheck always comes along.
Peer Advice on SAP BI Certification
It is easy to understand and implement. With little efforts, you can gain expertise.
It is best for the programmers
If you have a mention of ABAP+ BI in your resume then the worth of your resumes touches new heights.
Always ensure that you get a project to work over else the certification won't help you much.
Don't restrict yourself. Be open to learning new things. B17.0 is the latest release.
Which Business Intelligence Certifications will have Value in the Future?
Here is a Short List, Covering the Best Business Intelligence Certifications:
1- Certified Business Analysis Professionals (CBAP) Training & Certification Courses
2- Business Intelligence for MS Excel Training & Certification Courses
Counted among the best Microsoft Certifications , BI MS Excel requires a 5-days training for the practices like data mining, SharePoint Integration, OLAP, Excel and more. Other than that, certification like EMCDSA, IBM Certified Data Architect/Engineer – Big Data and MCSE: Data Management and Analytics are also making their ways.
What is the Future of Business Intelligence?
Business intelligence has already touched the pinnacle of viability. What's next? As they say "Future is unpredictable", but we can break this notion as we can see that Business Intelligence has a great and roaring future. Business Intelligence is going to redefine the entire business process. Its major contribution would be in the field of effective management of unstructured data where it will come up with new concepts like Hardware Architecture, Analytics Application Architecture, and A Data Structure.
Furthermore, there is a high probability the future is going to witness a significant hike in the demand for prescriptive analytics. It will proffer us a set of highly suggested actions to have a user-based insight on the business which will help the business to understand the need of customer more promptly.