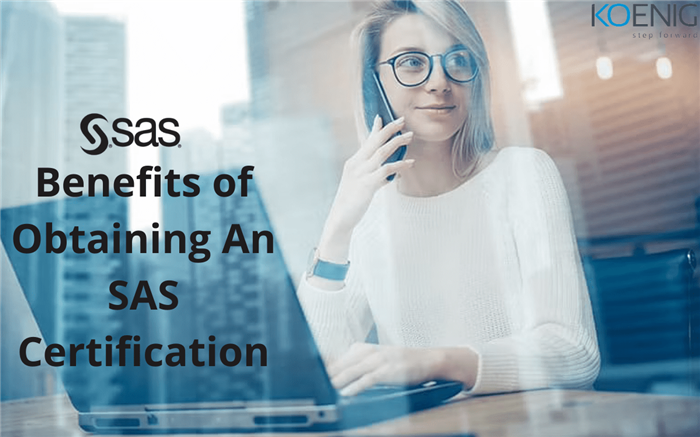 Nowadays, SAS certifications are rewarding for both employer and employee. You must be thinking what wonder it can do to your career. So, here keep reading...
first of all, be infor med that there are whole lots of job roles waiting to be filled in an analytics team such as data miner, forecaster, market researcher, statistical analyst, and operations researcher.
Statistical Analysis System is a software product offered by SAS Institute. Data Analysts provide business solutions to organizations by applying mathematical/statistical operations to large data. Having done SAS certification gets you an affirmative role in career path by earning global recognition.
3 Major Benefits of Becoming a SAS Certified Professional:
Increase career opportunity and marketability to employers: SAS Certified professionals have high marketability and edge over competitors as they are job focused and deliver best in the situation.
Enhance credibility as technical professionals: Employer develops faith in SAS Certified professionals as the certification ensures your knowledge about SAS software.
Enhance your expertise and skills in SAS domain: SAS Certified professionals are highly proficient, which provides them with more lucrative job options.
koenig solutions, the number one offshore it training company, is providing you with an opportunity to get you familiar with sas, so that you can choose it with confidence. koenig is scheduling a free of cost interactive workshop on sas. subject matter expert from the industry will speak on the topic, titled: make career in analytics with the power of sas'.