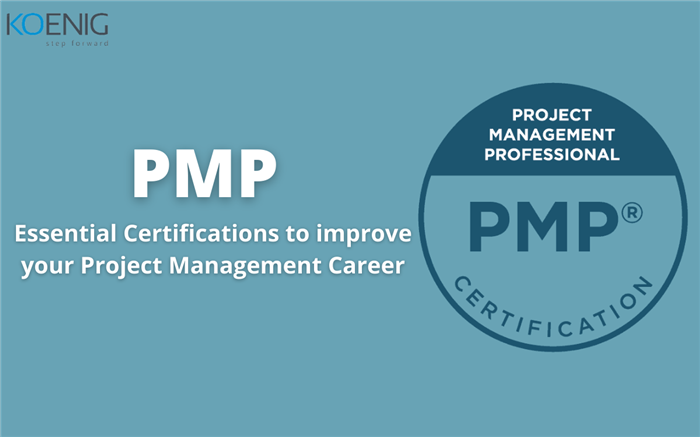 What is a PMI certification?
The PMI (Project Management Institute) is a professional project management organization, administers PMI certificates, which are project management credentials.
Here are some types of project management certifications, which will be a great addition to your career.
PPM stands for Project Management Professional.
A Professional in Project Management (PPM) course is offered by the Global Association for Quality Management (GAQM). The project management courses of the mid-level certification include how to plan, execute, control, and complete projects. It also teaches you how to create project timelines, project metrics, and other project management methodologies. It focuses on developing experienced project managers who can work well in high-risk environments, resolve crises, and motivate teams to achieve their full potential. The cost is $300.
Completing an E-Course is required, and at the very least, candidates should have the project management expertise to qualify for this certification.
Certification in Project Management Training (30 Courses)
Among all types of project management certifications, this one has the best value and also provides valuable knowledge.
This training program offers y30 certifications upon completion of all 30 courses because it is a collection of several different courses. It's an online course with lifetime access and over 185 hours of video tutorials. Not only will you get certifications in 30 different attributes at the end of this 30-in-1 course, but you'll also have the skill set to deploy all of the current project management tools available. The cost is $99.
There are no specific prerequisites for this course; but a basic knowledge of project management as a subject would be advantageous.
Also Read: Benefits and Approach to a PMP Certification
IT Security Project Management (PMITS)
The EC-Project Council's Management in IT Security (PMITS) certification allows you to strengthen your control over IT security project management. This certification is aimed primarily at project managers who wish to improve their project management skills in order to better manage teams and organizations that work in the field of IT security.
There are some prerequisites.
A minimum of two years of expertise in information security and a background in security-related higher education is required. Before the exam, candidates can enroll in EC-own Council's training program. The price is $250.
Certified Project Director (CPD):
The Certified Project Director (CPD) is a worldwide recognized and distinguished degree of project management that is conducted by GAQM. This is for senior-level and truly experienced professionals who want to move beyond PPM and become project management experts. The cost is $300.
Prerequisites:
A necessary E-Course completion requirement is required for the Certified Project Director (CPD) Certification.
CPM stands for "Certified Project Manager" (IAPM)
People who desire to manage and implement projects efficiently should pursue the Certified Project Manager (IAPM) credential. The certificate verifies that you have a theoretical understanding of project management.
There are no prerequisites. However, it does provide classes for self-study. When a candidate is ready, he can take a self-test. To pass the exam, candidates must score at least 65 percent.
The cost of the examination is determined by the candidate's nationality.
This is one of the types of project management certifications.
MPM stands for Master Project Manager.
The Master Project Manager (MPM) credential is awarded by the American Academy of Project Management (AAPM) to applicants who meet the commission's requirements for education, training, experience, industry expertise, ethics, and continuous education. Individuals with business and technical responsibilities, as well as project managers, can apply for this qualification.
Three years of project management training and experience are required.
Professionals with a master's degree, other appropriate training and experience, military personnel, and project management teachers are eligible for fee waivers.
The cost of the application, evaluation, and processing, review, initiation, and certification is $300.
CompTIA Project+ is a project management certification offered by the organization CompTIA.
The CompTIA Project+ test is for project managers and coordinators who work on small to medium-sized projects. It's an entry-level CompTIA certification for project managers with less than a year of experience who work on less difficult projects. Because it covers fundamental project management principles beyond the purview of only one methodology or framework, Project+ is more adaptable than other certificates. The certification will contribute to the learning of project fundamentals, limitations, tools, documentation, and change management.
Prerequisites:
Knowledge about the project life cycle for one year
Management of resources and stakeholders
Ability to communicate
Documentation for the project
$285 is the price for the exam
Let us move on to the next one in types of project management certifications.
CSM stands for Certified ScrumMaster.
Professionals are looking for certificates that will help them become certified Scrum masters as the adoption of agile approaches in IT firms grows. You will learn the Scrum framework and obtain an understanding of team responsibilities, events, artifacts, and regulations as a certified ScrumMaster, allowing the Scrum Team to function at their best. Price ranges from $995 to $1,395.
There are some prerequisites. Familiarity with Scrum in general and attending a two-day (16-hour) CSM course in person. Complete your Scrum Alliance membership profile after passing the CSM exam and accepting the License Agreement.
PRINCE2 Practitioner/PRINCE2 Foundation
Projects in Controlled Environments are well-known among UK government departments and organizations. The PRINCE2 certifications are well-known around the world and are widely sought after by prospective employers. PRINCE2 Foundation and PRINCE2 Practitioner are the two main qualifications. They can assist you with fast enhancing your skills and capacities in a variety of essential business disciplines, resulting in improved corporate performance. They primarily focus on project management and delivery from inception to finish (delivery).
The following are prerequisites:
One of the following is required for PRINCE2 Practitioner: Project Management Professional (PMP), Certified Associate in Project Management (CAPM), or IPMA certification are all options.
Price is $200 for the foundation; $340 for the practitioner.
CPMP stands for Certified Project Management Professional.
After the 9/11 attacks, the EC-Council was founded to deal with cyberterrorism and information security. The Certified Project Management Practitioner (CPMP) course is for project managers or anybody who wants to get hands-on project management experience and meanwhile acquaint themselves with various tools and approaches for managing projects in real-time. The major goal is to assist professionals in developing technical, leadership, and management skills for this certification so that they can successfully complete any project.
There is no prerequisite, although candidates are encouraged to take a three-day preparation course.
It costs $199.
Additional Read: How Much Does PMP certification Cost?
What is the process for obtaining a PMI certification?
Comply with the rules. Before applying, make sure you have a track record of any relevant project management experience.
Fill out an application. You can create an account with PMI and apply for certification once you believe you are in good standing to take an exam. Once you've been accepted, you'll need to pay the exam price and arrange an exam.
Complete the exam.
Keep your certification current. Each PMI certification has a three-year validity period. To keep your certification, you'll need to obtain a certain number of PDUs (professional development units) throughout that time. The number of PDUs required to maintain your certification varies by certification.
These were the types of project management certifications. pmi certificates are very beneficial for your project management career.