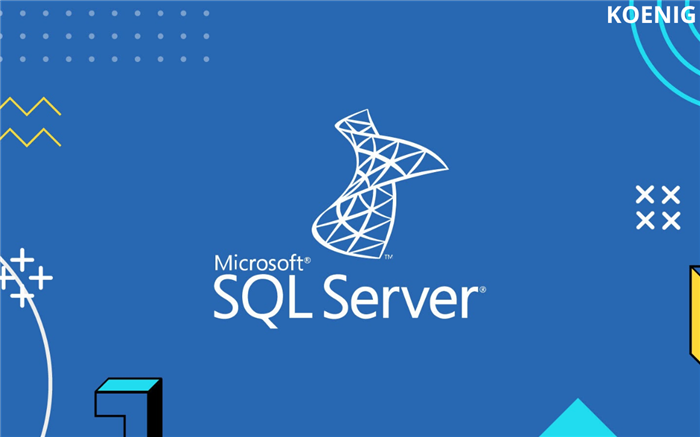 Today, SQL is present everywhere. You will find every company, big or small, uses SQL.
But why?
Data analytics affects every aspect of a business. Data analytics is only possible with the availability of massive databases and being able to record and extract the data from such databases. SQL goes hand-in-hand with databases.
What Is SQL?
Structured Query Language (SQL) is the language used to interact with databases.
With SQL, you can create, query, and manipulate data from these databases.
Today, digital means data, data means databases, and if you want to access these databases, you will need SQL.
Do You Need to Learn SQL?
SQL may be quite an old computing language, but it is still as relevant as ever. This is why you need to learn SQL if you are going to work with data.
In fact, in the recent numbers found, it was found that SQL is still the most commonly used in data science. This puts the language ahead of even R or Python!
So, learning SQL is essential. SQL has become a must-have skill that will serve you longer than any other programming language.
It may seem daunting, but learning SQL is much easier than you might know. Also, the benefits outweigh the cost and time investment. SQL, as a skill, can raise your marketability and value in your organisation and the marker.
With plenty of resources available online to help you learn SQL, you can find any course at your level of technical ability. It doesn't matter whether you are seeking your first job as a graduate or a professional wanting to transition into data analysis, or even an experienced data scientist looking to upskill your CV.
Do You Need an SQL Certification to Get a Data Job?
It depends on your skill and job level.
If you want to work as a data scientist or analyst, you do not need an SQL certificate. While the skill is necessary, a certification is not mandatory.
Most hiring managers who want to hire data analysts and scientists generally do not look for certifications.
Is There an Official SQL Certificate?
There are some official certifications for some of the proprietary sub-flavours of SQL-based technologies, but there is no official certification for SQL as a language itself.
There are a variety of SQL certifications that vary in levels of price, rigour, and quality.
However, since no official certification or a worldwide standard, none of the unofficial certifications counts as proof of SQL skills.
Can Getting a Certificate Help with The Job Hunt?
Having a certification can help get you a database job. But, for a job as a data scientist or analyst, a certificate is not helpful.
Most employers were asked what makes a great data scientist resume, and none of the answers included certifications. While they want to see proof of SQL skills, certification will only be helpful if the course includes the things you need to know relevant to the job profile.
In this sense, the best SQL certification can help you get a job. Here, it is essential for you to remember the value you get is in the skills you learn.
Does Data Science Need an SQL Certification?
The answer to this depends on whether the certification gives you valuable skills or just a bullet point to add to your LinkedIn. While the latter is not worth it, the former can be. The pricing of these certifications is also an essential factor to consider.
SQL certification cost can run into thousands, and there is no need for you to take them when you can learn the language interactively and at a much lower price on platforms like Koenig.
The best way to determine the value of SQL certification for data analyst is always to try it yourself.
How To Learn SQL?
Learning the SQL programming language on your own can become challenging. The best way to learn SQL is to practice. And to practice SQL, you will need to find data, set up a local database, and learn how to connect to it.
This can create a lot of challenges for you, especially if you are entirely new to SQL.
ALSO Read: To Have a Career in Data: 5 Best SQL Certifications to Have in 2023
Let's explore some of the top jobs for applicants with SQL skills.
1. Business Analyst
As a business analyst, you would help and guide businesses towards better products, services, software, and processes through business analysis.
You will perform a gap analysis to understand and point out the necessary steps from the current to the desired future.
Once you find the data of interest in the gap analysis, you can use SQL to find gaps and holes in the data, like a faulty number sequence or dates.
This type of thorough gap analysis is essential for business analysis, so a good understanding of SQL can be very beneficial for a business analyst.
2. Data Scientist
The Harvard Business Review has mentioned that the job of a data scientist is one of the sexiest jobs of the 21st century. According to HBR, "the shortage of data scientists is becoming a serious constraint in some sectors."
As a data scientist, you will primarily focus on using machine learning techniques to the most of the data found. However, for this job profile, you are not required to know about the functionality of a business and the soft skills required of a business analyst.
A recent Bloomberg report mentioned the skills of a data scientist as:
● A firm grounding in tools of analysis like a combination of SQL, Hadoop, Excel, Java/C/C++, and Python
● Theoretical basics of statistics, accounting, data warehousing principles, and general numeracy
3. Data Analyst
As a data analyst, you will work closely with management, IT and data science teams to understand and determine your company's goals. You will be extracting and cleaning data from primary and secondary sources and analysing and interpreting the results.
You will use industry-standard statistical tools and techniques. You will also help identify relationships, trends and patterns in complex data sets and identify new opportunities to improve processes.
You will be reporting on your findings and effectively conveying them to various teams and all involved stakeholders.
4. Software Engineer
As a software engineer, you would be the creative mind behind computer programs. You will be developing apps that let people do specific tasks on devices like smartphones or laptops.
Inc Magazine has called software engineering one of the most critical careers of today and the future, and it is no surprise. To function as a software engineer, you will need to have SQL skills under your belt.
Also, with this skill, you are likely to get paid more than your peers who are not SQL-skilled. Most software engineering roles sometimes require SQL. So, you can land a software engineering job by getting a grip on SQL.
5. Database Administrator
As a database administrator, you will manage the database software and store, organise, and access data successfully.
You will generally oversee a team of SQL developers, which makes it important for you to be skilled with software engineering, data architecture, and computer programming.
Your job will be to analyse your company's data management, input, and security requirements. You will do this by developing a process that supports information security and access for the data stored on the SQL server databases.
You may also have to write code on specific occasions, oversee backups, data replications and audits, optimise SQL queries to ensure that all SQL databases are secure, stable and accessible.
6. Quality Assurance Tester
As a quality assurance tester, you will be responsible for inspecting new software products like gaming systems, web applications, mobile apps for issues or defects.
Other responsibilities for you will include executing test scripts, analysing and reviewing system specifications, reviewing results, and providing extensive documentation and reports.
For instance, if an app web page is supposed to display all sales databases for a particular year, a QA tester can write and execute a query. This query will pull all necessary data from the database and compare it with what is displayed on the app's user interface.
Through this comparison, you will confirm that the number of columns and rows are being displayed correctly and the data is accurate.
7. Educator/Researcher
As a researcher or an educator, you can work in government, industrial, academic, or even private institutions.
You will be responsible for collecting, organising, and analysing data and opinions to solve issues, explore problems and predict trends.
8. Journalist
As a journalist, you would collect, investigate, write, and distribute news and other current information to the general public.
As an SQL-skilled journalist, you will be in demand because of your ability to rapidly analyse, organise, and filer through mounds of information.
Several journalistic organisations worldwide, like the National Union of Journalists in the UK, use SQL to help them dig into databases and have frequent events on this topic.
The International Consortium of Investigative Journalists named SQL among their list of nine essential tools for data journalism.
Also Read: 5 Best SQL Certifications to Have in 2023
Final Thoughts
SQL is no longer a language meant for tech-savvy people and computer programmers.
Lately, there has been a massive surge in demand for SQL learning sources from MBAs, product managers, business analysts, and other non-software-related professionals.
SQL is one of the five core programming languages that exist (HTML, CSS, JavaScript, Python and SQL), and the best way to level up in your career is to learn one or more of them.
In order to pursue a career in data analysis and software engineering, it is always important to level up. SQL certification courses allow you that chance to level up on your expertise and career related goals.