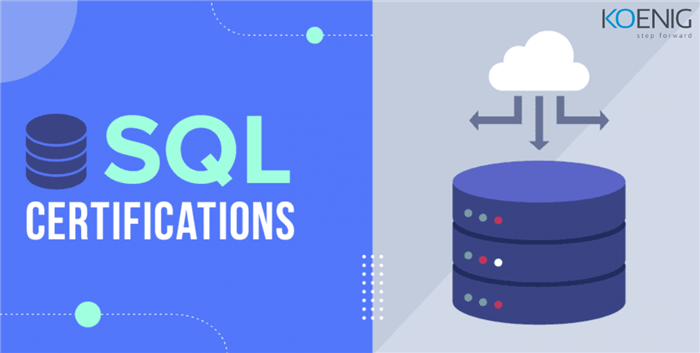 Every aspiring data scientist in today's world has an age-old question dwelling in their minds: learn SQL or not? The answer to the following question is yes, and you do need to learn SQL to pursue a career as a data scientist. SQL is a vital skill to have to be a better data scientist. Other than its importance, it is also the most used language in the "data" world. A recent survey proved the former sentence, as data scientists prefer the use of SQL, even ahead of the other popular languages such as R or Python!
Doesn't it prove the importance of SQL? It surely does. And even though there is controversy around the use of certification in finding the right job, we recommend that one should have basic command over the language to find the position of the proper stature. That said, one needs to consider constructing a portfolio with tangible work, which the employers can use to see the "actual" work you have done in the language. The only problem with certifications is that now they are too familiar; every other resume will carry a certificate showcasing how they've learned a skill. Moreover, agencies have reported fraud cases as well, that students cheat to clear the preliminary exams. So, to find suitable candidates, the employers have curated a "SQL skill test," which has all the questions to check your aptitude for the desired language and then make a final decision on the hiring.
Is It Worth Pursuing The SQL Certification?
SQL skills are critical for anyone working with data. And certifications can help you develop them. Therefore, the answer to this question is yes. SQL certifications are worth pursuing. You not only get to learn new skills but those skills are also validated by a reputable organization.
However, most jobs that require these skills do not ask for certifications. They prioritize knowledge and experience over certification. But that doesn't diminish the value of SQL certifications.
Importance of SQL Certification
Getting SQL certification gives you an edge over other candidates with the same experience and skills. If you are a beginner, it can help you reassure potential employers of your skills. You can also use it for leveraging a salary bump at your present job, provided you negotiate well. The best SQL certification can highlight your expertise in the field and help you apply for other more advanced roles.
Roles That Demand SQL Skills
Many data-related jobs require SQL skills. Let us discuss the top job roles.
Data scientist: Data scientists have to interpret and analyze large datasets to find valuable insights for business purposes. They are well-skilled in fundamental tools of analysis, such as SQL, R, Hadoop, and excel.

Data analyst: Data analysts collect and evaluate data for analysis. They find trends and patterns in the data to help management make data-driven decisions.

Business analyst: Business analysts possess a combination of IT and business development skills that enable them to find solutions. They develop reports, communicate with clients, and leverage technology to find solutions for clients.

Database administrator: Database administrators manage the database software in an organization. They store, organize, and manage access to the data.

Quality assurance tester: Quality assurance testers check new products, such as web applications, for quality issues. They ensure the product meets the set quality standard.
Factors to Consider While Choosing the SQL Certification
You should consider a lot of factors while selecting a SQL certification. Remember, you will be spending your time and money, two essential resources, on it. Therefore, consider all aspects of the certification carefully.
Here are some factors you can consider
Reputation
One of the most crucial factors to consider is the reputation of the certification. You must ensure that the company offering the certification is well-reputed in the industry and has an established track record. You must also look at the instructors who will be teaching the course. For example, Azure Fundamentals is a popular and reputed Microsoft SQL certification 2023 in the industry.
Career goals
Another crucial factor to consider is your career goals. SQL is beneficial in a plethora of data-related roles. Decide the job role you want before selecting your certification.
Course support
Check the support provided by the course. Are there any opportunities to grow in the field? Is there a community that can enable you to network with your peers? Are the resources available 24*7?
Instructors and curriculum
Check the curriculum of the certification. Does it cover all relevant topics? Is it updated regularly to meet the latest requirements? Does it teach you the application of theoretical knowledge in the real world? Are the instructors well-qualified?
Pricing
Decide the amount you can spend on the certification. Different certifications cost different amounts. Many companies also offer various payment plans to make it easier for candidates to pay the price.
Time
The last factor is time. How much time are you willing to commit? Certifications require a dedicated amount of time to complete. Many certifications are challenging and may require you to study extensively. Therefore, choose a certification that can match your time availability.
But let us focus on the best SQL certifications one can learn to have a command over the SQL language.
1. SQL- MySQL for Data Analytics and Business Intelligence
One of my favorite websites in today's certification world is Udemy. Udemy offers a course that they claim can get one hired for business analysis, marketing, and data management. The course is none other than the one listed above. This SQL certification for beginners starts with the basics and slowly notches up the level as and when you move forward. Additionally, it has a good number of exercises related to each concept, and as the saying goes, "practice makes the man perfect." Moreover, the course offers liberty to the candidate to pursue it at a pace they desire, hence a lot of flexibility. In short, it is a database certification for a beginner.
Specific additional details that will help you ease the decision making-
It is delivered online.

The level is for beginners and gradually reaches the advanced level.

It provides the user with lifetime access to the said course; going forward, the course duration is 9.5 hours, and close to 154 articles and 95 downloadable resources shall be provided.

The language used in English, Italian, Polish, Spanish, and Romanian, and various others.

It will cost you close to INR 700.

Moreover, no prerequisites are required.
2. Microsoft's Certificate: Azure Database Administrator
If one is looking for a job that specifically asks for a Microsoft SQL Server, they should go eyes closed for this course. It is one of the few database certifications that makes you eligible for a role and even proficient in using the database language. The course further links the use of Azure with PostgreSQL and MySQL, which, regardless to say, is an additional benefit. Many job employers may put forward their demand for hiring candidates proficient in the use of Azure, and certification might not guarantee you a role in that organization. But having said that, it might make your candidature more favorable than the rest. And in the end, getting a job as a data scientist would take something more than an SQL certification.
Additionally, the course is available for a cost of $99. Moreover, it tests one's knowledge of core data concepts; allows them to work with relational and non-relational data sets; and additionally, analytics workload is assessed by various SQL certification exams.
Also, if you look for this certification, you might find the name of Microsoft's MCSA certificate, but be wary; that course was discontinued in January 2021 itself.
3. Learn SQL Programming
One of the database certifications for beginners, provided by LinkedIn Learning. The optimal aspect for this course is the ease with which the database language of SQL is taught. Regardless, the course offers ample exercise which one needs to clear to get the certificate. Additionally, the entire learning experience is subjugated by the use of a forum, which indeed is active and addresses all questions one might have while learning. At the end of this course, one shall be able to grasp the concepts of performance tuning. Additionally, database querying will be taught in a way that will help you in your professional development.
Specific additional details that will help you ease the decision making for selecting one of the best SQL certifications-
The course will be delivered online.

The level, as mentioned in the previous paragraph, will be beginner friendly.

The language for delivery is limited to English.

It also provides the user with lifetime access to the course offerings.

It is based on the fundamentals of "self-learning," and the video provided will cumulatively be 1 hour and 27 minutes. Lastly, there will be five-chapter quizzes.

The price for the offered course is attributed to the monthly subscription fees.

Lastly, a minimum of 70% is required by the candidate to clear the SQL certification exam.
Also Read: Top 17 SQL Interview Questions and Answers in 2023
4. Excel to MySQL: Analytics Techniques for Business Specialization
Coursera curates the course to make the interested candidate understand the importance of SQL from a business perspective. Additionally, the course curators feel that if one is looking to join a field such as data analytics or data science, they should complete this course. The addition of this course to your learning would be how Microsoft Excel is used and how one can transform their knowledge of Excel into gaining insights and knowledge about the database language. In addition, business Analytics, algorithms, and many other skills will be taught in this SQL certification.
The course has five specializations, each touching on different aspects of the database language.
Metrics for Data-Driven Companies- Overview with the Business.

Data Analysis in Excel.

Data Visualization and communication with Tableau.

To manage Big Data with MySQL.

To increase real estate management profits by the use of data analytics.
Additionally, the following information will be of help in choosing database certification course-
The mode of learning will be online.

The level will be beginner friendly.

The duration of the entire course will be of 7 months, which is divided into 4 hours per week.

The mode of language is English, but people can use subtitles of different languages.

The cost is equivalent to Coursera's monthly subscription plan.
5. Oracle Database SQL Certified Association Certification
One of the best Oracle certification courses if one is looking to work on an Oracle SQL server. The course beautifully demonstrates basic SQL knowledge, making it easy to integrate it with the Oracle server. Regardless, the course will make you competent in SQL language, modeling related to data, use of tables, and many others. The cost for pursuing this database certification course is $245 and will require the person to clear one certification exam.
Additional Read: How To Become an Oracle PL/ SQL Developer Certified Associate
Conclusion
There is no one "best SQL certification" present. Instead, a plethora of options is present from which one can make decisions according to their preferences and career options. Owning this skill will make a person stand out from the crowd.