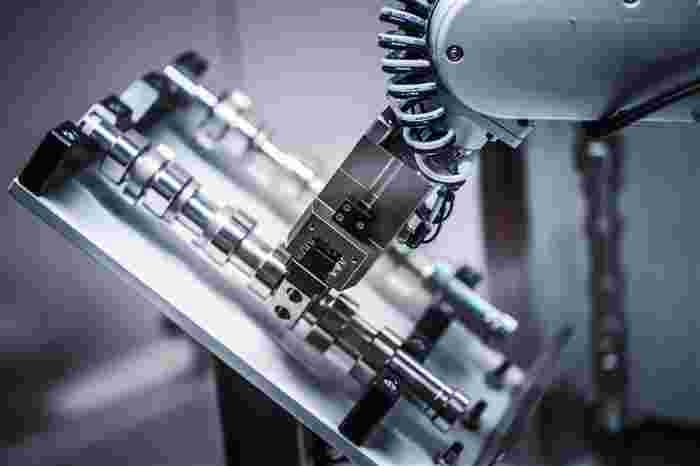 As an organization grows, hierarchy grows too. This is a crucial factor as development and hierarchy will become problematic if left unchecked. By today, a lot of people have applied automation in various ways in their lives. Even though one has not officially seen these tools or automation, but they have directly or indirectly used them at least once or twice in their life. The ability to cooperate with others can be crucial to working and building connections in the future. Although we are leading into the world with more automation, having a robust knowledge and collaboration structure would still prove to be a necessity for enterprises of all sizes. One such automation is Robotic Process Automation (RPA).
RPA is on the rise as it strives to seek more applications in its initiatives. Advancement is dedicated to automating time-consuming, repetitive tasks around the company, from IT to HR, to increase productivity and reduce costs. Significant sections of human-made complex and nuanced techniques arise around the use of people to interpret structures or information on the screen and to coordinate and shift that data.
Day by day, every company and business entity is adopting RPA into its system. So, what exactly is fueling them to do so? On what factors do they select to implement RPA, which results in the growth of RPA as well as the company? We shall look at these in this blog.
Growth of Robotic Process Automation
Cost-effective- Robotic Process Automation (RPA) is not a replacement for any person or machine. Instead, it helps in doing the said task/process efficiently without any human interference. Using RPA would save a lot in terms of money and time to hire and train the candidates and in a way, using a bot to do all those said tasks.
No IT resources required- Developing and incorporating robotics does not require a high amount of IT resources. It starts with the clarification and documenting of your bit by bit method and the more straightforward arrangement of these means on the RPA platform. This may also be the most popular place to use RPA as a tool to deal with the growth and scale of your company.
Employee Morale- When automating services through bots take care of the tasks that individuals used to do, they're usually upbeat because people need to be able to do grueling tasks. The primary issue is that individuals need jobs that inspire them to enjoy themselves, and allowing RPA to become a part of your company motivates them to continue in the desirable jobs they love.
Strategic Development- RPA expands the company's workforce to offer more exposure to critical aspects of efficiency. More evaluation and process development can be done. They can recognize shortcomings in systems and function after emergence better than anyone would have anticipated. Robotic process automation thus makes operating functional for the aim that the organization has intended to accomplish.
RPA – Deep Market Insights
The global robotic process automation market is valued at USD 10.01 billion in 2022 and is projected to grow to USD 50.50 billion in 2030, with a CAGR of 20.3% from 2023 to 2030.
Key players in the market include Automation Anywhere Inc., Blue Prism PLC, Kofax, Inc., and Nice Systems Ltd.
The adoption of RPA solutions is on the rise to optimize operations and generate high ROI.
Players are adopting advanced technologies such as AI, machine learning, and cloud to automate business processes across enterprises.
UiPath Inc. launched an AI-powered platform in May 2021 to eliminate manual business processes.
Players are receiving funding for RPA platform development, with Automation Anywhere Inc. receiving USD 290 million in funding from Salesforce Ventures in November 2019.
Impact of COVID 19 on RPA
The healthcare industry has seen a significant rise in the adoption of RPA solutions amid the COVID-19 pandemic. Contact centers have been resorting to automation to onboard remote staff, and vaccine manufacturers have also been using RPA to accelerate the development of pharmaceuticals.
The pharmaceutical sector has shown interest in AI-based development models and increased automation, and RPA is expected to play a significant role in pharmacovigilance. The global robotic process automation market has exhibited growth, primarily due to rising demand from healthcare providers.
The demand for RPA solutions has remained stable post-pandemic due to various strategies such as partnerships, mergers, and acquisitions by market players.
Increasing Adoption of RPA
RPA adoption is being boosted by the increasing demand for advanced technologies such as AI, machine learning, and cloud-based solutions to automate business processes and handle complex data. Key market players are combining these technologies to provide effective and efficient automation services.
Companies like Automation Anywhere and AntWork are launching cloud-based and AI-based RPA solutions to meet the needs of their customers. Additionally, combining AI and machine learning technologies can help achieve end-to-end automation. The growing adoption of PaaS, IaaS, and SaaS offerings for cloud computing is expected to drive market growth further.
RPA Segmentation Analysis
a) Components, Operations, and Applications
The RPA market is segmented by components, operations, and applications. The services segment is expected to hold the largest market share, owing to the growing adoption of RPA-as-a-Service by enterprises. The software segment is expected to grow at a moderate CAGR due to the adoption of RPA software across the manufacturing sector.
The rule-based segment is anticipated to capture the largest market share as it performs repetitive tasks and automates workflows. The knowledge-based segment is expected to experience rapid adoption with the integration of automation and cognitive technologies. The administration and reporting segment held the maximum share in 2021, and the analysis segment is expected to exhibit the highest CAGR over 2022-2029.
b) Based on Industries
The BFSI industry is expected to see a surge in the adoption of RPA for regulatory reporting and balance sheet reconciliation. This industry currently holds the largest market share due to the high demand for automating banking processes such as KYC, customer handling, and compliance management.
The healthcare sector is projected to exhibit the highest CAGR during the forecast period. The IT and telecom industry is expected to experience a rise in digital transformation, leading to an increase in software demand. Finally, the manufacturing and logistics industries are also expected to grow in the near future due to the complexity of data.
Find the below Robotics Process Automation certification courses
Final Words
The global robotic process automation market is witnessing significant growth and is projected to reach USD 50.50 billion by 2030, with a CAGR of 20.3% during the forecast period from 2023 to 2030. The increasing adoption of advanced technologies such as AI, machine learning, and cloud computing is driving the growth of the RPA market.
Furthermore, the COVID-19 pandemic has accelerated the adoption of RPA software and solutions, particularly in the healthcare sector. The rising demand for RPA in various industries such as BFSI, healthcare, IT and telecom, and manufacturing is expected to surge in the coming years. Therefore, learning RPA in 2023 can provide an opportunity for individuals to explore a growing market and advance their careers in automation and business process optimization.
Additionally, to equip oneself with the necessary skills and knowledge to meet the increasing demand for RPA, enrolling in a reputable training program is essential. Koenig Solutions offers the best-in-class training programs for RPA, with experienced instructors and comprehensive course materials. With flexible training schedules and online options, individuals can choose the learning method that suits them best. By completing a training program at Koenig Solutions, individuals can gain a competitive advantage and enhance their career prospects in the fast-growing field of RPA.