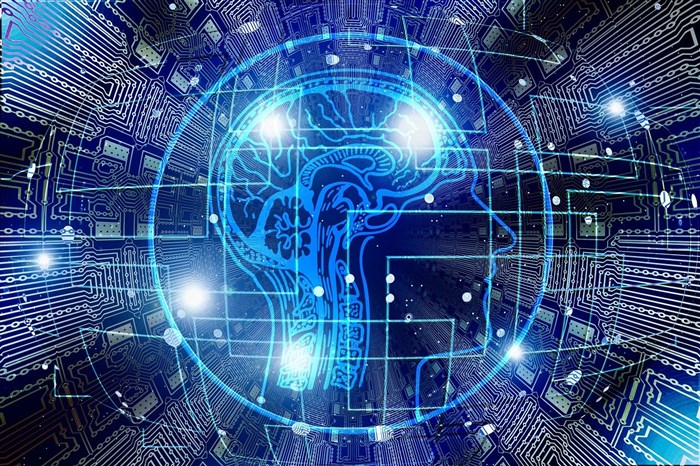 Hope it was good knowing about the in-demand IT skills. Lets now have a view to other facts of the industry.
The products and end results of information technology are a part of our daily lives, whether it's the operating systems on mobile phones, the computer networks that automate everyday financial transactions, or the realms of information sought and found on the Internet. Every company or organization has a computer-related component that's critical for getting the job done. So you might program or engineer computer software, evaluate and implement the proper computer network architecture to fulfill a company's objectives, develop or administer websites, coordinate a company's information security, or design games and apps.
So it should come as no surprise that careers in the IT field are expected to grow significantly in the next decade. Jobs in computer software engineering, for example, are expected to grow by 32% by 2018. The phenomenal growth which this industry is witnessing has lead to it being recognized as one of the highly paid industry. As this industry is young, the average age of professionals is lower than any other industry. The availability of skilled, qualified professionals is hardly able to meet the requirement, leaving a large gap to be filled by those with ambition, aptitude and willingness to work hard.
A strong background in the technical fundamentals of computer science and programming languages like Java , Microsoft .NET , and C++ are obviously important for success in the field. But a creative brain and an ambition to stay updated on the newest advances in the field, whether through books or training are also key, according to recruiters and IT employees. That's because there's never one way to solve a problem and technologies are constantly evolving.
"You always have a new challenge and you're always applying a different set of knowledge to solve it, It's constant work to stay on top of it. You don't get to rest on your laurels in the tech industry. " says Jim Schelle, a solution architect for Synchronoss Technologies in Seattle.
It's also important that you can communicate and work well with others, because you'll likely be working in a group with other programmers, engineers, or architects. And don't expect to arrive at an interview with strong grades as the main proof of your desirability as a candidate. You should rather be prepared to show hiring managers your code from a class project or a student competition or a program you created in your spare time.
Your IT Career
In order to get hired in IT, you'll need a strong undergraduate background in computer science, math etc., because while you'll learn plenty on the job, recruiters and employees in the field stress that those technical building blocks are crucial for cementing the kind of analytical thinking that's necessary to succeed.
Nature of Work in IT Sector
The main sectors in this field:
Hardware: This includes the physical elements of the computer system and deals with the designing, manufacturing and maintenance of computers. This area also includes the assembling of the manufactured components of the computers.
Networking: This includes analysis, installation and configuration of company networks. Daily activities include monitoring network performance, troubleshooting problems and maintaining network security. Other activities include assisting customers with operating systems and network adapters, configuring routers, switches, and firewalls, and evaluating third-party tools.
Software: This includes the set of instructions by which a computer is programmed for working and performing the specified tasks. This realm includes the work of designing the programs for various purposes. Programs may be for controlling the functioning of the computers or they may also be some user-friendly programs for specific needs. The programs may also come in the form of packages, which are designed for meeting the different kinds requirements for a large number of people.
You May Also Like: What is ITIL Certification? Overview and Career Paths
Getting Started in IT Sector
While there's not a set career trajectory in IT, as a recent college graduate, you might enter the workforce as an entry-level computer programmer , software engineer, where you'd be writing or updating code or engineering computer software. You might enter the workforce as an entry-level System Administrator, Hardware Engineer, where you'd be managing hardware and system network. Recruiters say it can be a plus to have a sense of the creative side—the graphic design elements that compliment programming.
IT Sector Education and Training
A bachelor of science in Information Technology or Computer Software Engineering is a requirement for entry-level positions. Most employers prefer applicants who have at least a bachelor's degree and broad knowledge of, and experience with, a variety of computer systems and technologies. Systems software engineers often study computer science or computer information systems. Graduate degrees are preferred for some of the more complex jobs and are required for faculty positions. In 2006, about 80 percent of computer software engineers had a bachelor's degree or higher.
Students can enhance their employment opportunities by participating in internships or co-ops. These experiences provide students with broad knowledge and experience, making them more attractive to employers. Inexperienced college graduates might be hired by large computer and consulting firms that train new employees in intensive, company-based programs.
Other Qualifications in IT Sector
People interested in jobs as computer software engineers must have strong problem-solving and analytical skills. They also must be able to communicate effectively with team members, other staff, and the customers they meet. Because they often deal with a number of tasks simultaneously, they must be able to concentrate and pay close attention to detail.
Also Read: ITIL Certification Overview: Key Points and Summary
IT Sector Certifications
Certification is a way to demonstrate a level of competence and may provide a job-seeker with a competitive advantage. In addition to language-specific certificates, product vendors or software firms also offer certification and may require professionals who work with their products to be certified. Consider these benefits of earning a certification.
A differentiator against the competition. When employers are interviewing, the competition is often stiff. If you have the certification, and the other person does not, you are at a definite advantage.
Plugs you into 2 new communities: one that is earning the certification, and one that has the certification.
Gives you confidence that you have "passed through the chairs." When you have set your sights on a goal, put together a plan, work hard, and you reach it, you gain confidence, which spills over into all aspects of your life.
Gives you tools to draw upon when needed. Having gone through all of the study and hard work, you have mastered a new body of knowledge. Put it to use as soon as you can!
While it is said that "experience is the greatest teacher," a certification "rounds you out." Often, experience is strong in some areas, but not in others. Like education, experience rounds you out, giving exposure to ideas and approaches outside your comfort zone. In addition, being able to think outside your experience is an ingredient of leadership.
You can be a better mentor. The ability to mentor is based greatly on experience, but the best mentors can reach beyond their experience. They are able to extrapolate from their experience, and relate it to someone else's entirely different experience.
Establishes you as a continuous learner. Employers are always looking for people who never want to stop learning. Learning is a value unto itself, and those around you will respect and admire you for it, and sometimes even be a little jealous!
Will enable you to make more money. Often, earning a certification, can quickly lead to compensation increases of 20% and more.
You have had the opportunity to evaluate your own strengths and weaknesses in the process of earning the certification, and have a broader understanding of the skills and toolsets that can be effective.
Many career changers turn to certifications to get themselves into a new area.
We expect this blog to be useful for everyone aspiring to get into IT Certification . We will soon come up with more such knowledge.