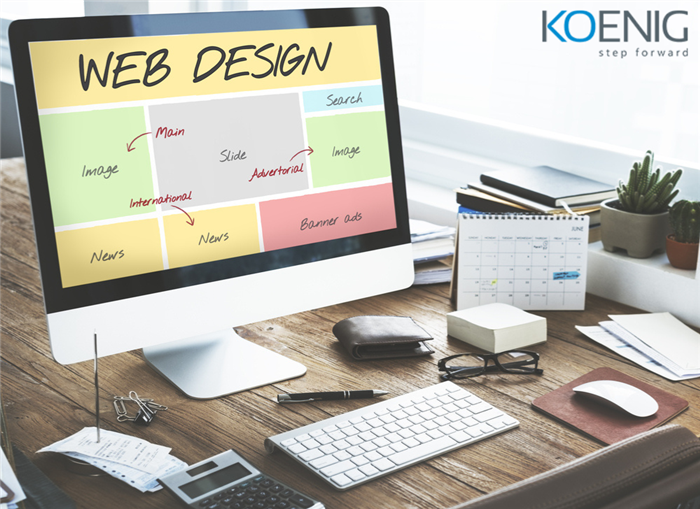 As a web designer, you will need to be creatively as well as technically sound to excel. Artistic and creative skills are needed to build aesthetically pleasing user experiences while technical skills are essential to designing a website that is functional.
But this is not all a web designer does. Before we jump into how to become a web designer, let's first understand what a web designer actually does.
Table Of Contents
What Do Web Designers Do?
How to Become a Web Designer with No Experience?
Types of Web Designers: Understanding the Different Roles and Specializations
Web Designer Salaries: How Much Can You Earn as a Web Designer?
Here are some soft skills you must learn as a web designer
How To Get Clients To Notice You
What Do Web Designers Do?
By harnessing technical and creative skills, web designers achieve the ultimate goal of enhancing a website's overall user experience. You would fix an unattractive header all morning and end your day fixing an image or video that isn't loading correctly on the page. You would also use HubSpot, WordPress, Dreamweaver, CSS, HTML or JavaScript to create and improve the website's front end.
Your average day-to-day duties would look like this:
Design, maintain and update websites according to the client's needs

Design interactive interfaces that help drive leads

Work with images and graphics

Ensure web pages are compatible with all devices

Create design features for marketing channels
As a web designer, you can work in marketing or ad agencies, directly with brands as an in-house or freelance designer. Let's now discuss the technical skills that make up the maximum part of how to become a web designer.
Technical Skills to Become a Web Designer
Visual Design Knowledge
This might seem very obvious, but what does visual design knowledge actually mean? Web design is actually a small part of the visual design field. Design principles determine what makes a website look and feel attractive. This makes visual design one of the most important skills a web designer should develop. The concepts to cover are typography, proportions, colour theory, grid systems, etc. You will also need to learn how to create mood boards, experiment with colour palettes and fonts, and type hierarchy as the first steps of how to design a website.
User Experience
The ultimate goal of web design is to create websites that people love reading and interacting with. Web designers approach designs with a user-first and user-friendly perspective. The main question to ask yourself is – how to create a design that helps users get exactly what they are looking for?
To find answers to this question, you must start by understanding your audience and creating profiles of them. Then, you create a site map with pages and the website layout. You will map out the user journey through the website in user flows. You should aim to use responsive designs to help improve the website's functionality for all users irrespective of the device being used.
You will also have to build website wireframes and sketch out the essential parts of a webpage using templates and prototyping.
Graphic Design and Its Tools
You need tools to do your best work as a web designer. Understanding the graphic design and web design industry standards can be critical in many ways. Today, there are many easy-to-use website template platforms available online that people use to create their websites. But, softwares like Adobe Photoshop, Sketch, Illustrator, etc can help design complex elements, create mock-ups and modify and enhance any images or videos.
These tools have been developed to help you create beautiful and functional websites without any issues. To be a good web designer, it is recommended that you learn how to use a few of these tools.
WordPress
WordPress has been a longtime leader in the all website requirements. According to reports, this platform is home to 27% of all the websites in existence and owns a striking 76% market share in CMS around the world. Through this platform, you can get access to over a thousand built-in plug-ins and themes that allow you to build, customise, enhance and optimise your website easily.
Photoshop
As a website creator, you need to have attractive, eye-catching images. This is where Photoshop comes it. It has a limitless array of options for editing images and videos that allow you to have everything you need to put together brilliant creatives.
Sketch
This software is extensively used to create user interface designs. If you want to be working with vector drawing and graphics for a good part of your career, this tool can make your life easier. Over time, this tool has become a go-to for designers prototyping and creating interfaces.
Dreamweaver
With Dreamweaver, you will be able to code your website directly even without proper programming knowledge. There are readymade templates available for design novices who want to put together an attractive website design for a client or their own portfolio.
Google Web Designer
Through this tool, you will be able to create stunning and compelling HTML5 content. You can use interactive elements and animation to bring your creative vision to life. This software also integrates seamlessly with other Google products like Google Drive and Google Ads.
InVision Studio
Like WordPress, this software is also considered one of the website tools for overall website designing, thanks to the wide variety of features available and its rapid prototyping. You can create custom animations and transitions with interactions and gestures like hovering, swiping and clicking.
HTML
Even through you will be a designer, there is some requirement of coding skills when you are making something that will go live on the internet. HTML is the most common programming language used to put content on the webpage and give it a proper structure on the front end. Through this language, you will be able to turn a bunch of random words into proper paragraphs, headers and footers, bullet points, etc. You can also add photos, graphics and videos on your webpage using HTML.
CSS
Going hand-in-hand with HTML is CSS, a coding language that tells the browser how to style and format HTML for a website. It basically tells the web browser how to make the content on your website have a design and look good. This language is where your design skills will really shine. Through CSS, you can add your creative stamp on every website you produce.
Professional Certifications
Getting some professional certifications with specific specialisations can help you promote your competence to any potential employer or client. These certifications provide them with a guarantee that you have the necessary skills and knowledge required for their project and that you are updated on all the latest trends in the field.
SEO/Social Media/Digital Marketing
Today, the internet is the first place we look when we want to buy or sell something. It is basically a giant marketplace. So, it doesn't matter if you are a web designer, the skill of SEO, marketing and social media should be on your fingertips. Even just the basics of each of them should be enough to bring you a long way in your web desiging journey.
Having these technical skills can guarantee projects for you. But, what keeps a client coming back for more? Your soft skills!
How to Become a Web Designer with No Experience?
If you're interested in becoming a web designer but have no prior experience in the field, there are several steps you can take to break into this exciting and growing industry. Here are a few tips to get started:
Learn web design skills: Take online courses or attend in-person classes to learn the basics of web design, including HTML, CSS, and JavaScript.

Create a portfolio: As you're learning new skills, start building a portfolio of your work. This can include personal projects or examples of design work you've done for others.

Find a mentor: Reach out to experienced web designers in your area or online and ask if they would be willing to mentor you. This can help you learn more about the industry and gain valuable feedback on your work.
Attend workshops and conferences: Take advantage of industry events and conferences to learn more about the latest trends and techniques in web design. This can also be a great way to network with other professionals in the field.

Join a Training Institute: If you're serious about becoming a web designer, joining a reputable training institute can be a great way to gain the skills and knowledge needed to succeed in this field like Koenig Solutions.
Remember, becoming a web designer takes time and effort, but with dedication and hard work, you can build a successful career in this exciting field.
Types of Web Designers: Understanding the Different Roles and Specializations
When it comes to web design, there are many different roles and specializations that fall under this umbrella. Here are a few of the most common types of web designers and the specialized skills and knowledge required for each role:
Front-end Developer: A front-end developer is responsible for creating the user interface and experience of a website. This includes coding in HTML, CSS, and JavaScript, as well as working with designers to ensure the website meets their vision.

UI/UX Designer: A UI/UX designer is focused on creating a website's overall look and feel, with a focus on user experience. They work closely with front-end developers to create wireframes and design elements that will make a website intuitive and easy to use.

Web Developer: A web developer is responsible for creating the overall functionality of a website. This can include building custom content management systems, working with databases, and writing server-side code.

Graphic Designer: While not specific to web design, graphic designers can also work in the digital realm to create designs for websites and other digital mediums. They are responsible for creating visual concepts, typography, and layout designs.

Digital Designer: A digital designer is a more specialized role that focuses on creating designs for specific digital mediums, such as mobile apps, social media, or e-commerce sites.
As you can see, there are many different roles and specializations within the field of web design, each with its own set of required skills and knowledge. Whether you're interested in front-end development, UI/UX design, or another aspect of web design, taking the time to learn the necessary skills and build a strong portfolio can help you succeed in this exciting field.
Web Designer Salaries: How Much Can You Earn as a Web Designer?
Web design is a rapidly growing field with a wide range of salary options based on your experience level and the type of role you take on. According to Payscale, the average salary for a web designer is around $50,000 per year, with entry-level positions starting at around $39,000 and senior positions earning up to $79,000 or more.
Here is a table that shows the average salaries for different types of web designers in the US:
It's worth noting that these salaries can vary based on factors such as location, years of experience, and company size. However, this table can provide a general idea of the earning potential for different types of web designers.
Here are some soft skills you must learn as a web designer
Time Management
The world of web design is a busy one. And when you have projects piling on one after the other, it is easy to lose track of everything and drive yourself to the brink of a breakdown! But, there are some online tools like Trello or JIRA that can help you stay at the top of your game as a successful web designer. Learn to master the art of prioritisation and project-tracking to excel in your job seamlessly!
Communication
Nobody can work in a silo. You need to learn how to communicate your point across effectively. No career was ever built without great communication skills. As a web designer, you will need to keep your team and clients updated on the progress of the projects, pitch any ideas and defend your creations. Some clients may also require some basic copywriting or proofing skills, especially if you work as an entrepreneur. So, pay attention to your presentation and writing skills and you will be able to get your point across effectively.
Business/Client Management
This skill comes in handy when money gets involved. Whether you are an employee at a design firm or a freelancer working out of your home, you need to make sure you or your company is profitable and sustainable. You don't need an MBA to understand certain specific goals and finances of your own company or your employer's. In either scenario, you must make sure that the project backlog and cash flow are healthy and doable in both long and short terms.
How To Get Clients To Notice You
Create A Portfolio
Companies will hire only those people who have a proven track record of successful project undertaking and delivering. They need to make sure that the people they hire have all the necessary skills to deliver the project. This is where your portfolio will come in. In this portfolio, all your work can be displayed to give prospective employers tangible and in-depth understanding of your design experience. You can start this process by creating your own website. This virtual presence will show you as a professional and demonstrate the level of your skills and craftsmanship. Go for something unique and eye-catching.
Join Design Communities
making mistakes and getting feedback are two of the best ways to learn. join and actively interact in web design communities like uxmastery or sitepoint. you can also follow reputed web design experts on social media to receive some tips and tricks on how to be the best web designer out there. while the online community is great, do not underestimate the power of offline contacts and word-of-mouth. remember, big brands prefer to hire through references most of the time. join local meet-ups and start building essential contacts.
Be Active On Social Media
These last few years have seen quite a few people building successful businesses through the power of social media. Platforms like Instagram and Facebook can put you on the global map when used right. Create a page for yourself and keep posting material you create, share valuable tips you learn through your journey. This way, you will be able to collect a following for yourself, build a good community and earn contracts in the most organic way possible.
Even though it may seem tough at the begining, building a successful career as a web designer is not difficult. It requires patience, time and consistent effort. Many of the skills we have mentioned here cannot be gained overnight by reading a few online blogs or watching explanatory videos. They take a ton of practice. You must also be passionate about your work. At the start of your journey, your focus must be on building a good portfolio and getting solid experience. Money will come once your skills and portfolio are in place.