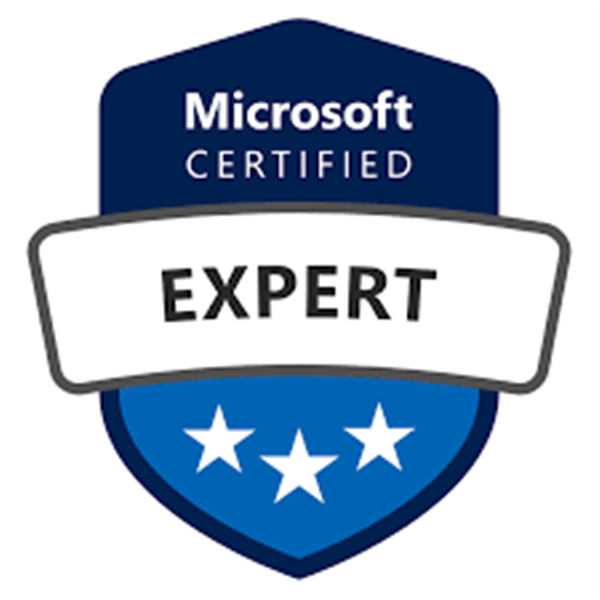 Microsoft certifications are especially popular among IT professionals looking to expand their knowledge and learn the latest cutting-edge skills. These certifications enable professionals to stand out from their competition, get better jobs, and earn better. 35 percent of professionals have said that getting certifications increased their income. 25 percent of people also reported receiving promotions. From data science to DevOps to data engineering, Microsoft offers many certifications.
Microsoft certifications come with free online training on Microsoft Learn. You can take practice tests and get additional material to prepare for your exam. However, the specialty certifications have an expiration date. They expire a year after receiving them. To keep track of your certifications, their expiry, and their renewal, you can use Microsoft Certification Dashboard. It allows you to keep track of your certifications, update your profile, access your exam history, and check your certification renewal. Microsoft certifications are highly popular among professionals.
How to access your Microsoft Certification Dashboard?
Microsoft merged the Microsoft Learn and the certification dashboard in June to enable a smoother experience and create a unified profile. Microsoft Exam Dashboard stores everything related to your certifications. You can find everything you need there. Go to Microsoft Learn, select certifications overview, and click on 'Go to Certification Dashboard'.
Another way of accessing your dashboard is to login into Microsoft Learn with your account and password and find the 'Certifications' section in your Learn profile. An important thing to remember is that your Microsoft account must stay active to maintain continuous access to your dashboard. To do this, you must log in to your account at least once in two years. If your account gets inactive, you can contact support to get access.
How to manage your certification profile?
The IT industry is constantly evolving. Newer and better solutions come out every day, which means it is essential for IT professionals to constantly update their knowledge. Microsoft allows you to upgrade your knowledge with their certifications. But it also has strict rules to verify certification profiles. To finish a training course, you have to clear an exam. The information on the government identity card you give during the test is cross-verified with the information on your profile. If there is any discrepancy, you won't be able to take the exam. Therefore, to prevent any hassles, you should regularly update your profile.
You can edit your profile in a few easy steps.
Login into your Microsoft Learn account
Go to the 'edit your profile section.
Edit your profile by clicking on the pencil icon.
Edit all the relevant details.
Click on save and continue.
Must Read: Complete Guide for Microsoft Certification: Overview and Career Growth
How to access your badges, transcript, and certificates?
One of the best things about Microsoft certifications is that you can easily share them with the world through badges and transcripts. You can provide proof of your knowledge and skills by displaying the badge on your LinkedIn profile or any other social media platform. They have an image and metadata which is linked uniquely to you.
Badges are not only for finishing certifications. You also get them for passing exams.
To access your badges, follow these steps.
Login into your Microsoft Learn profile
Click on your photo and select Profile
Choose certifications from the menu that opens.
You will be able to see your certifications in the section. If you have more than two, you can see them all by clicking on 'view all'.
To print or share a specific certification or badge, click on 'view certification details,' and you will get the option to print and share it.
To download the transcript of your Microsoft certifications, go to the 'transcript' section and click on 'view transcript.' You can email your transcript and download it easily. You can also download your certifications individually or in a .zip file.
Managing Microsoft certifications and badges in Credly
When you follow the above steps to share your certifications or badges, you will be redirected to a Credly dashboard. Microsoft's partnership with Credly has made it easier for people to view, use, manage, share, and verify their badges and certifications. Credly allows you to 24*7 access many career sites and job opportunities.
Credly will enable you to download your badge and embed it into your resume or wherever you want to show it. You can also use the platform to search for job opportunities, learn where your skills are relevant, and learn the relationship between your skills and salary.
ALSO Read: Top 10 Most In-Demand Highest Paying Microsoft Certifications in 2022
Benefits of Microsoft partnering with Credly include the following.
You can directly log in to Credly with your Learn profile.
You can also automatically accept badges into your Credly account.
Get access to the one-click share feature to share certifications and badges.
Microsoft certifications are an excellent addition to your resume and enable you to upgrade your knowledge to continue learning and growing. The Microsoft Certification Dashboard is a stellar dashboard that allows you to manage your certifications and training. It is easy to use, user-friendly, and gives you a single view of your progress and achievements.